Living right smack in the middle of a desert just amazes me. We live in this little oasis surrounded by mountains, sand, tumbleweeds and windmills. It is so different from North Carolina where I grew up. I was sorting through some pictures that I took when I first moved to Palm Desert in 2006 and found these photos: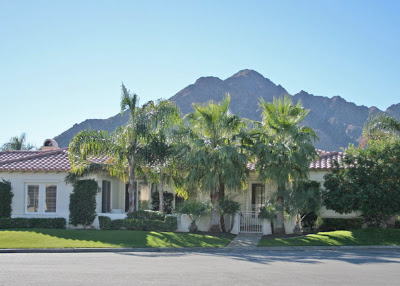 Our old house in Indian Wells with the mountains behind it.
It doesn't look like a desert…everything is so lush!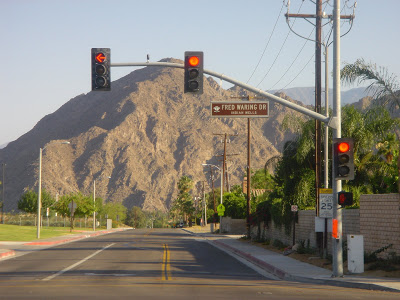 I remember taking this picture because the mountain almost didn't look real.
It looked like it was just plopped there.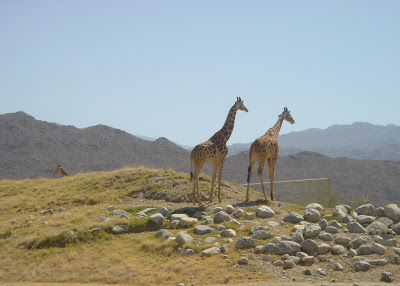 The giraffes at the Living Desert, a mile from my house.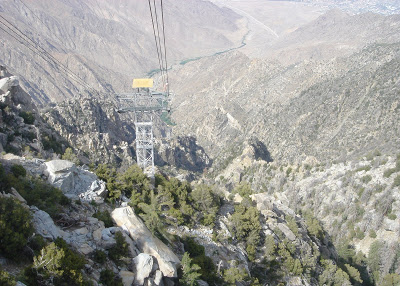 View from the Palm Springs Tram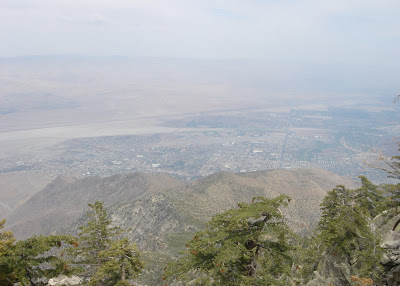 View of Palm Springs from the top of the Tra
m.
This 8500 feet above the desert floor and is so nice and cool in the summer.