The Sawyer Dress is my dress design submission for Shabby Apple Dresses Dare to Design!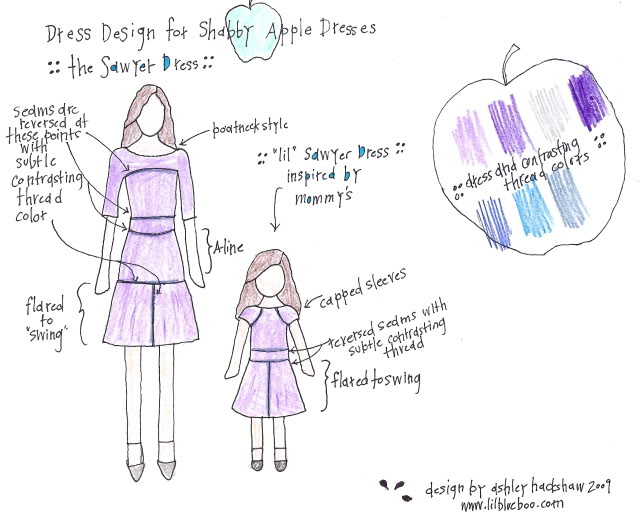 (Click image for larger version)
Inspiration: I wanted to create an adult version of the dresses that I make for "Boo" and what better than a "Spring" version. The pattern is obviously already in the works and maybe this will be the "push" I need to finally get the pattern finished! I love the fit of the dress I designed, I love the fabric variations, I love the yummy thread colors: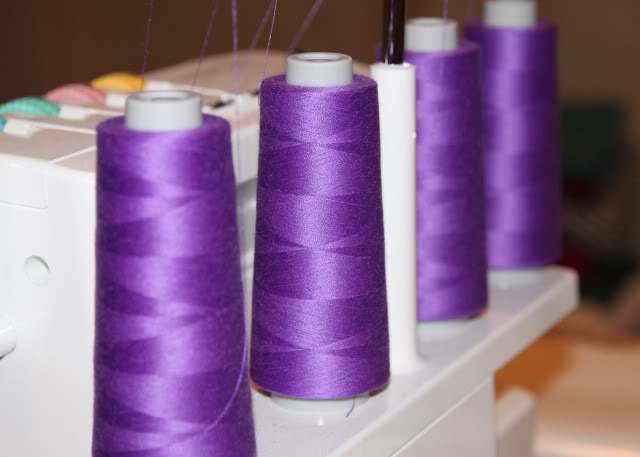 Here are some of the features I included:
:: A wide "boatneck"and slim elbow length sleeves.
:: Slightly fitted to the waist, the skirt portion of the dress follows an A-line to the horizontal seam mid-thigh and then flares out in a "pieced" tier. The dress falls to just below the knee.
:: Seams are reversed right above the bust line, at two points at the waist, mid-thigh and in the vertical center of the bottom portion of the skirt. All other seams are hidden.
:: The reversed seams are a subtle contrast color to the main color of the dress.
:: Fabric: stretch cotton or polyester/rayon/spandex blend.
:: An "inspired" girls version….with capped sleeves and similar seaming.
Update: I actually got around to making a simplified version (click for the post):