…..are a great way to pull a bunch of those odds and ends in the bottom of your jewelry box together in one place. You can tell that I love little trinkets and charms…and I never part with any of them. I've done
several posts
on my other charm bracelets. To make a "catch all" bracelet you just need to purchase tiny
jump rings
and a bracelet to connect them to. Below are two bracelets that I've compiled with items collected over the years.
My eclectic "catch all" bracelet: I've started adding necklace pendants from my jewelry box that never get worn anymore…..I still have a ways to go. I've also added some random trinkets that could be connected by a jump ring.
A ring that I made when I was younger from a horse shoe nail while I was waiting for my horse to be shod: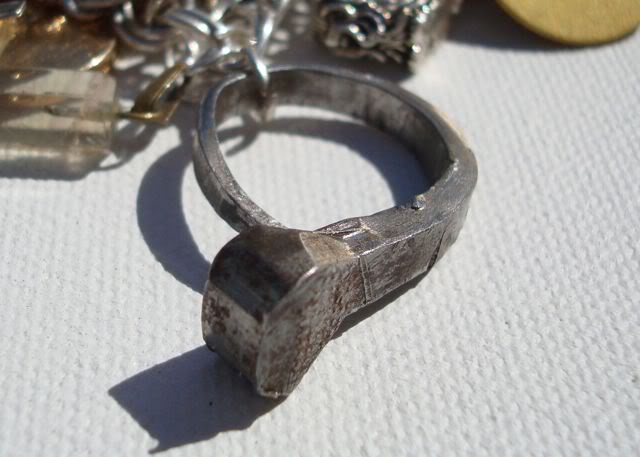 A small fish charm I brought back from China when I went to school there: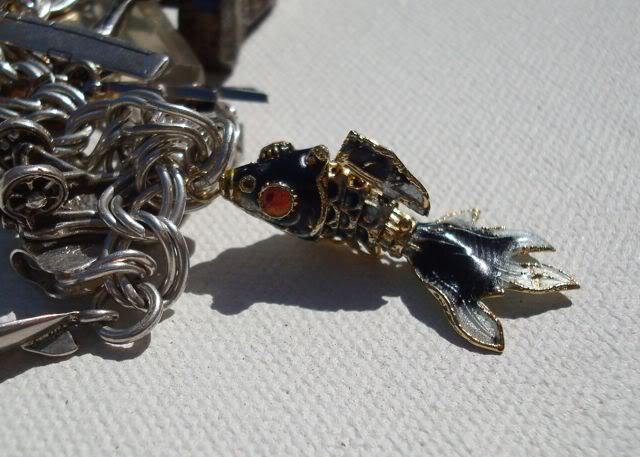 An old dog tag of Diesel's
(not my phone number anymore, so don't go and try to dial me up)
and my grandfather's old lutheran medal: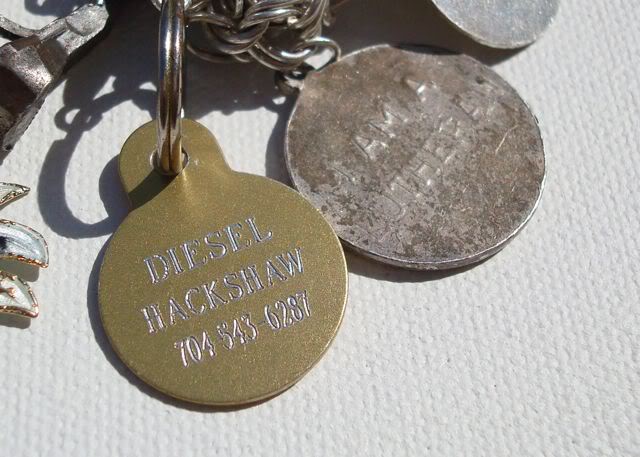 An gold-leafed sand-dollar my mother and I bought at the beach in the early 90's: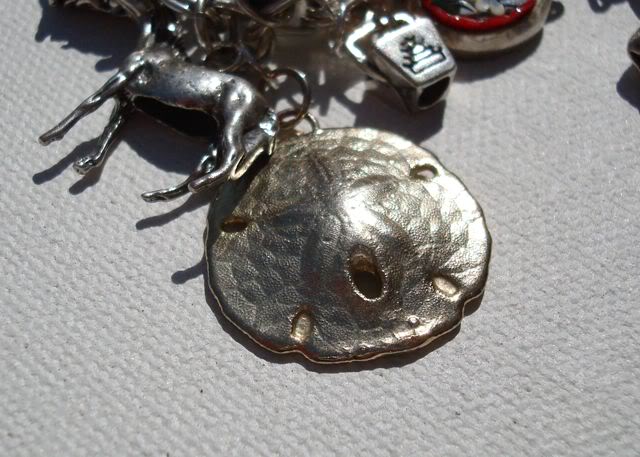 Two necklace pendants from high school, a rock crystal (remember those?) and a small mosaic I bought in Rome: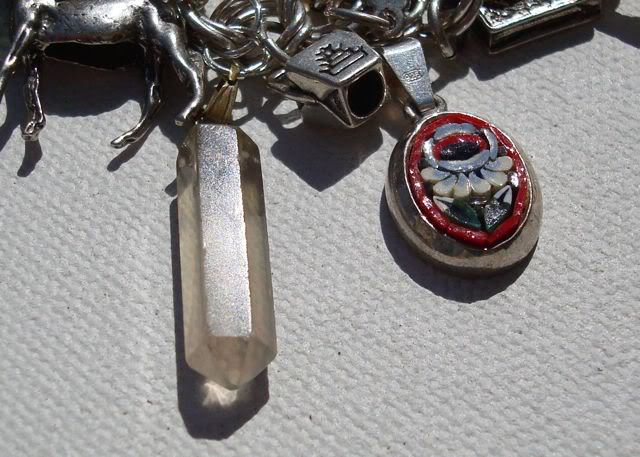 My old allergy medical alert and a locket my mother wore when she was younger: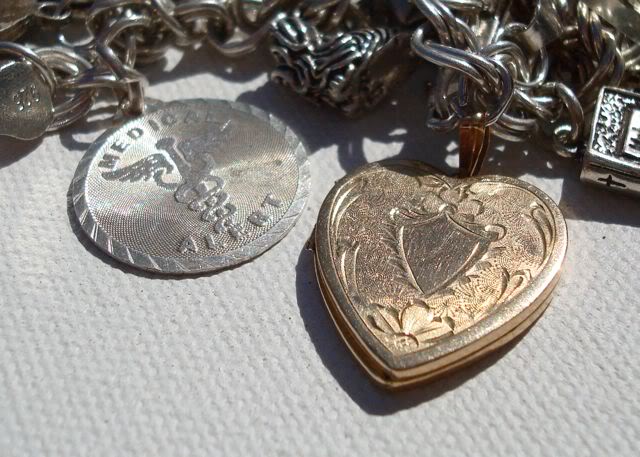 My religious medal bracelet: Religious medals, crosses and angels I've collected over the years.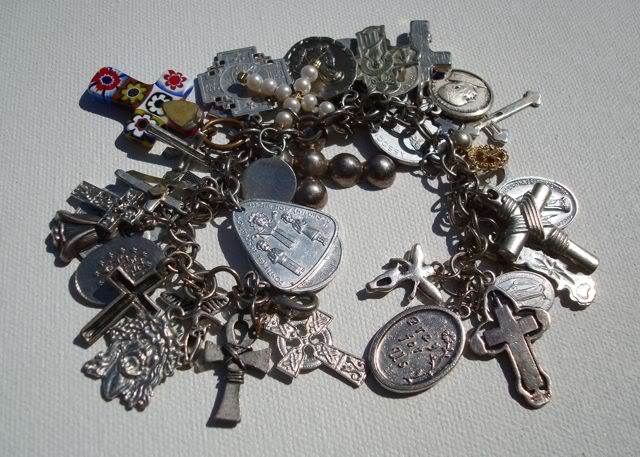 Various crosses…..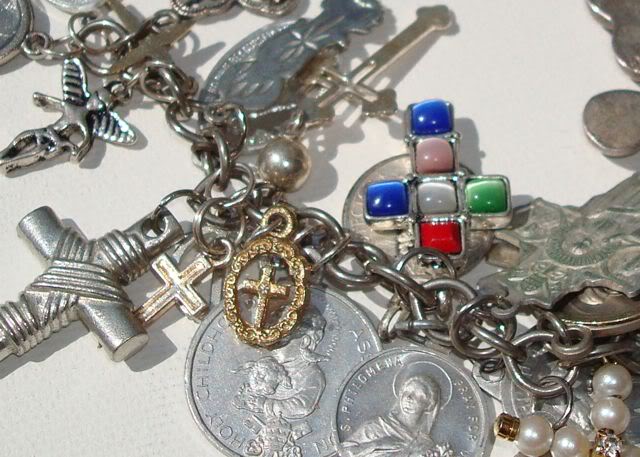 …..tin religious medals…..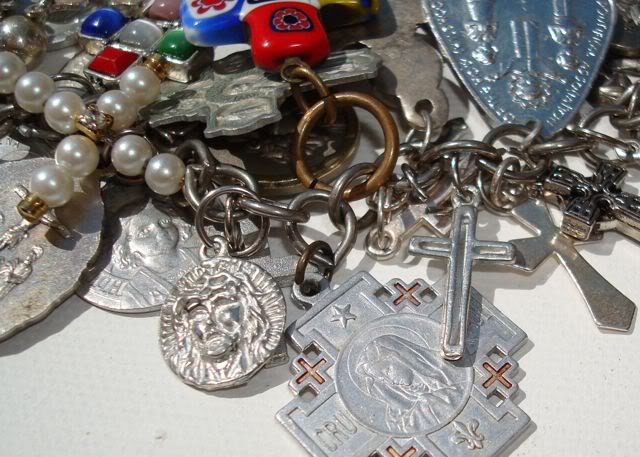 …..and mixed finishes…..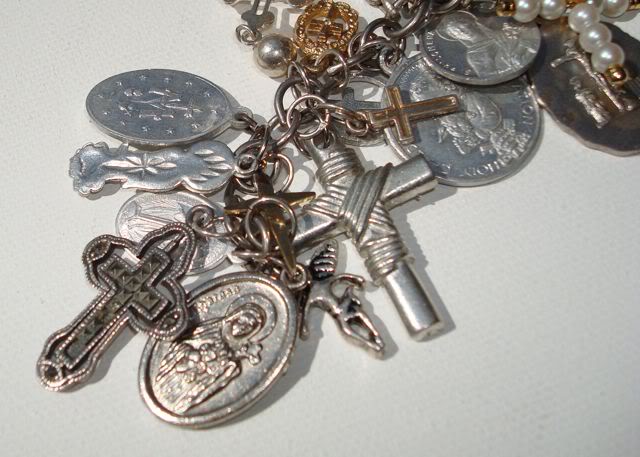 ….make it interesting!