I have a confession to make…sometimes….when I see someone leaving snark after snark on someone else's comments just for the heck of it….I just go in and edit them.  I'm the "editor" after all. I reserve the right to spam comments or leave them.
But I always leave them better than I found them.
New and improved.
And I always leave a trace.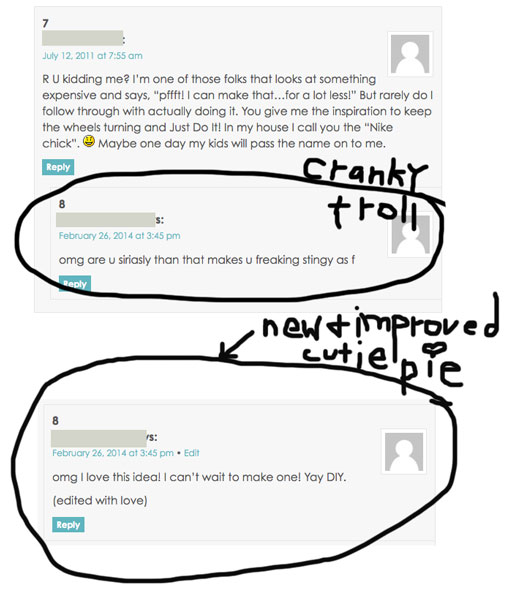 The only photo I have of an actual troll is this one: [Read more…]