I talked with a woman a few days ago about painting mural in her son's room. She basically wanted the exact "waves" border shown in this photo on the Pottery Barn website: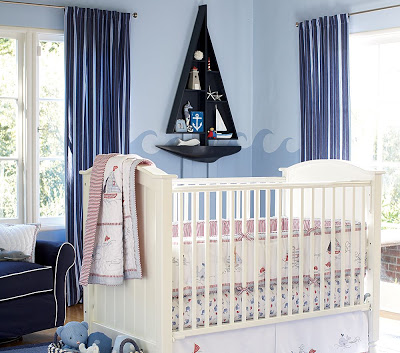 Then she said the magic words "I just wish I could do it myself but I can't figure out how." Even though 
painting murals is a passion of mine
, I love when people want to try it themselves, especially when it is a "doable" project like a simple border (which she had already received a bid of around $600 from someone else). I drew up a quick waves sketch and uploaded it to my favorite 
photo altering website to rasterize it
into a "printable" template.
So here are the steps for making a border:
First I drew the waves using the Pottery Barn Kids photo as a guide. I draw in Powerpoint, which would make most people cringe (I got this weird habit from my days writing bond offering memorandums). You can just draw by hand and scan to your computer just as easily.

Then I placed two of the sketches side by side to make sure it looked okay as a continuous border.

Then I uploaded it to the Homokaasu website
and selected what size I wanted it to print out.
Note: Make sure to select "letter size" paper if you are printing at your home computer. It will print it out on 8.5″ x 11″ paper and you can piece it together like a puzzle.
Just in case anyone needs a wave stencil, you are in luck……below are the two I did for the woman that called for the mural. The small one prints out on 7 pages of paper, the larger one on 18 pages of paper.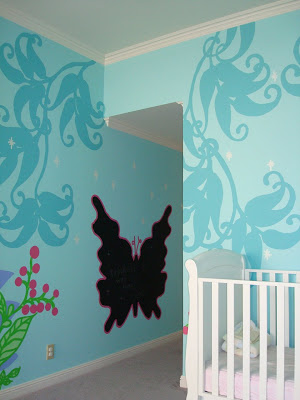 I only had to do half the butterfly and then I flipped it over to trace the other side.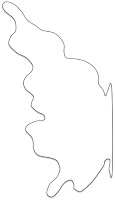 I went ahead and uploaded that one for you too. This one prints out on 20 pages of paper. Again you would piece it together like a puzzle and use packing tape for all the seams. I use a sharpie to draw around the border and then cut my template out. Email me if you have any questions!