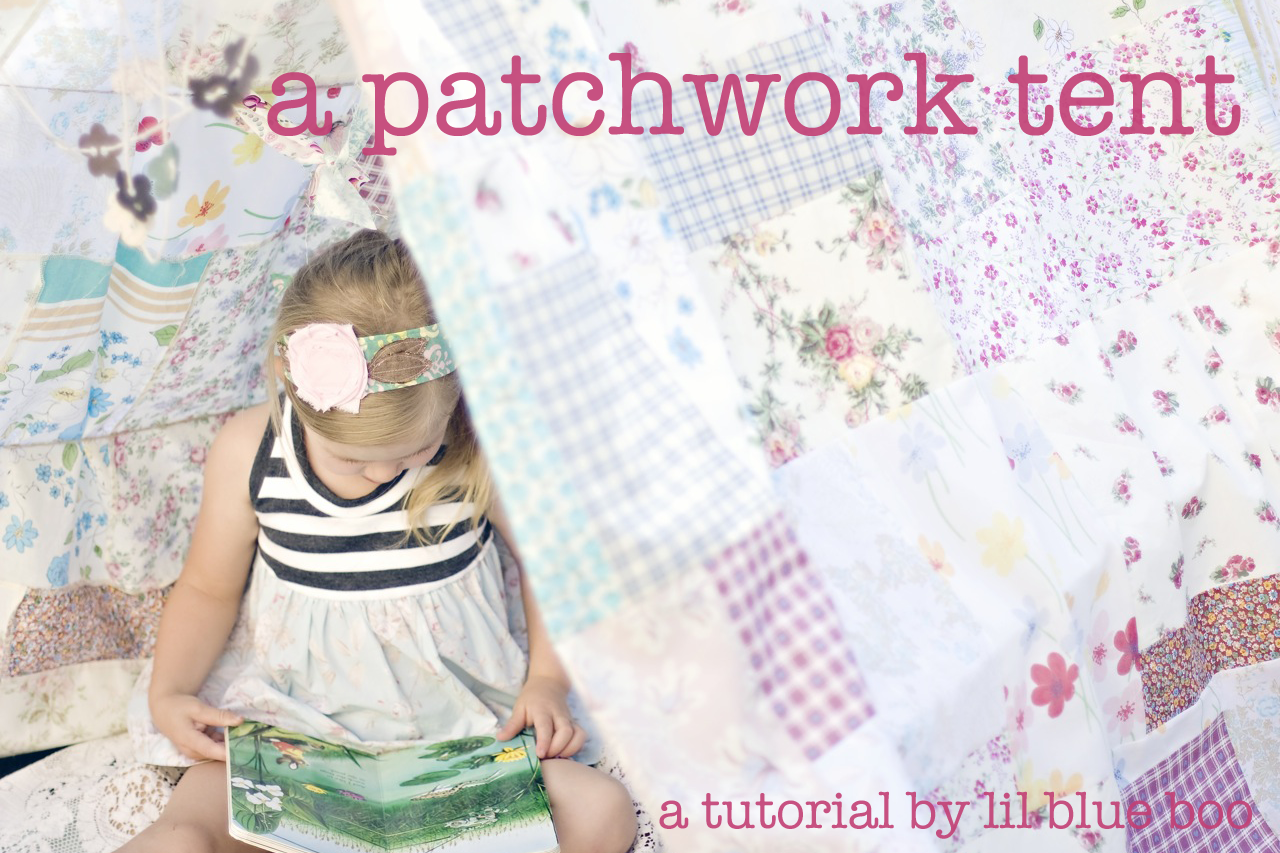 For this tent I knew I wanted a quilted patchwork look, but I just don't have the patience to make a perfect patchwork pattern. Instead, I started with large pieces fabric to make the sewing and measuring part easy and then cut them down into smaller strips after they were sewn together. The wooden A-frame part of the tent was made in a similar fashion to the one from Cakies, so instead of reinventing the wheel you can click here for full frame tutorial.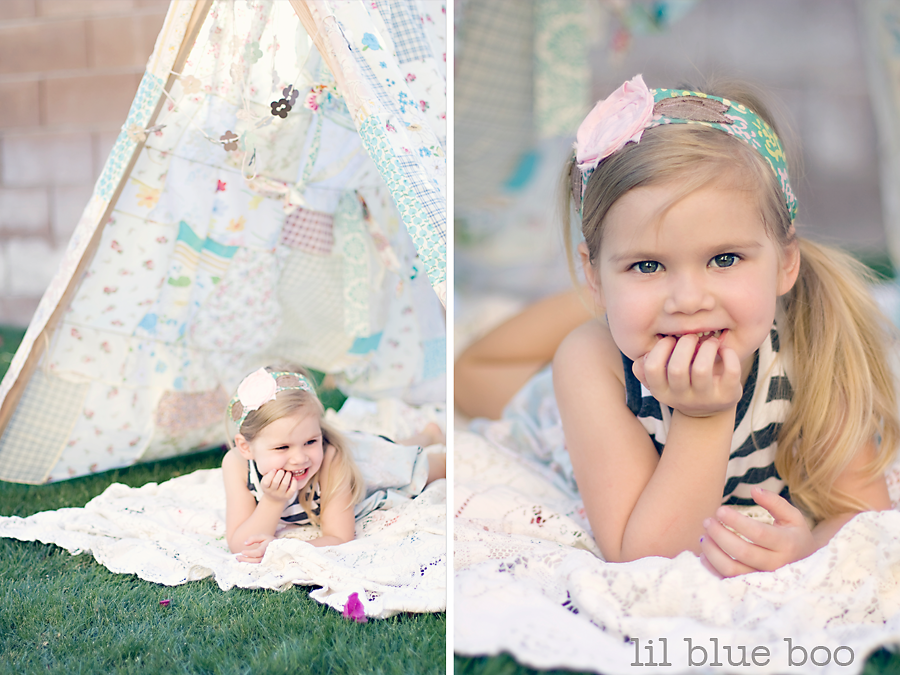 To make the outside patchwork for this tent I used various fabrics including many vintage items that were from my mother's fabric stash. First, I cut most of the fabric into large pieces making sure the widths were the same…approximately 16″.  The length measurements varied randomly from 6″ to 25″.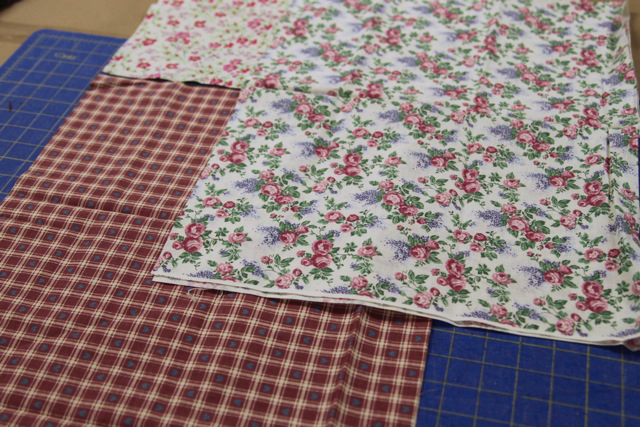 I sewed these large pieces together into strips long enough to cover both sides of the tent….so basically I ended up with strips between about 14″ to 16″ wide (measurement X, Y and Z) and a little over 8 feet long.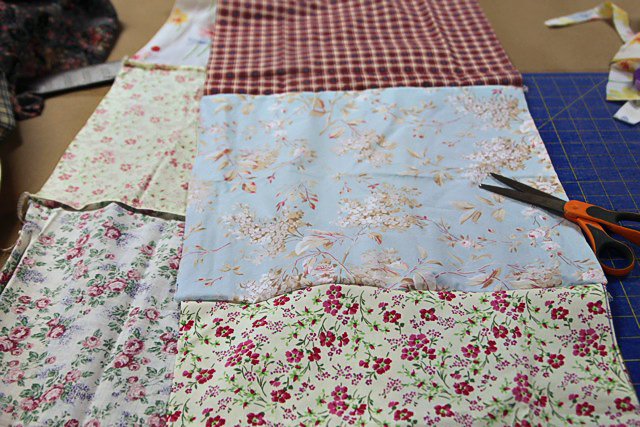 I carefully folded each strip up and then cut them into smaller widths……so for example one 16″ wide strips ended up as 2 strips 6″ and 10″ wide. I didn't measure exactly.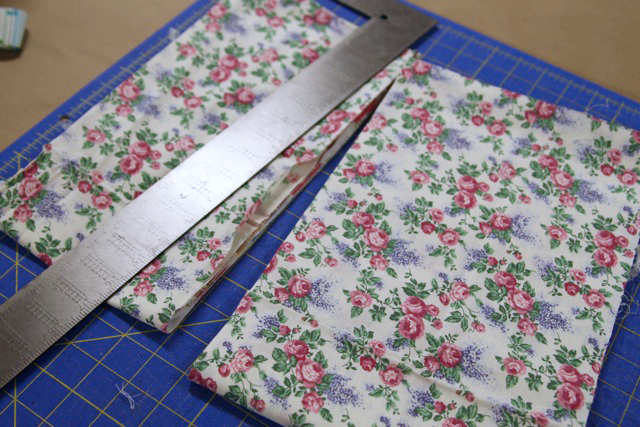 So now you will have double the amount of original strips you started with since they are all cut in half.

I then moved them all around to mix up the patchwork:

Then I sewed them together just using my overlock: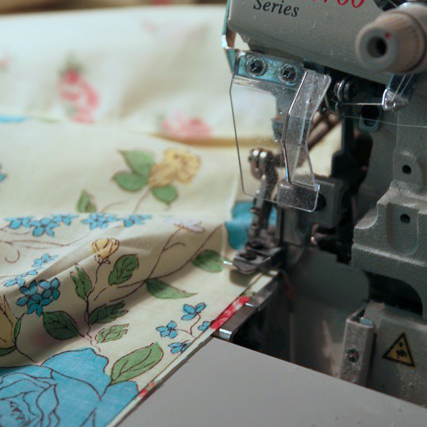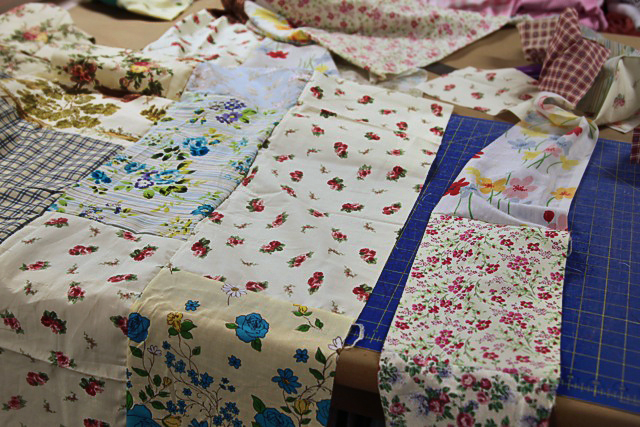 Here is the patchwork at this step. I ironed it from the top and with spray starch to flatten all the seams: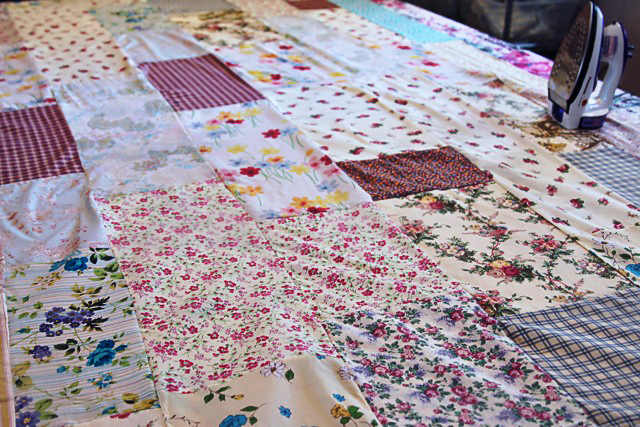 Finally, I cut the entire patchwork blanket into a few pieces going the other way:

Then I mixed up those strips and sewed them together: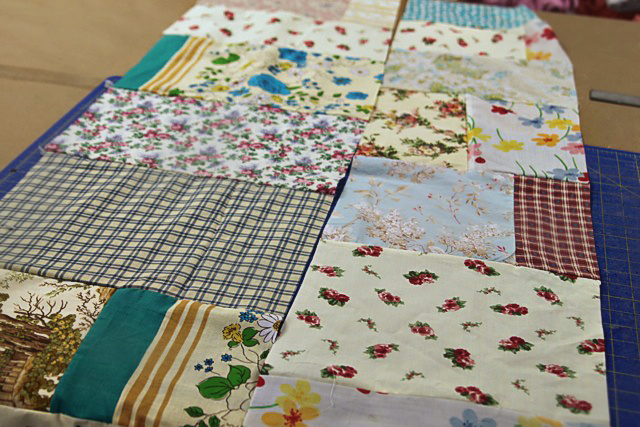 I used my overlock to finish the edges but you could also fold and hem them. The finished patchwork tent took me under 2 hours. I think that is all the quilting I can handle.  Throw the patchwork over your wood tent frame and you are done!