Lisa recently told me she wanted to make a tent for her daughter, perfect for play and for photos. She wanted it to have a very sweet and vintage feel to it. Here's what we came up with.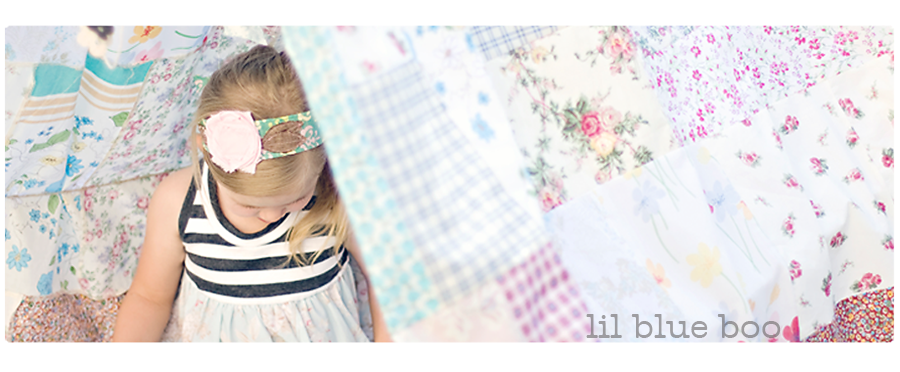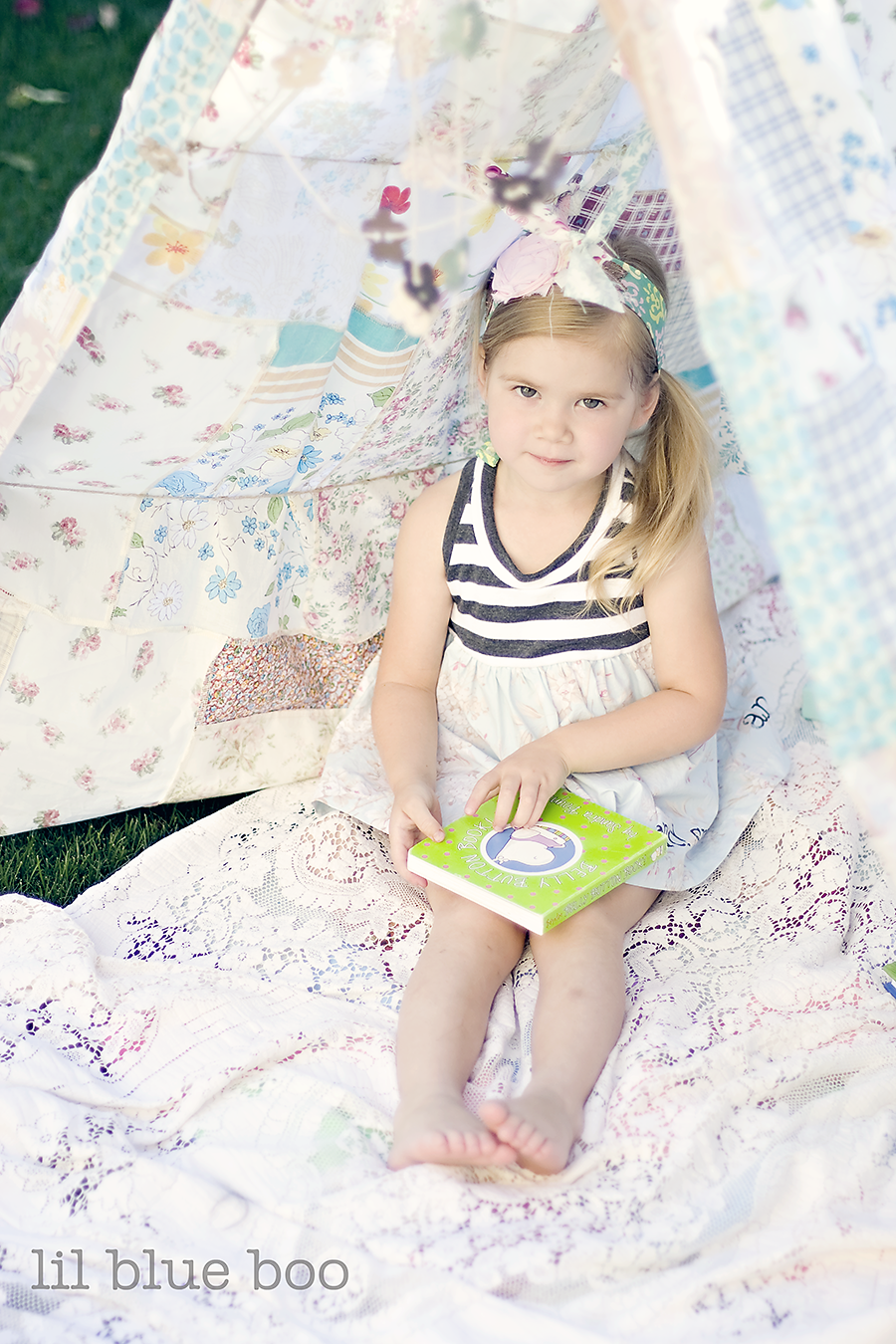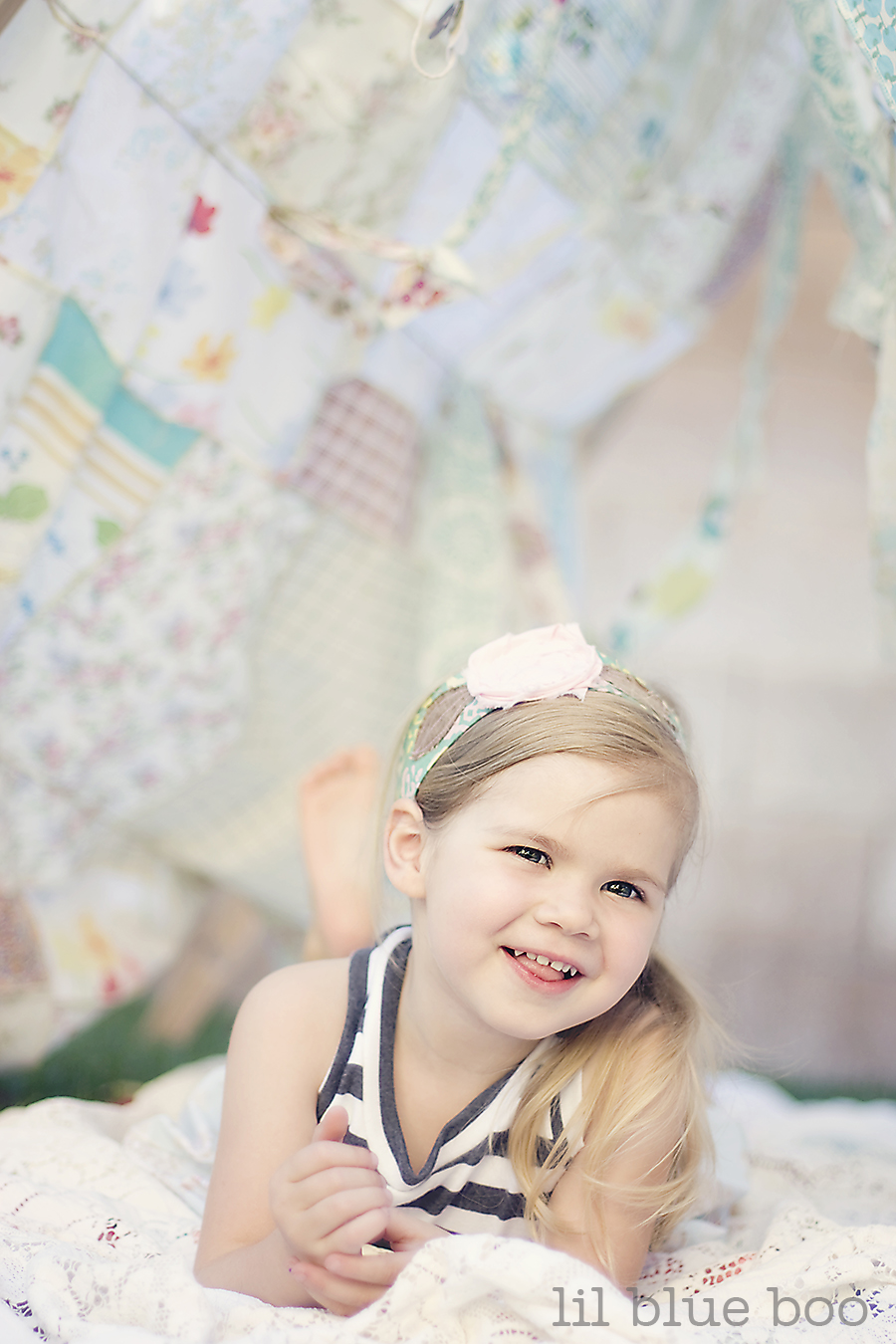 I used some of my vintage fabric, even included some new fabric you might recognize from Lil Blue Boo clothing, to create a patchwork tent cover for the A-Frame Tent. We added some floral paper garland for a little something extra. Now we have a lovely tent for photos or for reading a good book.

Where did we go for beautiful tent inspiration? Pinterest of course! You must check out all of the lovely tent photos we found: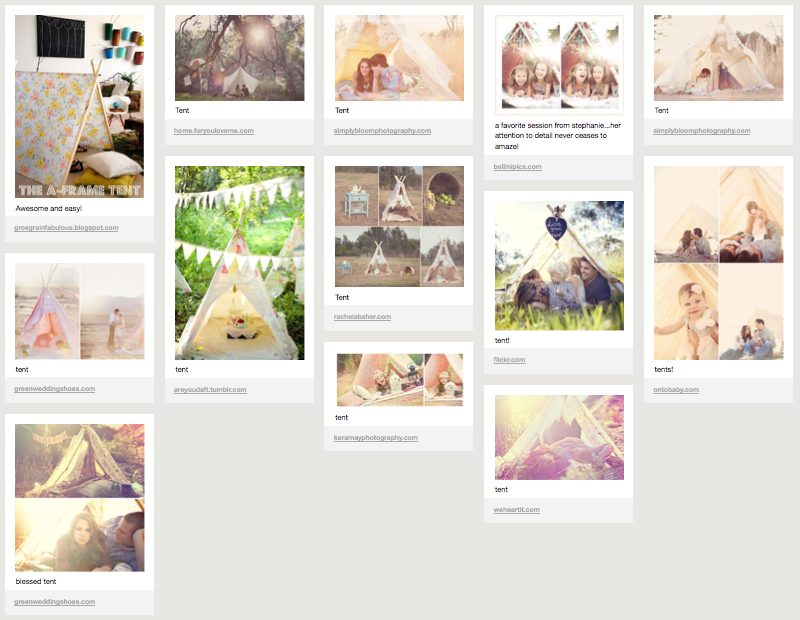 We created the A-Frame Tent using the tutorial by Cakies on Grosgrain. Super easy!
This week I'll show you how to make the patchwork portion and simple garland to decorate the inside: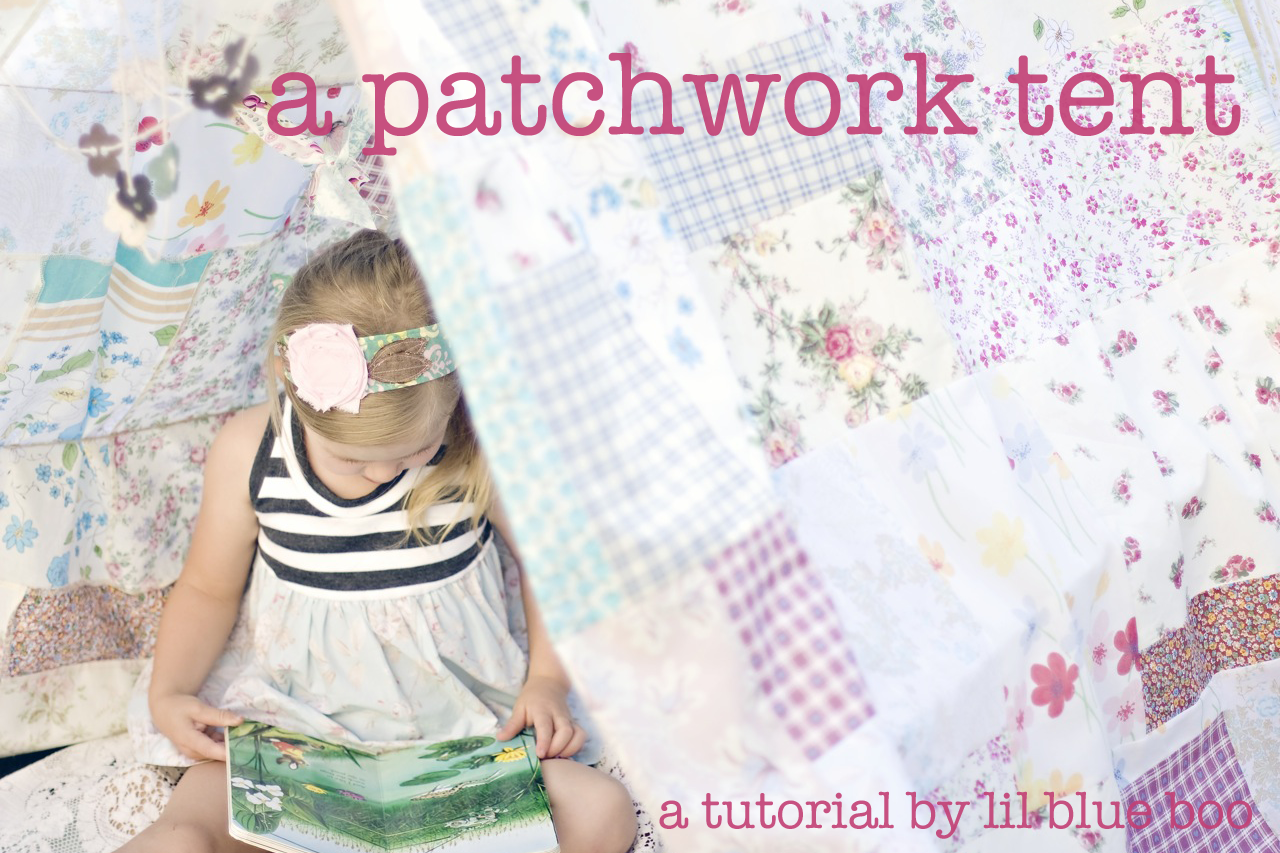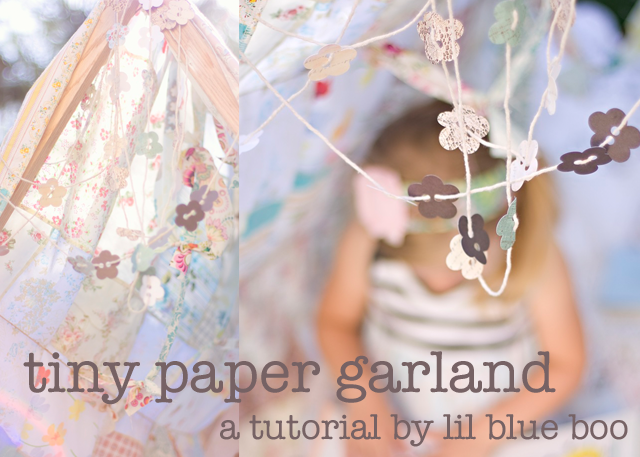 Tunic & Shorts: Sugar & Spice by Lil Blue Boo
Headband by Vintage Rose Wraps