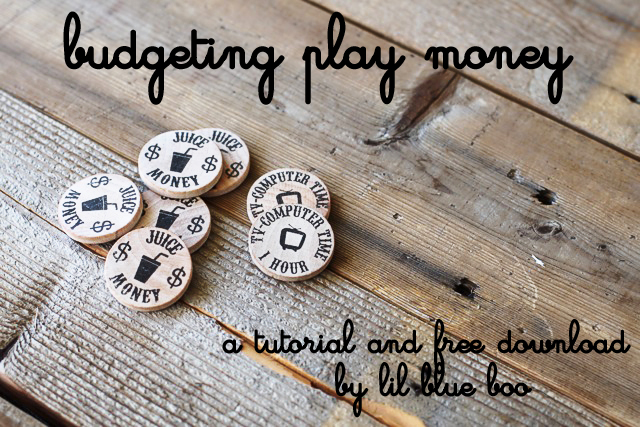 If you've followed my blog for a while you know that there is a juice addiction in our house. One night I was so fed up at the "begging" for juice that I made "juice money" so that Boo would have to ration her juice herself. Guess what…..it worked! Every morning when Boo wakes up she gets 5 juice dollars to budget throughout the day (including her lunch juice) and she's really good at it.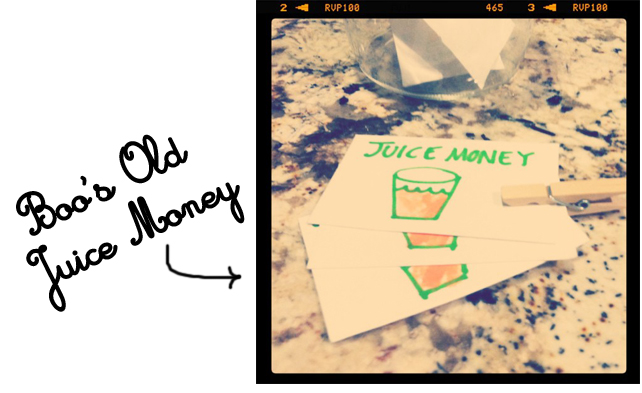 I've expanded to TV and Computer Time Money as well and the money has now been upgraded to these cute wood-nickel type pieces.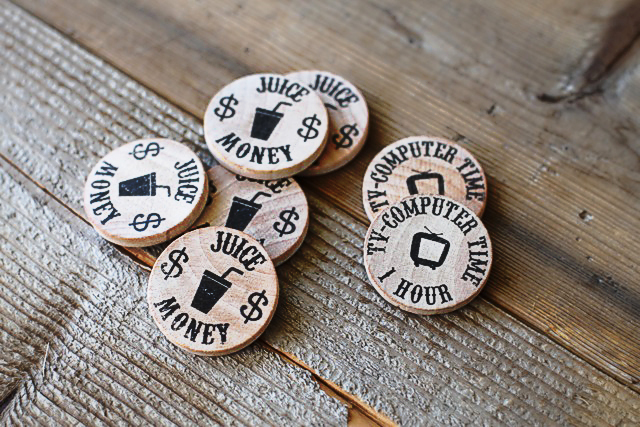 I've added a PDF version of my template that you can print off for yourself at the bottom of the page and it includes the following:

I used Citra Solv to transfer a photocopy to 1.5″ wooden disks (please click here for my FULL Citra Solv tutorial and an explanation of the photocopy or laser printer you have to use for the image).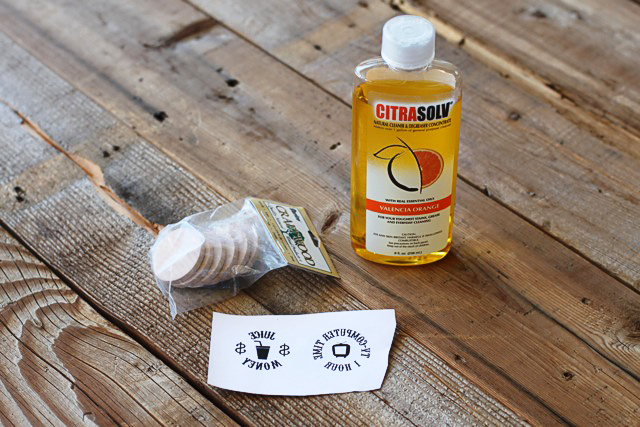 I cut out each image from my template and placed them face down on the wood disk and used a paper towel to rub Citra Solv onto the back of the paper: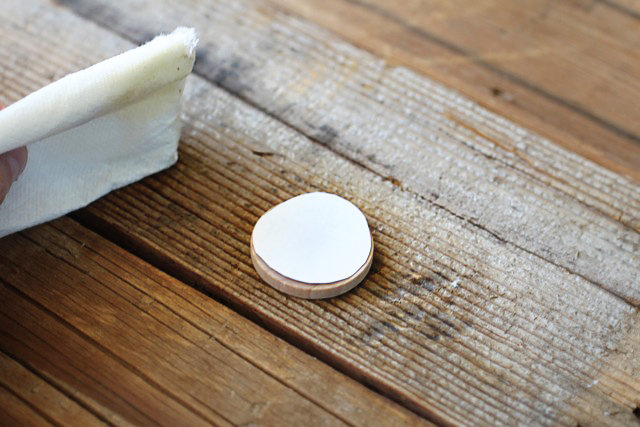 Using my finger I rubbed the back of the paper to transfer the image….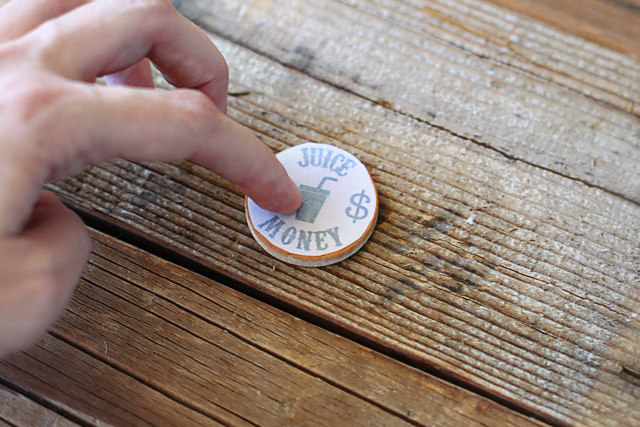 …..and peeled back the paper leaving the image behind: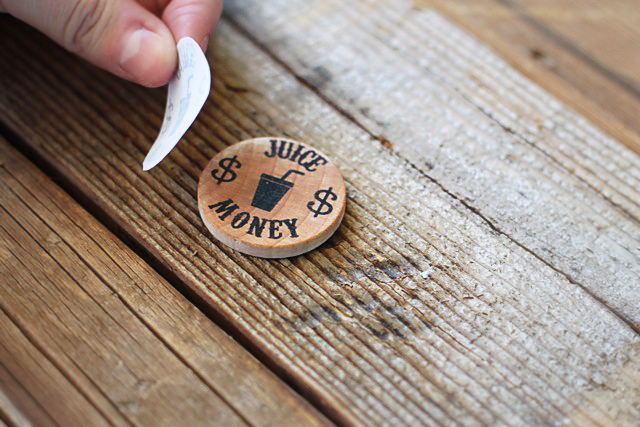 Finished money! Ready for budgeting!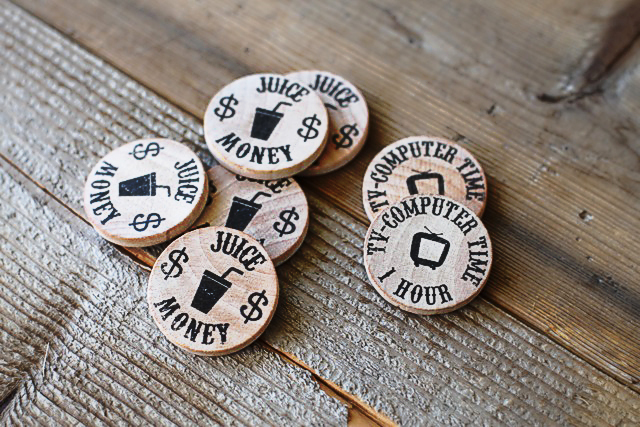 The PDF template includes graphics for juice, milk, TV/computer time, sweets, and video games! If there are others you would like mention it in the comments and I'll see what I can do!  Thanks!