Today was such a special day! I'll never forget it. My wonderful mother-in-law Gale and sister-in-law Jen threw me a special gathering: a "choose joy" lunch. They invited some of my closest friends and family to celebrate a day of love, friendship, encouragement, laughter…..and of course joy.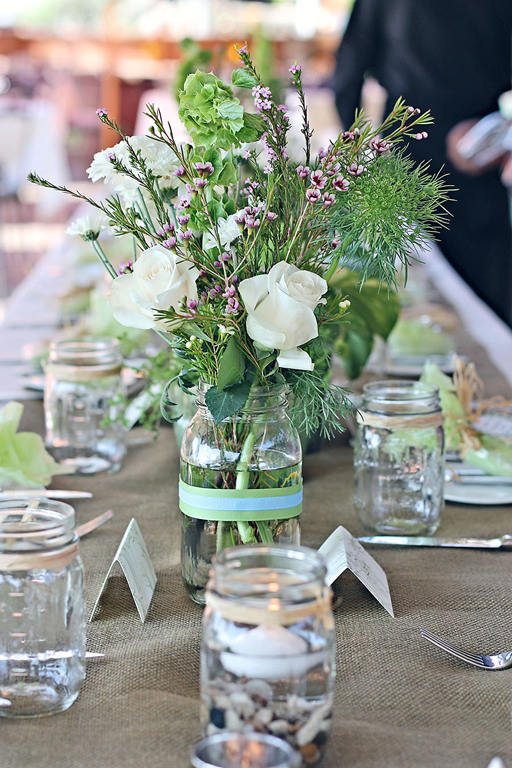 I was blown away by the thought and detail that went into everything: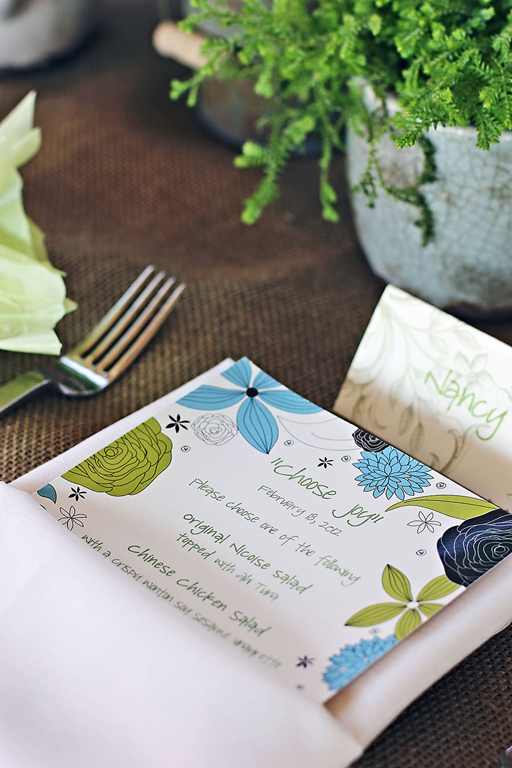 The table was amazing: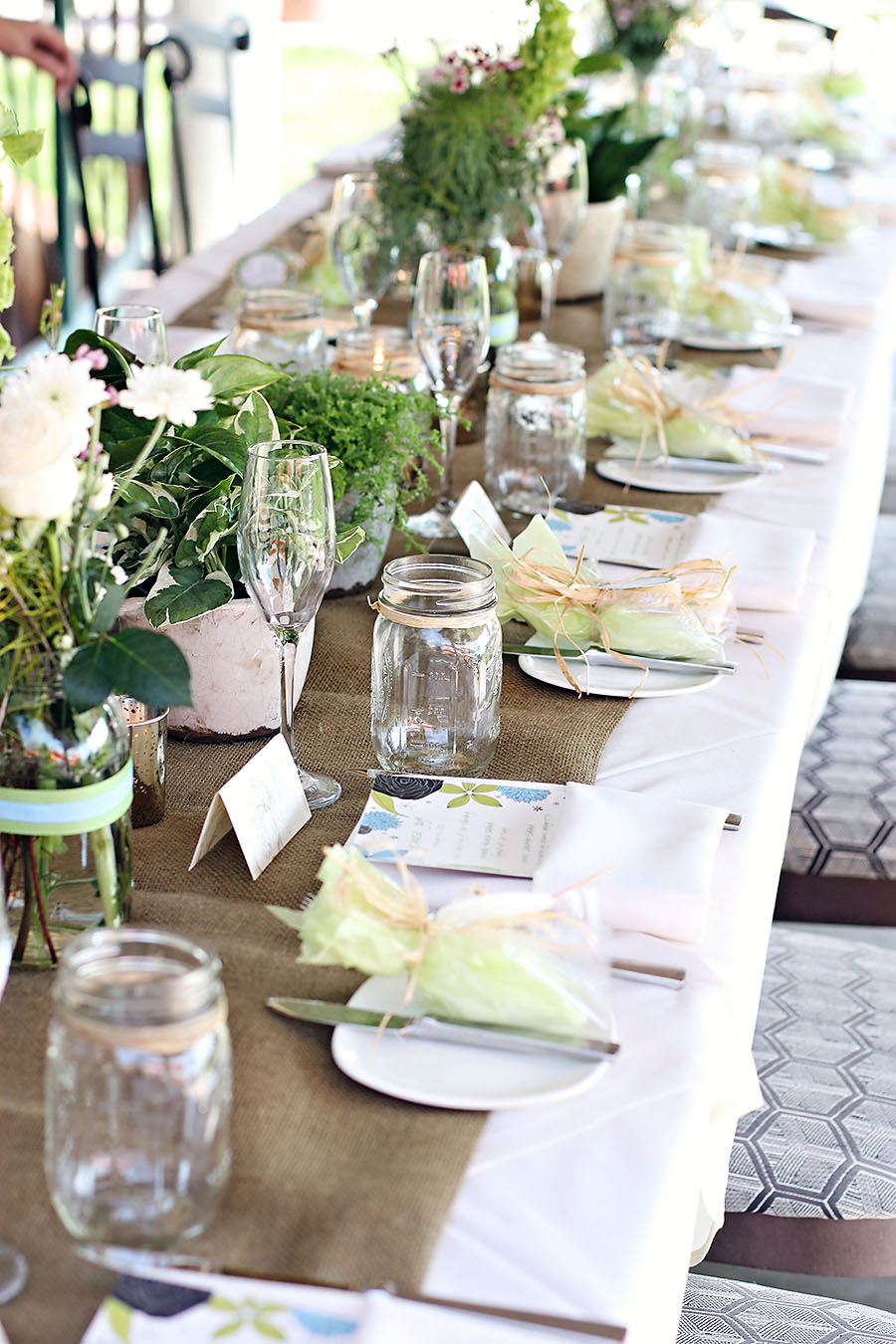 My sister-in-law Jen is amazing at party details (remember Thanksgiving?…..or my niece's cupcake birthday party)….I tell her she needs to start a business doing it….but she just likes to do it for friends and family: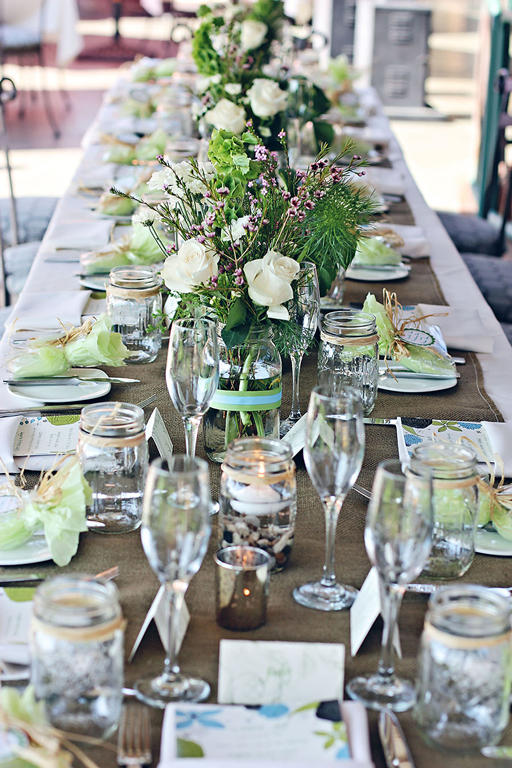 The weather was beautiful and eating outdoors at Augusta Restaurant (in Palm Desert) was perfect with a guitar playing and a french speaking waiter!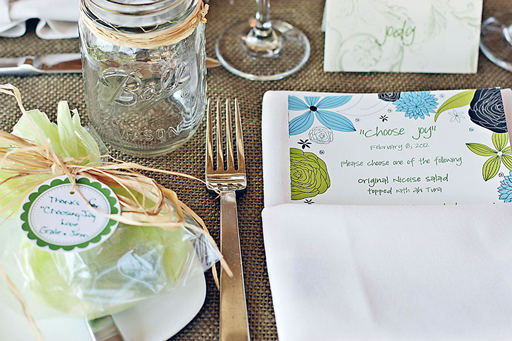 I was so excited to see everyone! Seriously….I could barely sleep last night!

Some of my closest friends were there…..and our waiter commented on how he could tell it was such a nice group of women:
It was a table of laughter and new friendships too…….some of my friends were meeting each other for the first time: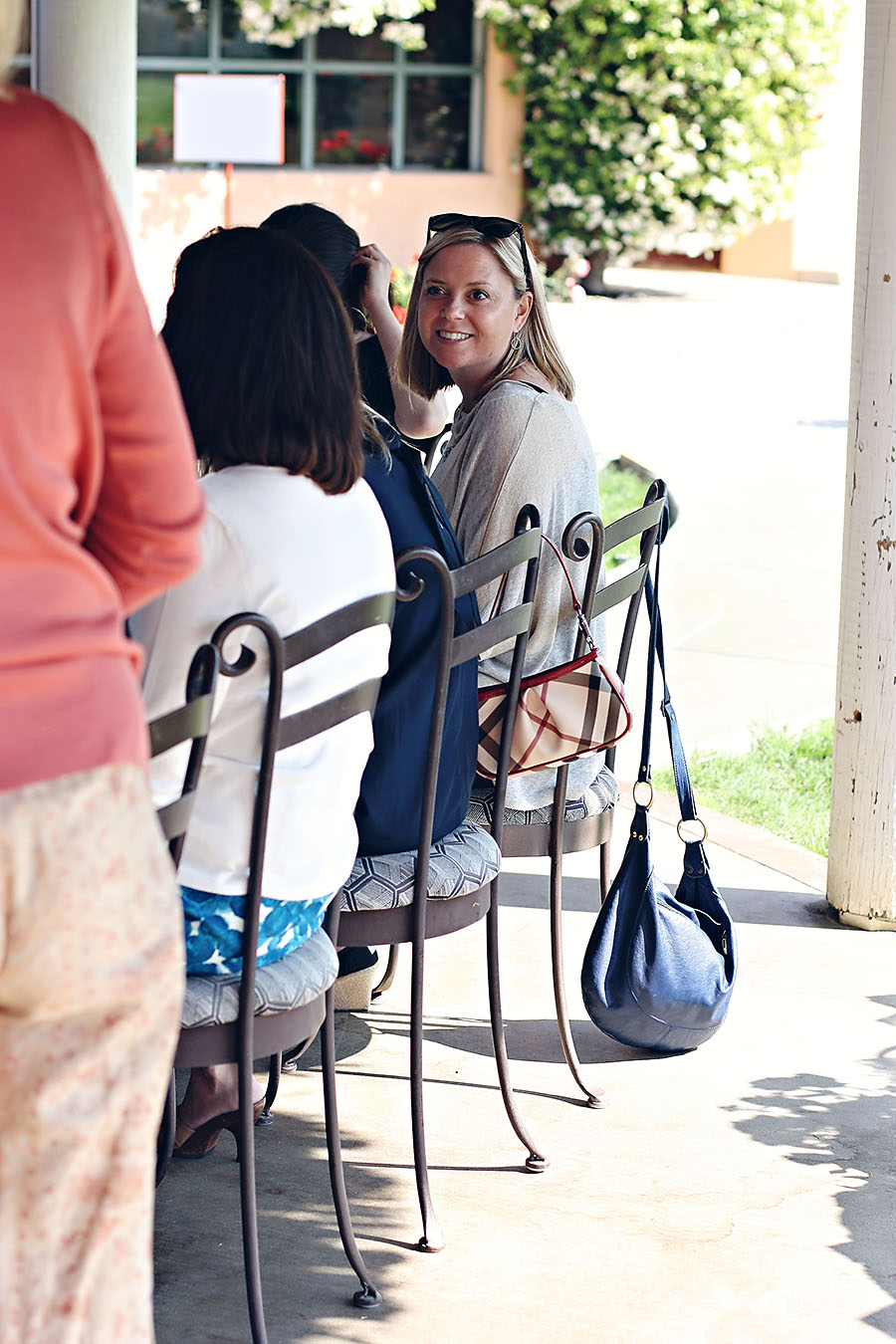 Here's the table-decorator-extraordinaire herself….Jen:
Jen and Gale asked everyone to bring gifts of comfort…..so I joked that it was my "cancer shower" haha. Gale said "let's call it a comfort shower"…..that sounds nicer 🙂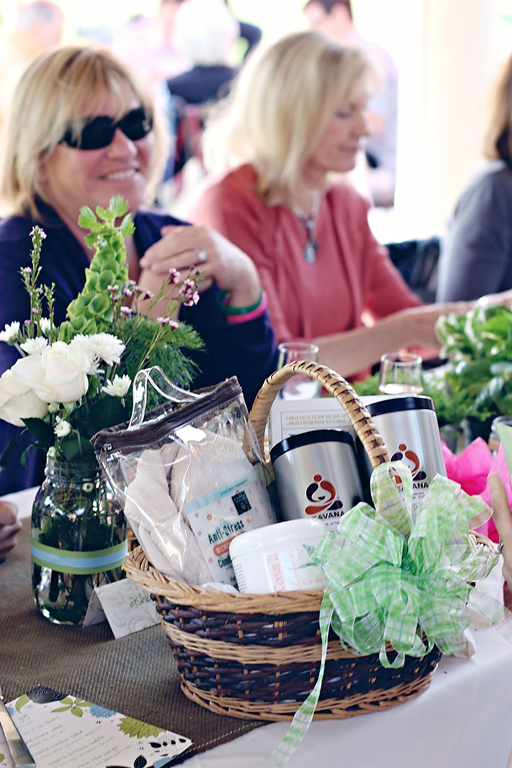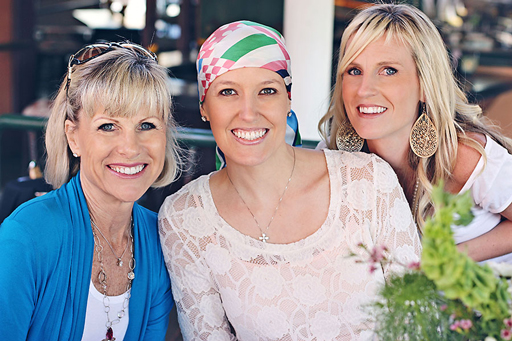 My sister-in-law Christy surprised me and flew in from Georgia!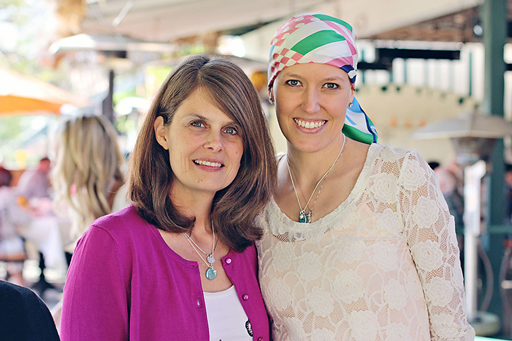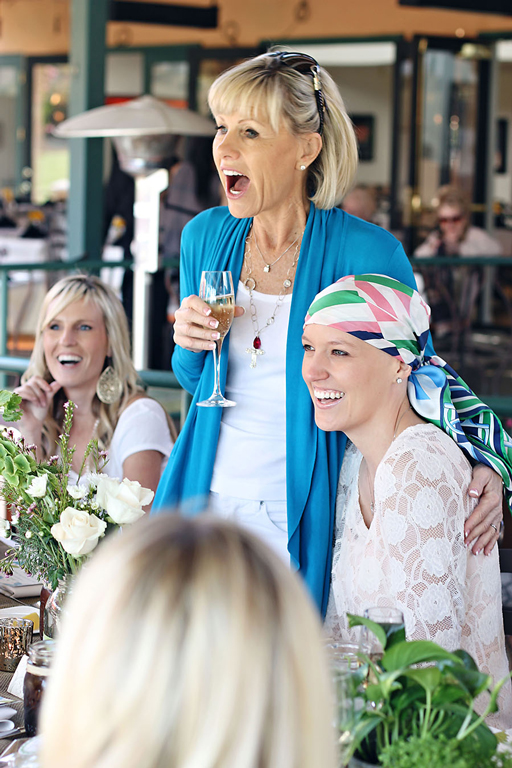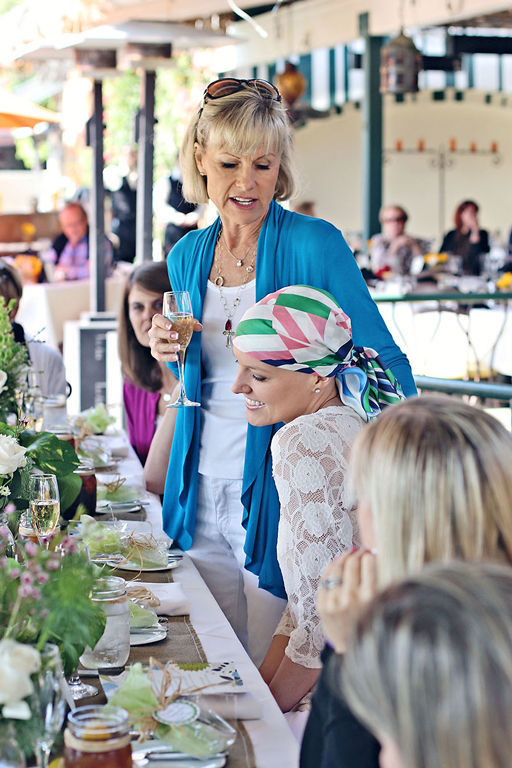 Gale surprised everyone at the luncheon with a Choose Joy necklace: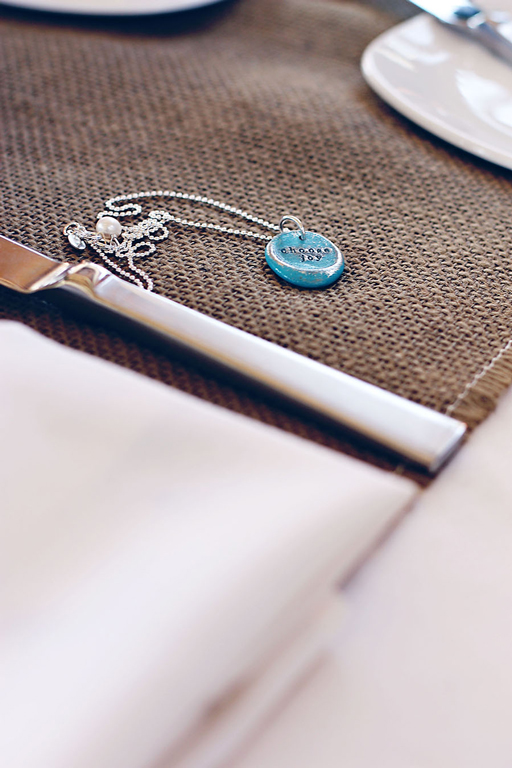 Everyone was so excited that it disrupted the entire restaurant…..we all laughed really hard over that: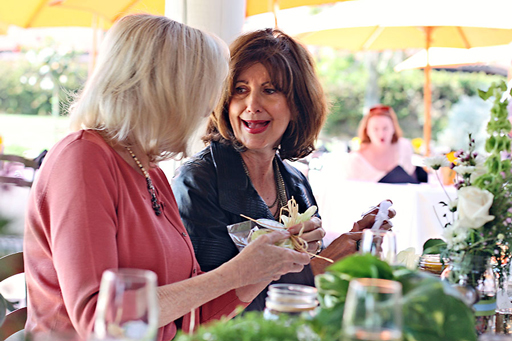 Starting to open up gifts I got really overwhelmed and emotional that so much love and support was there: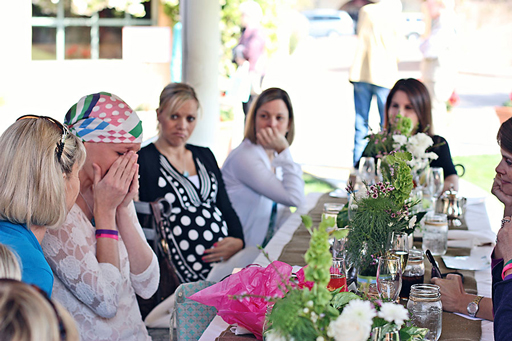 Every gift was so thoughtful and perfect. I was overwhelmed!  There were magazines, pjs, scarves, comfy blankets, healing teas, essential oils, comfy clothes, books, snacks, devotionals, journals, sharpies….even a cooler full of gourmet homemade frozen soups!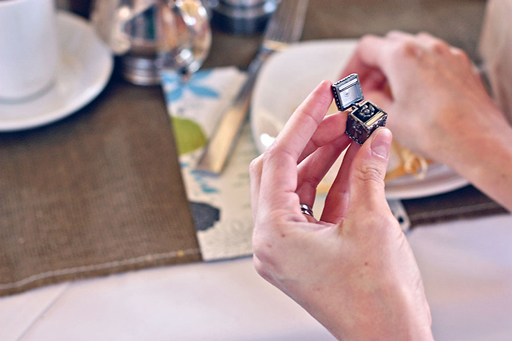 My step-aunt Nancy came down for the day which was wonderful since she is usually with Cole, my step-cousin who is healing from a traumatic car wreck. She even stopped to bring me some fresh donuts!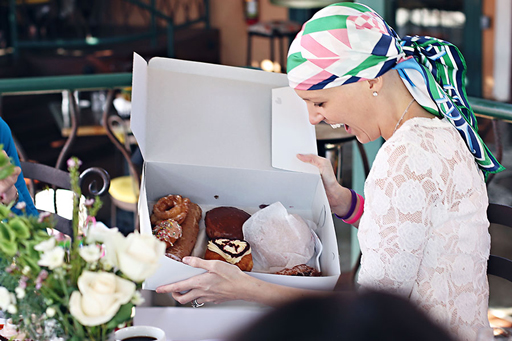 Mr. LBB and Boo made a quick appearance to say hi: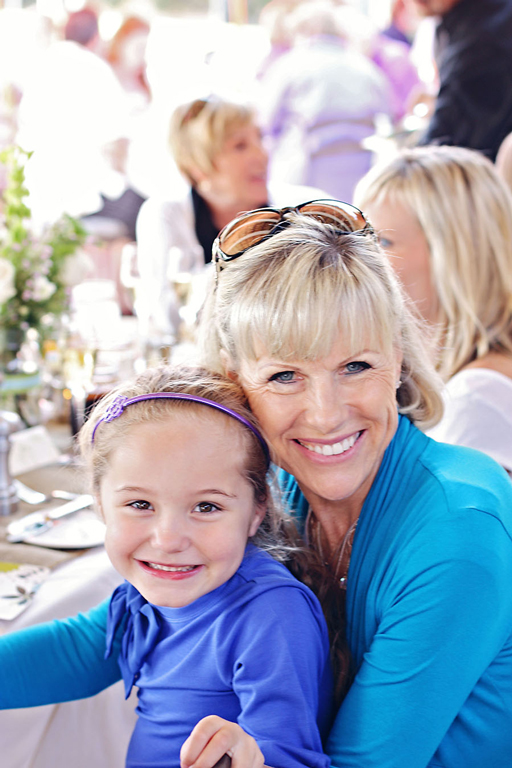 Lisa took all the wonderful photos. Thank you Lisa!
My friend Jenn made all the bows into a bouquet….and I threatened to throw it and everyone yelled NO!!!! I guess no one else wants cancer…..we all got a good laugh about that.  I think I'll save it and burn it once this is all over with:

I'm am truly blessed to be surrounded by such love. It was just a small luncheon…..there are so many others, including all of you out there, that have been so supportive and encouraging. I've never once felt alone in this journey. So thank you for that. And to Gale and Jen……thank you from the bottom of my heart for my "shower"……it was truly a day of joy and fun!  I love you so much!!!