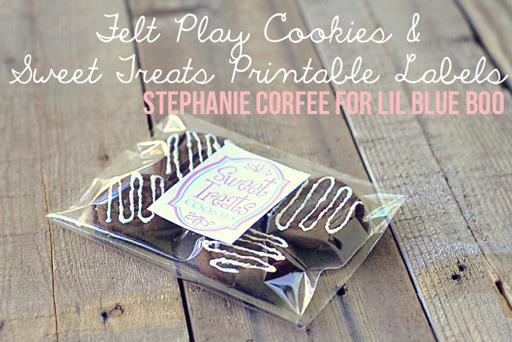 I made these cute little felt cookies for Boo's play kitchen and grocery store. Stephanie Corfee made the cute little "sweet treat" printables for baked goods and I used for the label!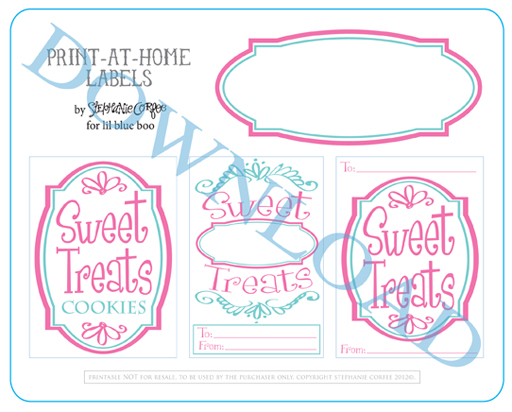 Click "continue reading" for the rest of the tutorial!
Aren't the labels cute? Perfect to label a gift of cookies or cupcakes…..or your specialty: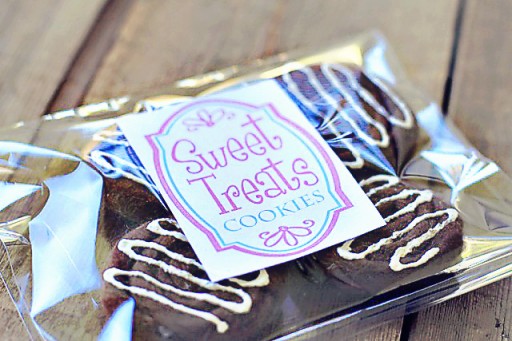 The felt cookies were made using the same tutorial as the felt rainbow accessories….I just used brown felt roving instead of the bright colors. Click on the image to open the full tutorial in another window:
I used glue in between the layers of the pinwheels after they were dry to keep them intact.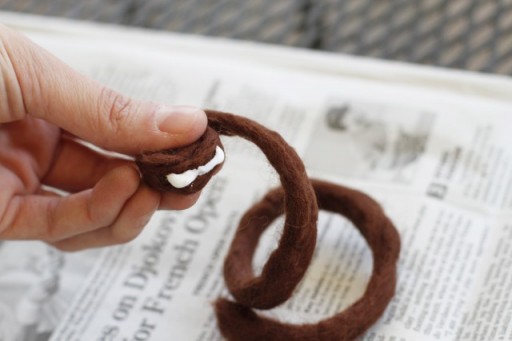 I used a white puffy fabric paint to add icing: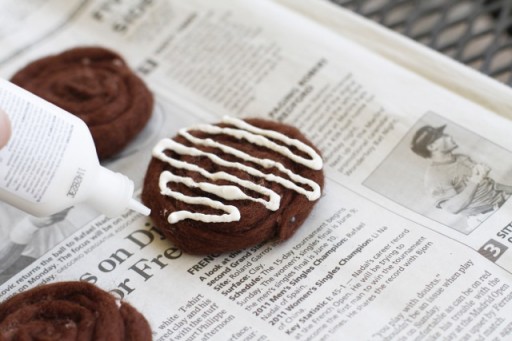 A great addition to Boo's grocery store: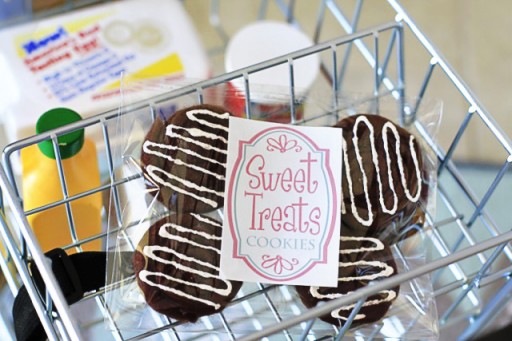 And the labels would be an ever sweeter addition to real cookies…….just my humble opinion.
Check out the entire Project Playroom series by clicking the image below!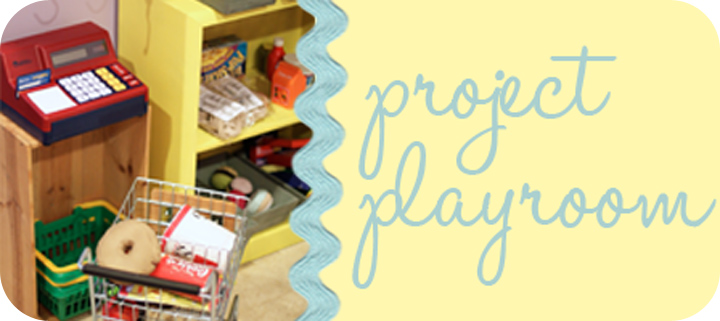 And thank you Stephanie for the adorable printable!