I love to see how how you Choose Joy! Here are some of my recent favorites…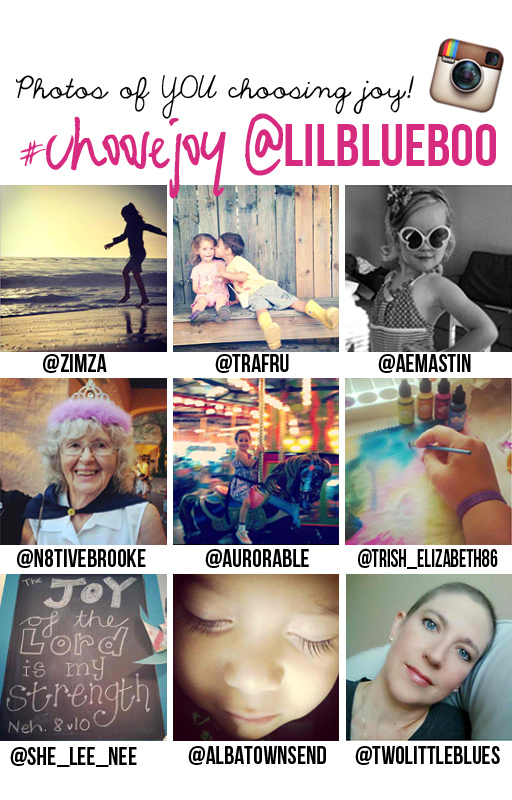 Check out past photos of you choosing joy here.
Want to share your Instagram photos with me? Use the hashtag #choosejoy and tag @lilblueboo. You might see them featured on Lil Blue Boo! Learn more here.
Remember to share the link to your photo on Twitter if your Instagram account is private….otherwise I can't view it!
Want to add effects to your photos? Read the post on Instagram and Smartphone photo effects!