Kind of old and creepy looking right? I love it. I have an old Holga camera and I love it. I even have a Polaroid attachment (for the peel apart Polaroid film) for the back….the only problem is that the film gets so expensive. What is a Holga? It's basically a toy camera that is known for it's photo imperfections: the shadowy vignette, light leaks, distortion. Add in the grainy quality of a pinhole camera and you can get some pretty haunting photos. Chris Keeney has some great galleries of pinhole photos and Holga photos…..among other fascinating altered camera photos.
I made an easy little cover for my iPhone camera that gets a similar effect. All I used was a small piece of cardboard, tape and a sewing needle: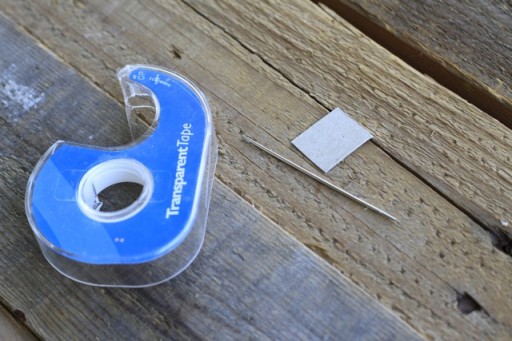 I poked a hole in the piece of cardboard: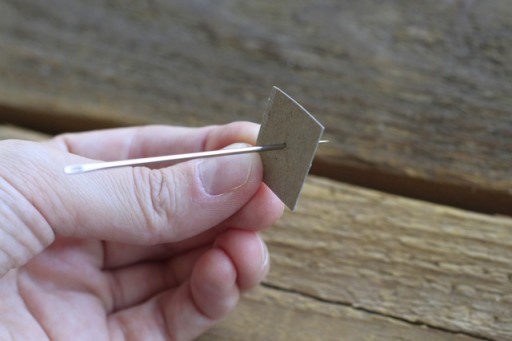 And taped the hole over the camera lens. I think it works best with a case on the phone because it adds some distance between the lens and the cardboard filter: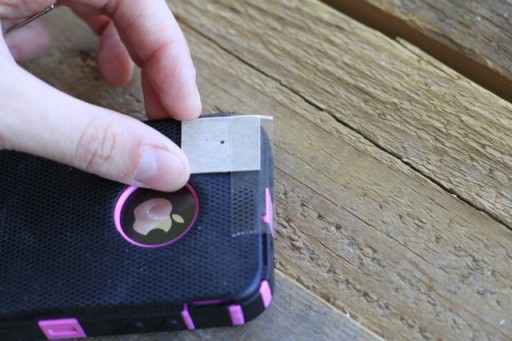 When you take the photo on your screen the hole will be small unless you zoom in. I think it's easier to take the photo and then crop the photo afterwards. Here is a before and after screenshot from my iPhone: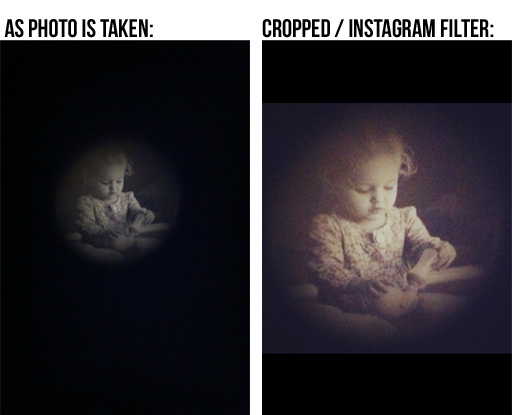 Here's one that Boo took of her Barbie horse: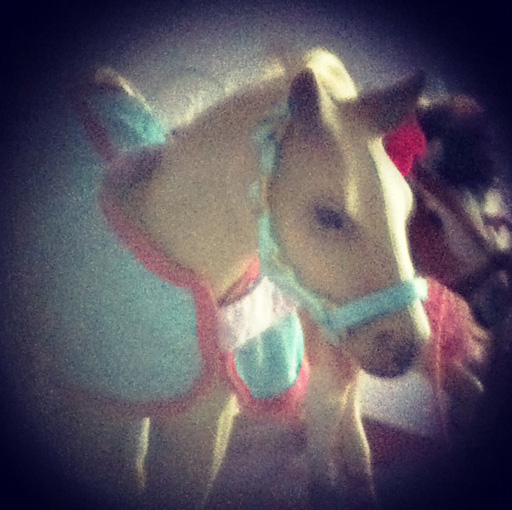 A photo of the statue over my bathtub: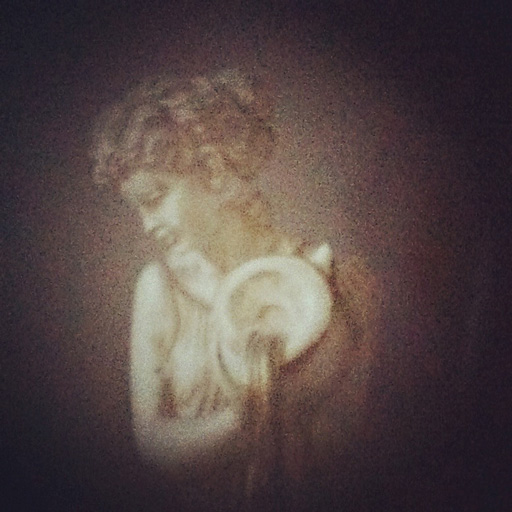 Same statue, different angle and Instagram filter: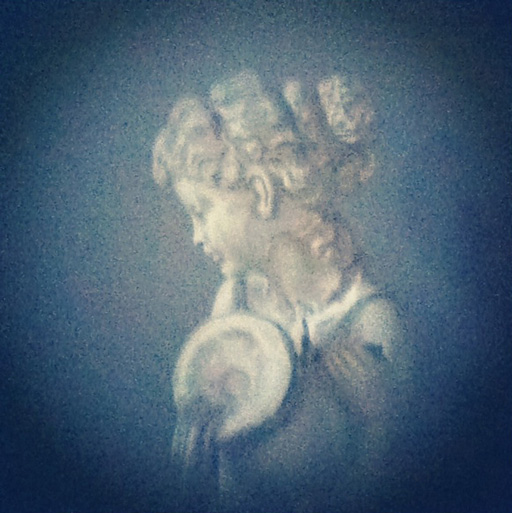 Try it out!  Make sure to share you photo links with me in the comments so I can repin them. I'd love to see what you come up with!