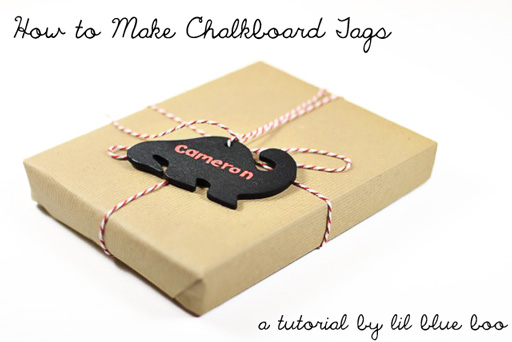 Isn't this little gift tag cute? And because it's a chalkboard it can be used over and over again. It's like a gift on a gift!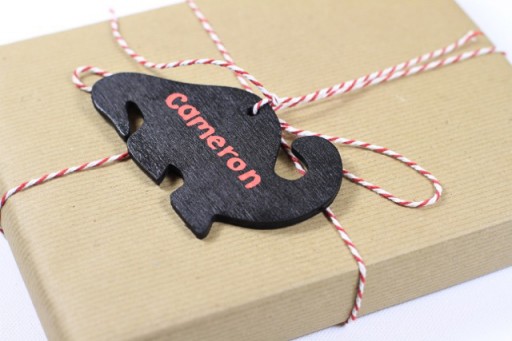 I ordered a bunch of different shaped wood cut-outs to keep on hand. (My source was Casey's Wood Products.)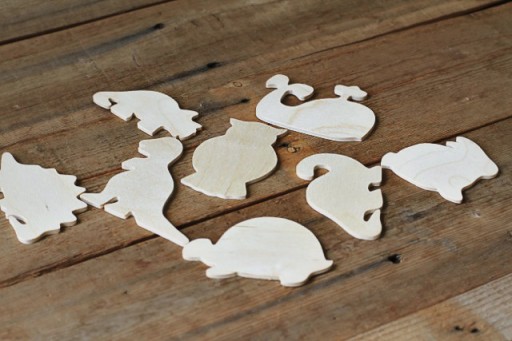 I drilled holes carefully in each piece and sanded any rough edges: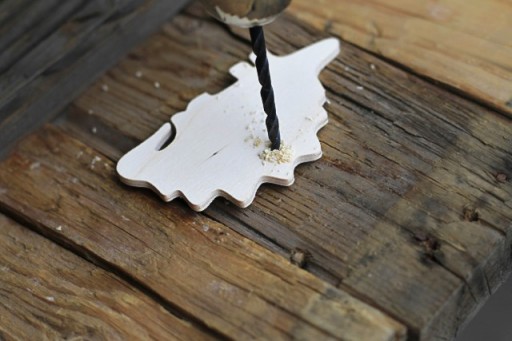 A few coats of chalkboard spray paint: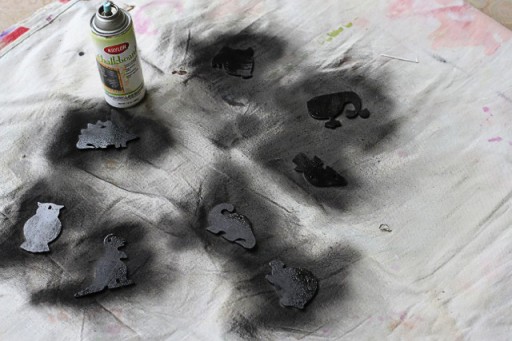 To write on the tags I used Chalk Ink (My source was Chalk Ink) because it doesn't smear and can be removed. Here's a tag I made for Boo's lunchbox where she keeps all her trinkets: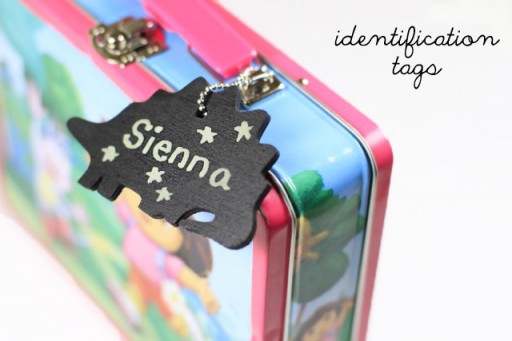 A few other ideas for using the tags: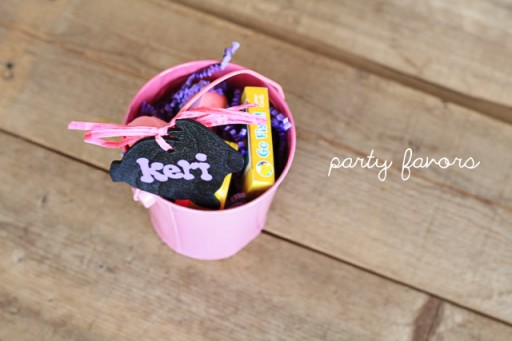 (need more party favor ideas? see my "Party Favors Ideas to Inspire" post!)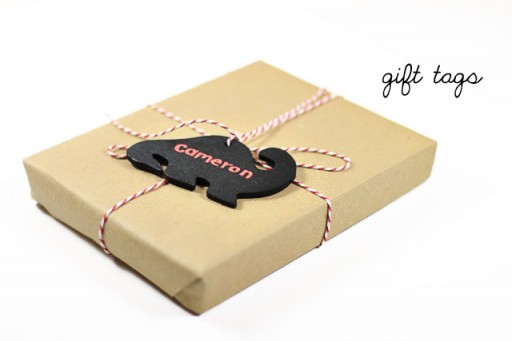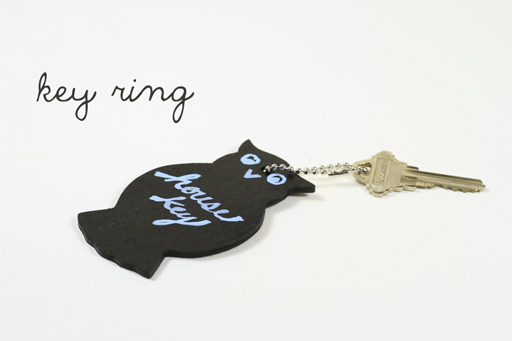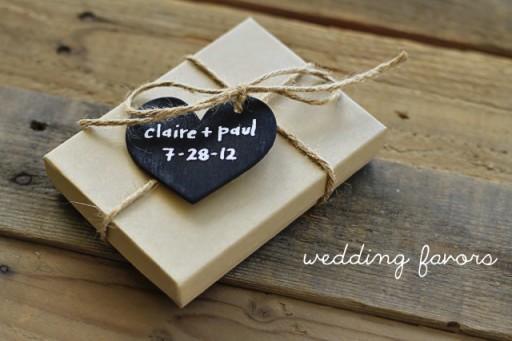 As always, let me know if you try one of these projects so I can "pin" your finished product on my new "Sharing the DIY Love" Pinterest board!
P.S. Some chalkboard paints are more porous than others and will result in ghosting from chalk and markers. To remove the "ghosting" simply spray windex on the chalkboard and lightly use a Magic Eraser to remove!