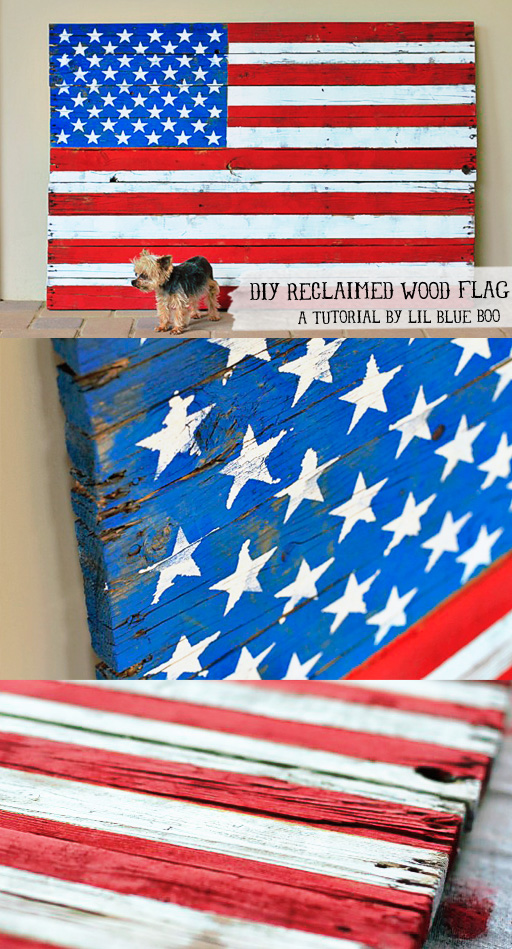 Here's another painting I did last weekend from reclaimed wood….a rustic American Flag for our outdoor living area. It took under 45 minutes to paint:
The only labor intensive part was making the canvas from a reclaimed wood pallet. First, the pallet was dismantled and then the pieces were attached to two boards: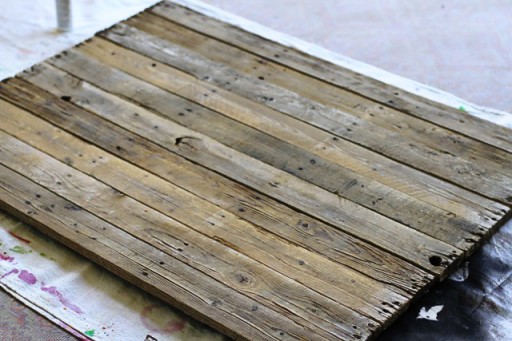 Updated: Here's the back view of the reclaimed wood so that you can see how it was put together: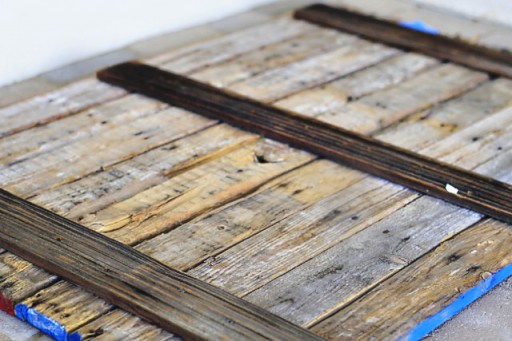 I used blue tape to mask off the red stripes of the American flag:
I used a roller to apply the red paint. (I used the same type of paint used in the Coca-Cola Sign tutorial) I painted very erratically to give it a distressed and uneven feel: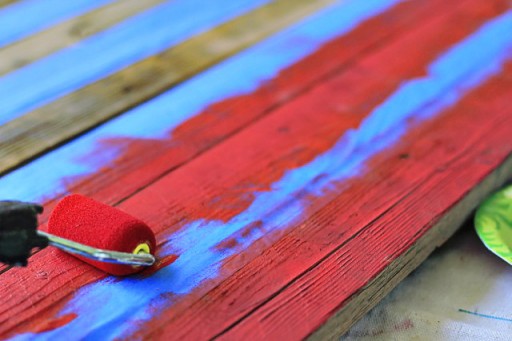 The thin red layer only took a few minutes to dry: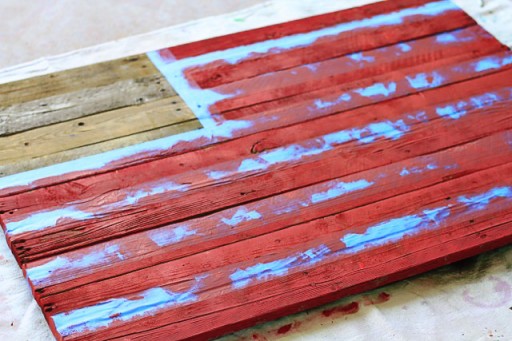 Next I applied blue paint for the star area: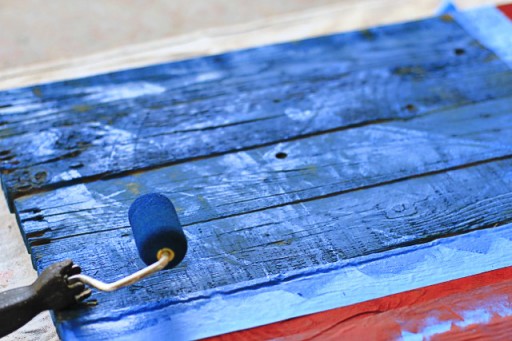 The red and the blue finished: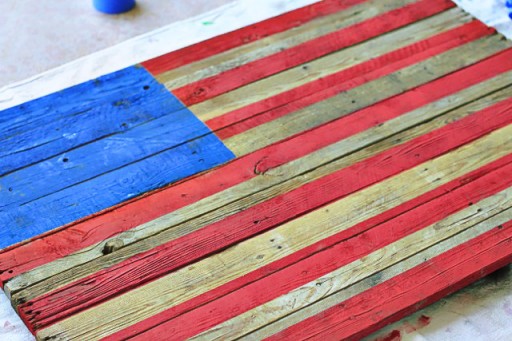 Next I masked off all the red and blue areas so that I could paint the white stripes: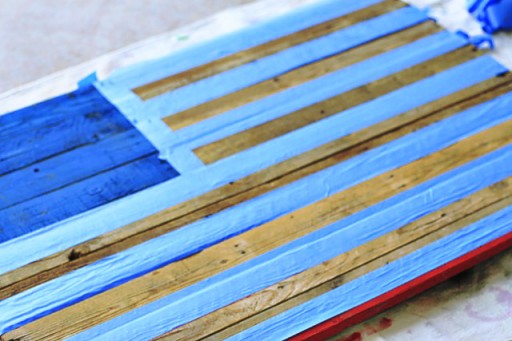 To quickly apply the stars I cut a 16″ x 20″ stencil into vinyl using my Silhouette machine.  Here's template I set up…..if you have a Silhouette machine just click the image to download the template. You can resize it to your own canvas. Mine was so large that I had to print it in two pieces: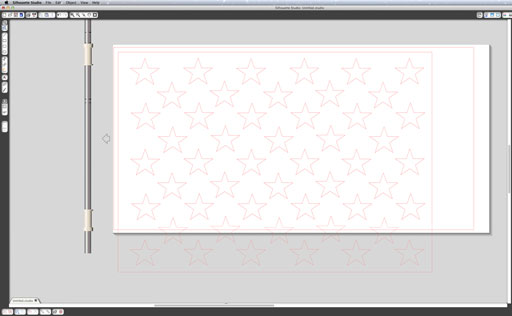 I applied the stencil to the wood and used my roller to apply a layer of white paint:
The finished American flag!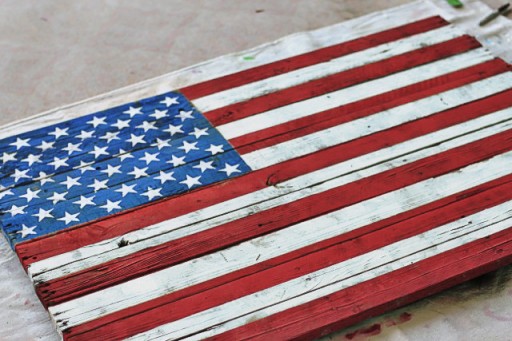 I love all the imperfections of the wood: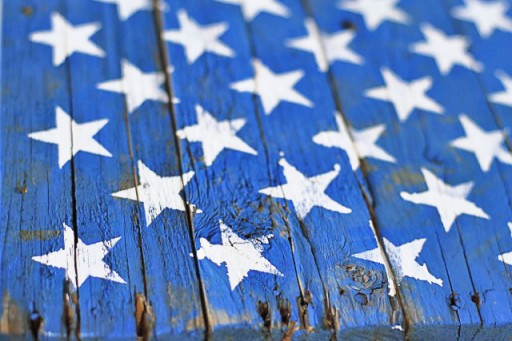 Worn and distressed….it looks old and vintage: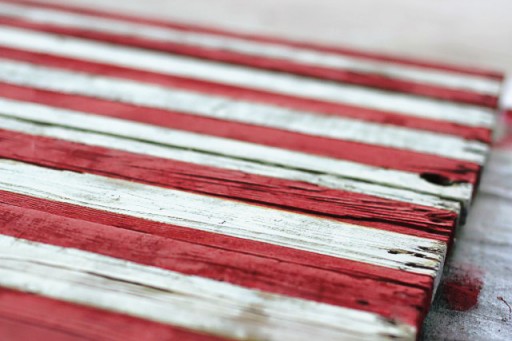 A piece like this would cost hundreds of dollars unless you made it yourself for under $20: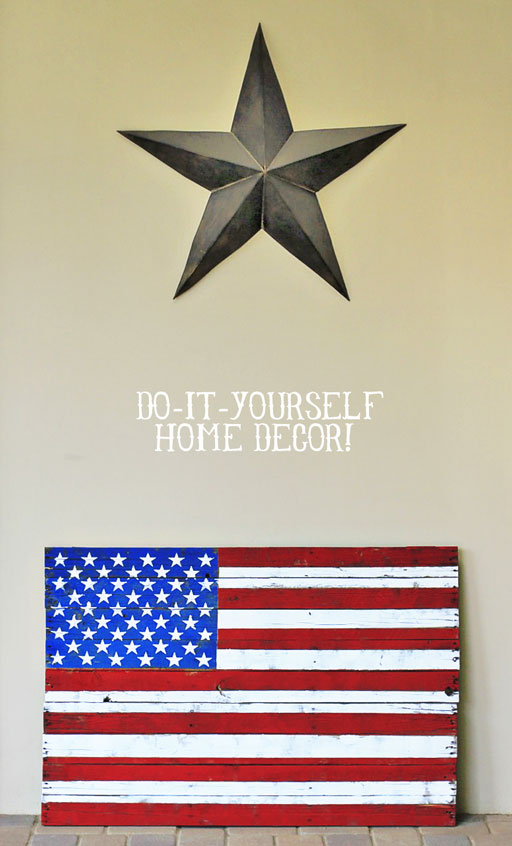 Update: The finished signs was about 50 x 34 inches.
Make sure to check out the Vintage-inspired Coca-Cola sign instructions if you get a chance!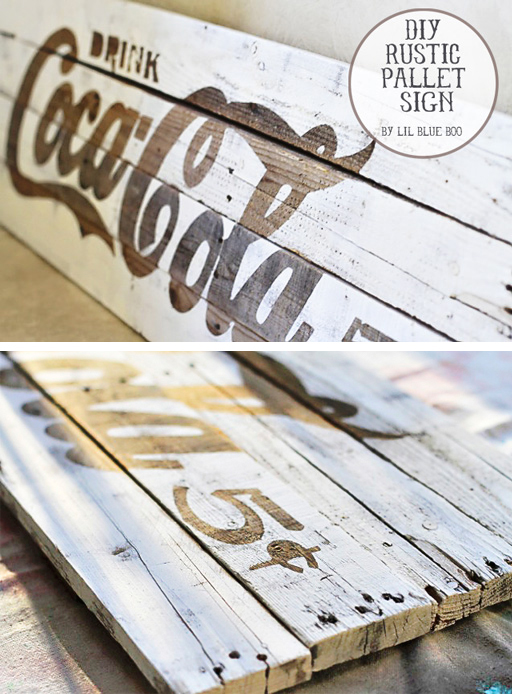 Click here to see more Silhouette Projects!
Click here to see additional Painting Projects!
Click here for more Home Decor posts!
Visit the following tutorial too! Click the image for the post: