A few weeks ago Michaels asked me to be a part of their Holiday Dream Tree Challenge…..of course I jumped at the chance because I love Michaels and I love a challenge!   I finished up my Dream Christmas Tree for Michaels Dream Tree Challenge…..and made a little HD "process" movie to accompany it!  Here's a peek at the ornaments I made that you'll see in the movie:
(Update: I had a few questions on equipment and software I use to film and edit HD videos…..click here for my list and FAQ!)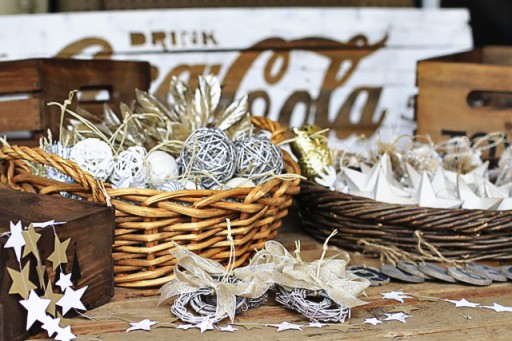 Here's a fun little video I made of all the decor being made and the final tree:
A top view of the finished tree!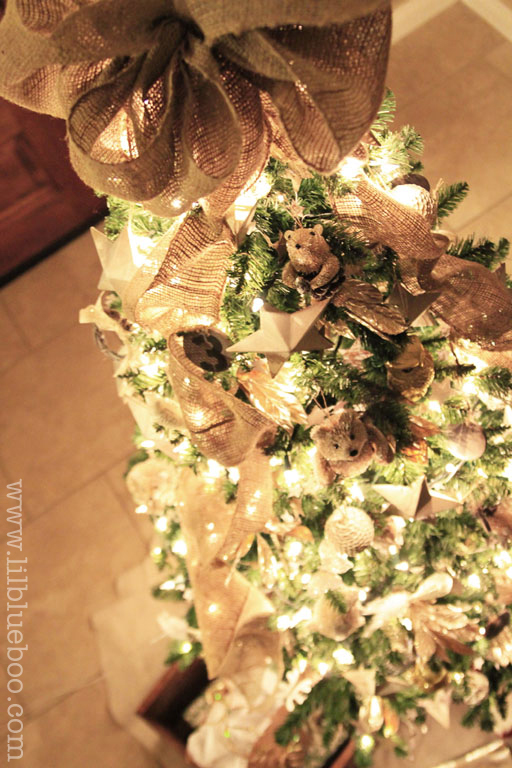 These little critters were the inspiration for the tree.  Kind of a woodland critter / rustic tree: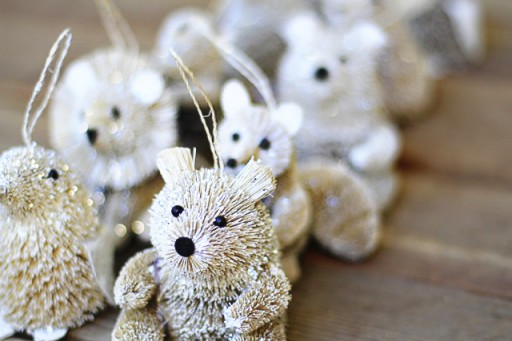 Then I found this potpourri….and I loved the colors and textures so much I knew I had to make the pieces into ornaments:
Potpourri ornaments!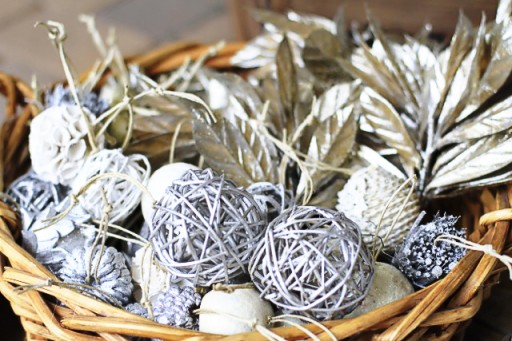 To add some rustic flair I took wood disks and stenciled numbers on them and distressed with with a large nail file: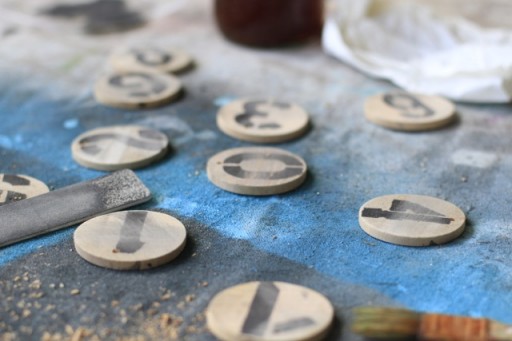 I used a mixtures of vinegar, steel wool and steeped tea for the aged finish: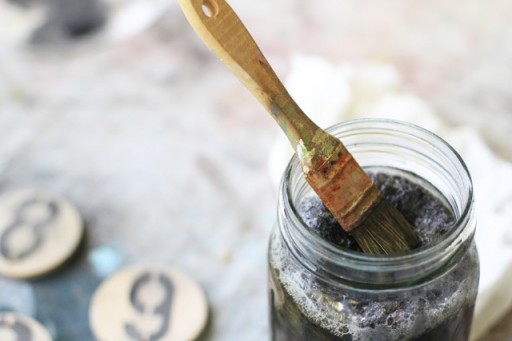 The finished rustic pieces: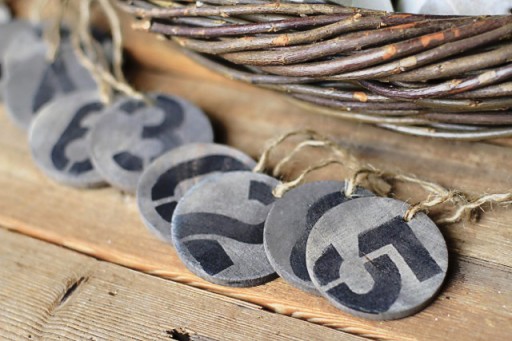 For underneath the tree, to hold smaller presents, I bought a few unfinished crate: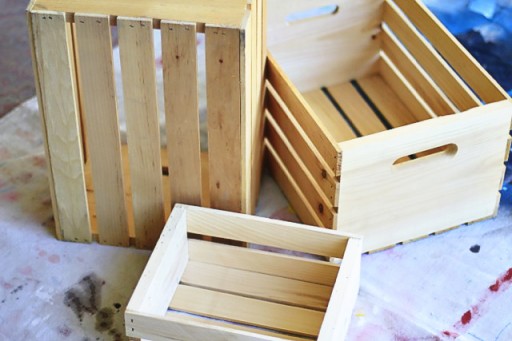 I stenciled the word "TOYS" onto the sides of the crates: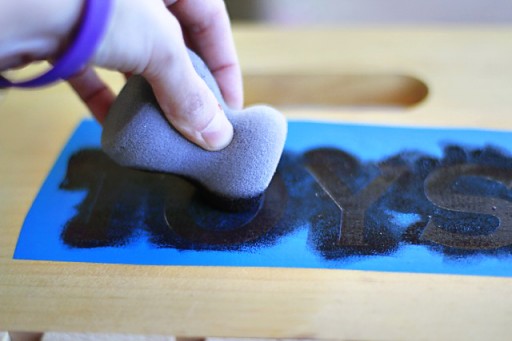 And finished the crates with a stain: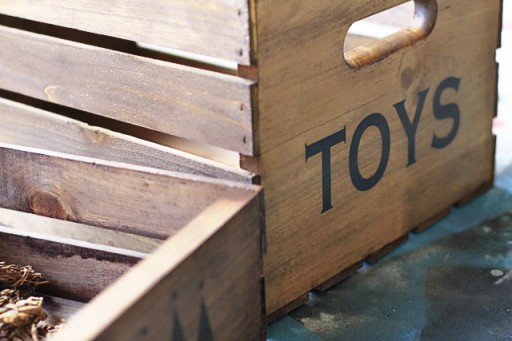 Here are some brown paper stars sprayed with a very light coat of white spraypaint: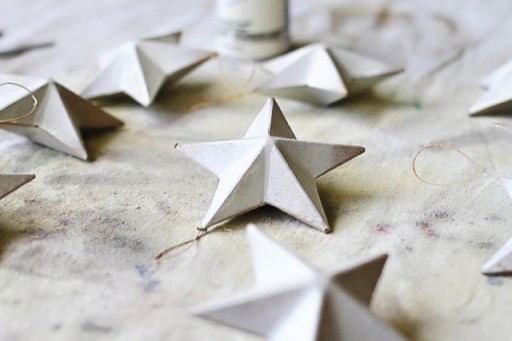 I used burlap garland and an E-Z Bow Maker to make the tree topper (you can see the process in the video at the top of the page):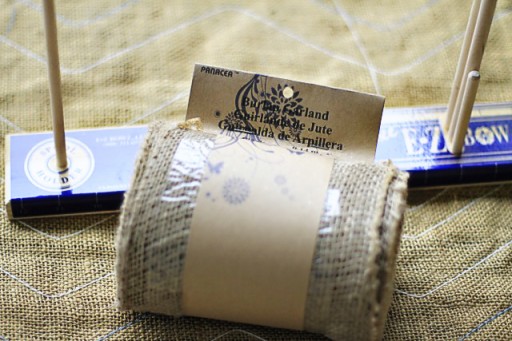 To keep the burlap from shedding and to give it a little contrast I sprayed it with a light coat of spray paint (I used white but you can use a clear matte finish too):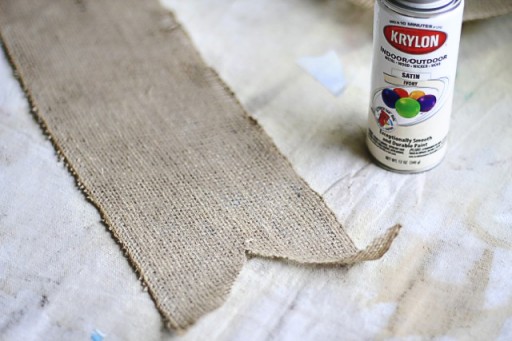 More spray paint on some unfinished mini wreaths from the floral section of Michaels: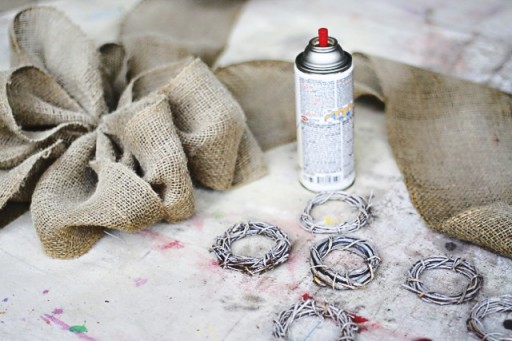 A little bow on each wreath dresses them up a little: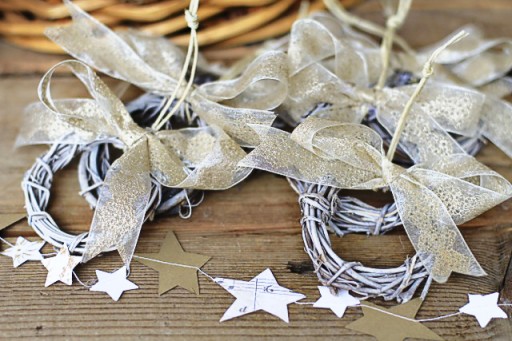 Waiting to be hung by Boo on the tree!
She made me promise to pick her up from school early so she could be in charge: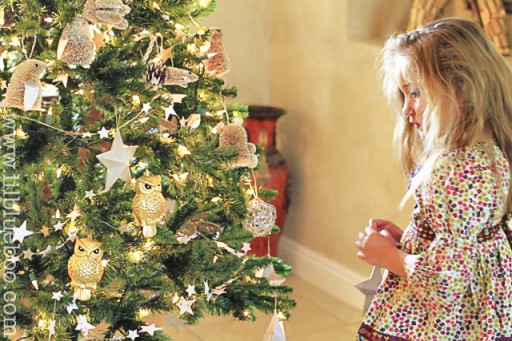 Mr. LBB and I call it our "grownup" tree: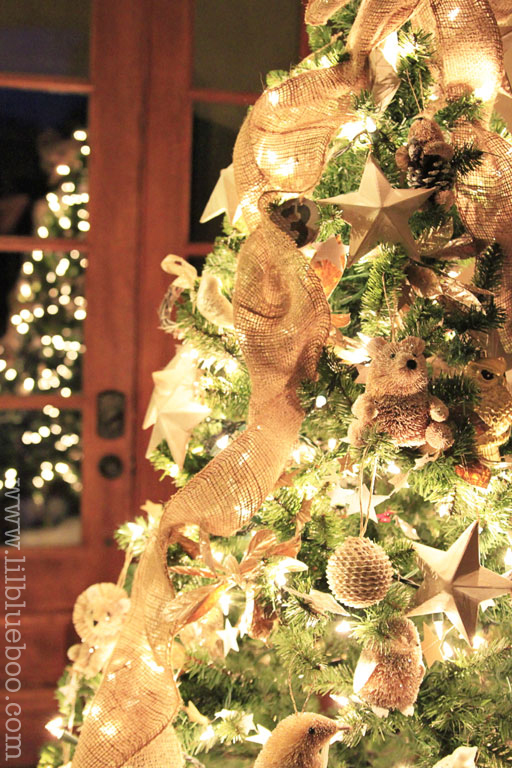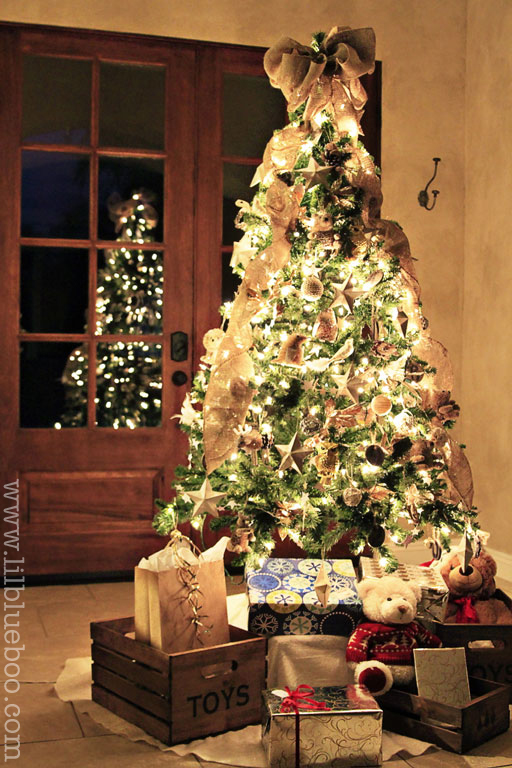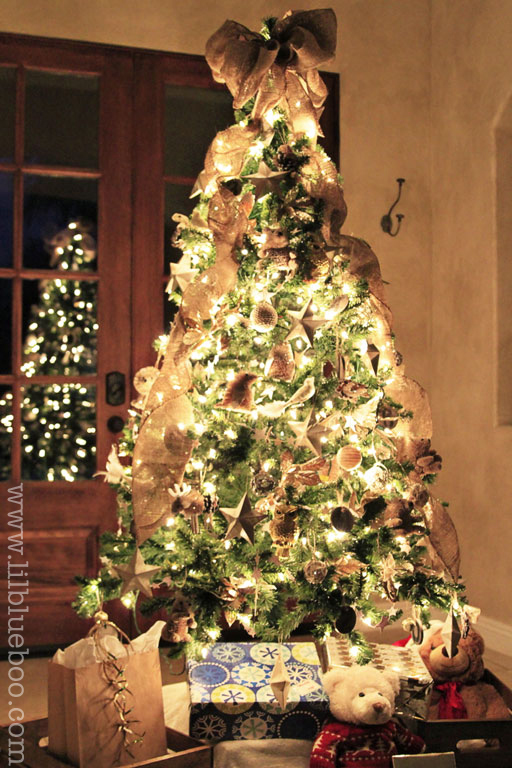 You can view all the Christmas trees in the Dream Tree Challenge here!
Want to photograph your tree at night like I did? Try out our Christmas tree photography tutorial below: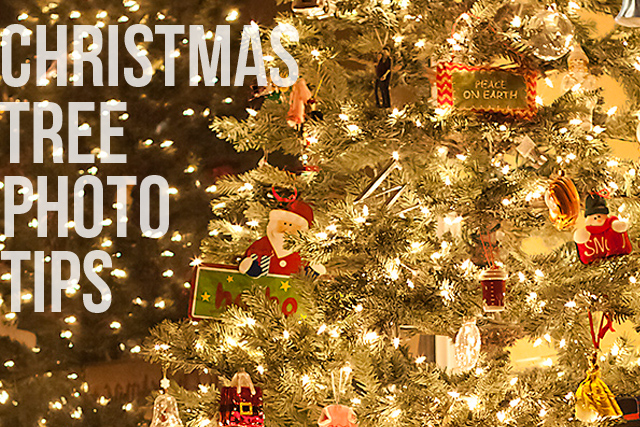 Click here to check out more Lil Blue Boo Process/time lapse videos here!
Update: A few people asked for a shopping list so here's what I purchased….a few items overlap!
Woodland Critters:
These were on the endcap of one of the aisles….not with the regular decorations.
Garland:
2 star-shaped scrapbook punch (2 different sizes)
Scrapbooking paper with music notes
Natural kraft cardstock
Rustic Wood Ornaments:
Spool of natural twine (in the jewelry section)
2″ or 3″ wood disks (in the wood craft section)
Number stencils (in the drawing section)
Matte black spraypaint
(you'll also need steel wool, white vinegar, and tea bags for the mixture)
Mini wreath ornaments:
Mini wood wreaths (from the floral section)
Spool of hemp cord/twine (in the jewelry section)
1 or 2 spools of off-white/gold ribbon
Matte off-white or white spray paint
Bow Topper:
1 Roll of burlap garland (from the floral section)
Optional: a E-Z bow maker (from the floral section)
Matte off white spray paint
Rustic Stars:
Brown paper mache star ornaments (from the unfinished decorations section)
Matte off-white or white spray paint
Gold Leaves:
These were from a long gold leaf Christmas garland and I cut it up into pieces.
(in the garland section)
I attached them to wire but you can just stuff them into the tree as well.
Wood Crates:
The wood crates are in the unfinished wood craft section.
Black acrylic craft paint or spray paint.
Stencils or cut your own into shelf paper.
"Special Walnut" wood stain (apply with a brush and cloth)
Potpourri Balls:
I bought two packages of Potpourri (from the candle section)
There is also some natural brown potpourri packages in the floral section that you could spraypaint.
Spool of hemp cord/twine (in the jewelry section)
Use hot glue to attach your twine.
(I punched holes into the top of some of them with a nail to get the hot glue down into it.
and a few of them I added small screw eyes with my fingers.)