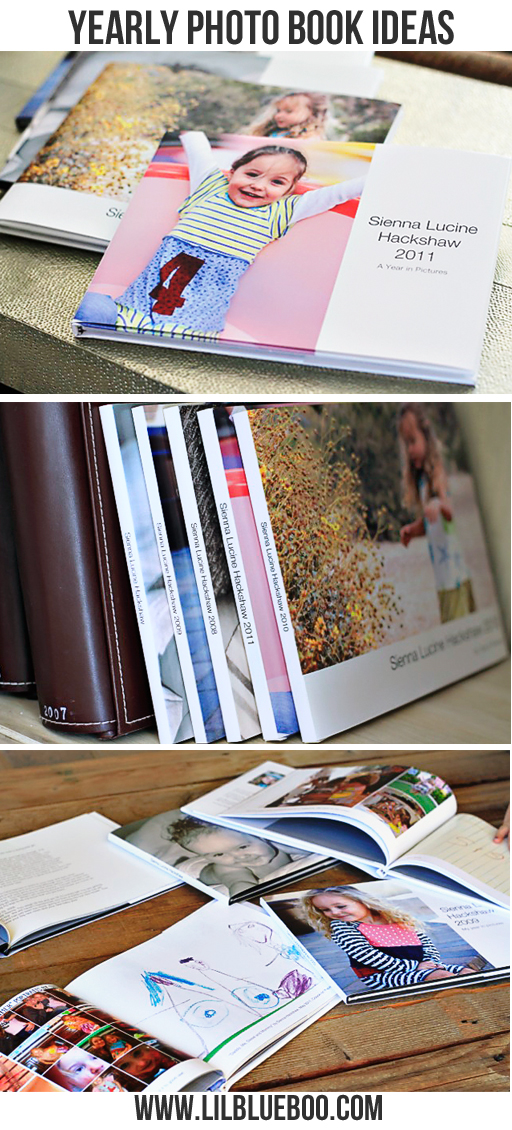 In addition to our yearly family photo albums, I make a photo book for Boo stocked full of memories. I just finished 2011: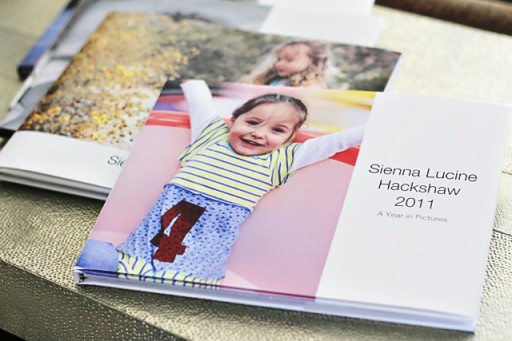 My method/thoughts on photo books:
1. I complete the books about 10 months after a year has ended. I like for them to be January 1st through December 31st. It's an OCD thing. The delay also allows time for missing photos to show up.
2. I compile memories, quotes, etc by going through blog posts, Facebook posts, and even just browsing photos. I usually cut and paste snippets into a word document in order of date.

3. I organize my photos, artwork, etc by month before starting my project. I work on the book by month….sometimes skipping around to the easy months first and then coming back to the hard ones.

4. I never feel bad about going overboard on pages. The bigger the better and I don't think there is a price I can put on family memories. My books (through iPhoto/apple.com) usually cost about $75 to $100 each. It seems like a lot (especially when ordering multiple copies) but I would rather have a photo book over a few trips to a restaurant!
5. I  save the photo book as a PDF ("Print" as a PDF in iPhoto) and back it up to a hard drive or CD and store in a safe place.

Here are a few things I added into this years book:
Boo's Self Portraits:
Boo asked for a mini tripod a few years ago and she had so much fun taking self portraits. When I would look at the camera I would be surprised by hilarious snapshots she'd taken of herself. I made them into a collage (using PicMonkey.com) and then loaded that collage as one photo into the book template:
Scanned Artwork:
I love kids' artwork. It's so funny to see how they view the world. I organize all of Boo's artwork for the year and choose a wide selection of the best depictions of what she was working on.  I always label the works at the bottom of the page as if they were in a museum:
"Tom and Jerry" by Sienna Hackshaw, November 2011, Marker and Crayon on Paper, 9″x11″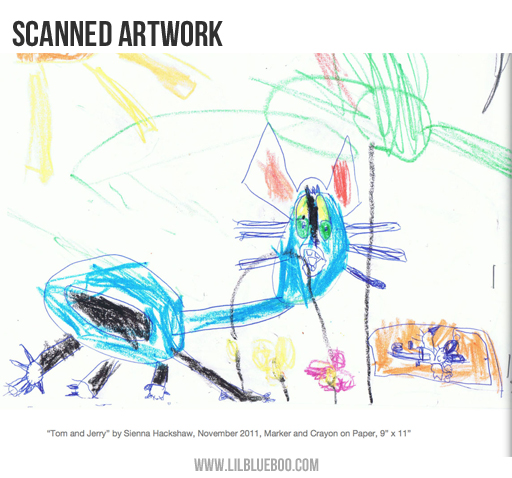 Journal Entries, Memories and Stories:
I don't always have this done in advance. I usually go through blog posts, Facebook posts, school work and the years photos to compile milestones and stories.  You'll be surprised how much information you can get from school report cards, random Facebook posts and even phone videos!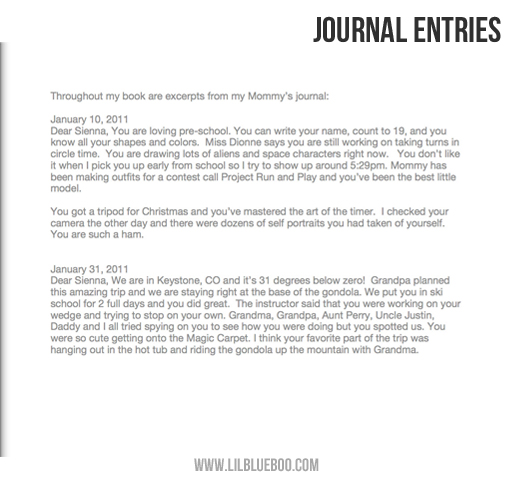 Photo Spreads:
I load in page after page of favorite photos.  For example, this particular year I participated in Project Run and Play and it required me to create a new themed outfit each week for Boo. I ended up with some fun photos of her: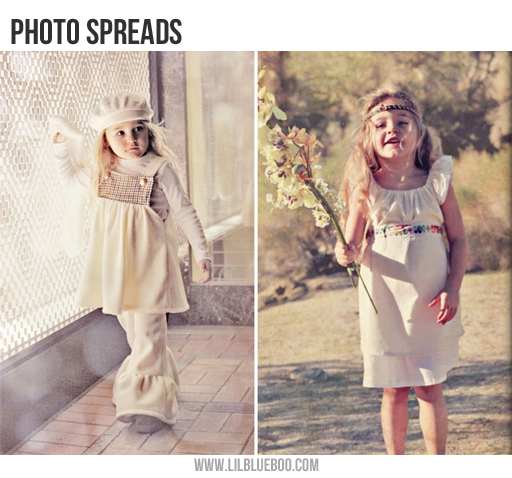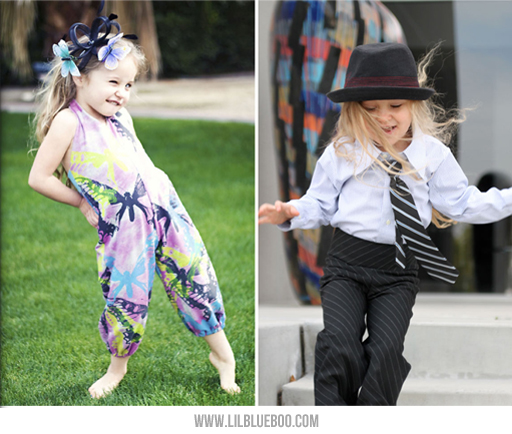 Family Trip Highlights:
I always include a page or two on trips we took. If it was a long trip I'll include more pages and vice versa. I always make sure there are family members in every photo.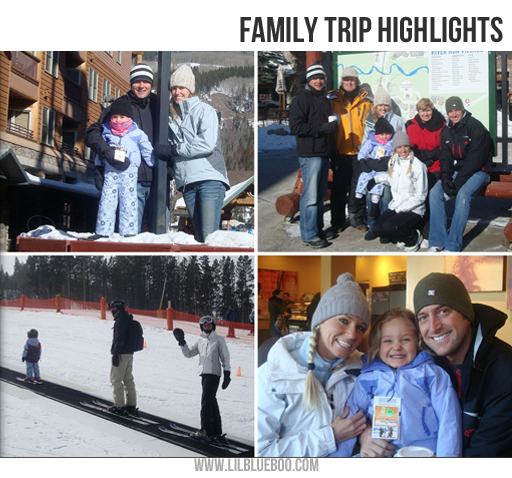 Funny Quote Collections:
I included funny quotes and conversations from throughout the year. A good way to track these is to just post them on Facebook…..then you can find them later!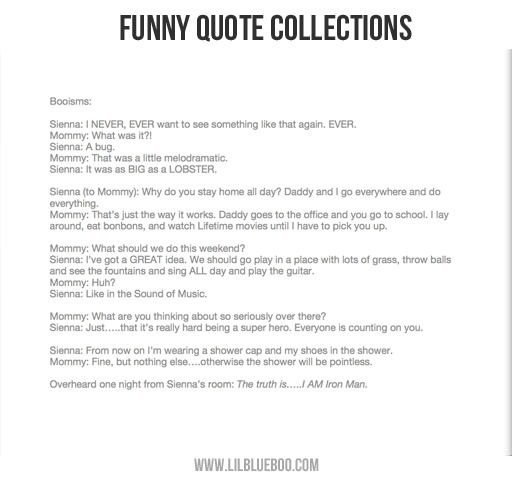 Project and Process:
If Boo worked on a big project she's really proud of I'll show a project progression.  The process is the best part!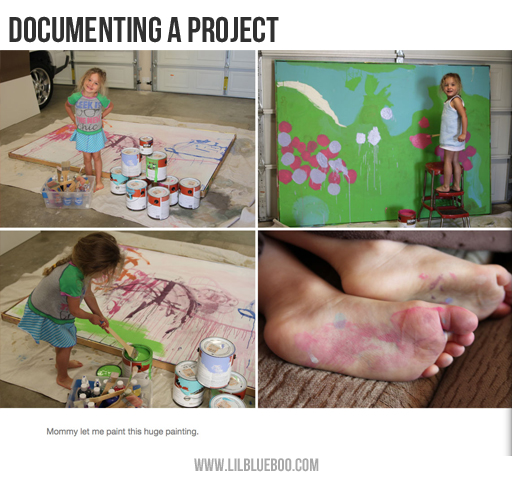 Hilarious Drawing Descriptions:
Sometimes the titles of Boo's artwork are the best part.  Here she drew: Monsters that Eat Good People and an Alien Snowman: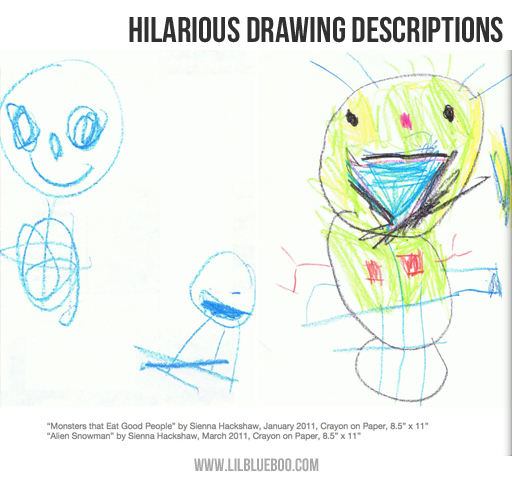 Instagram Photo Collages:
I have so many Instagram photos and they aren't always the easiest to load into the photo book templates. Some I cropped and put in their own pages but I made about 6 or 7 pages in this book of just photo collages (1 or 2 months at a time). I made the collages in Adobe Photoshop Elements and then loaded the collage into the photo book as a single image: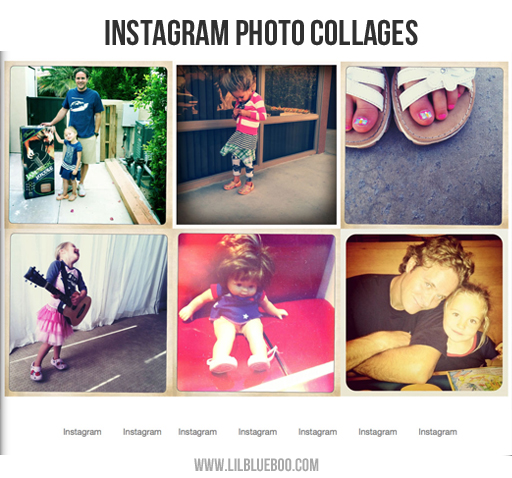 Handwriting Comparisons:
I love how Boo's handwriting can change so drastically over a few months at this age!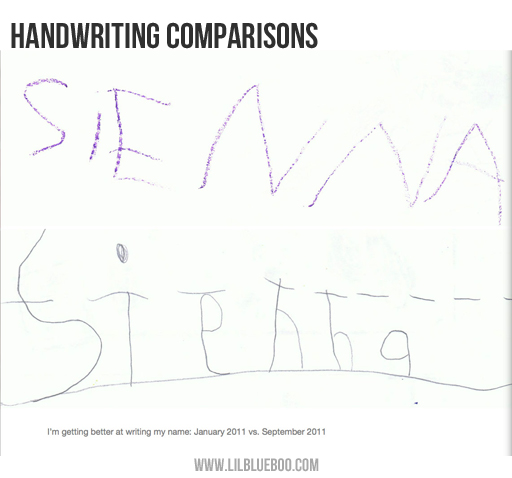 A Kid's View of a Trip:
When we go on a big sightseeing trip I give Boo her own little camera and have her document the trip in her own way. Her photos of this San Francisco trip were better than mine!  I put them all into a collage just using the 16-photo page in iPhoto: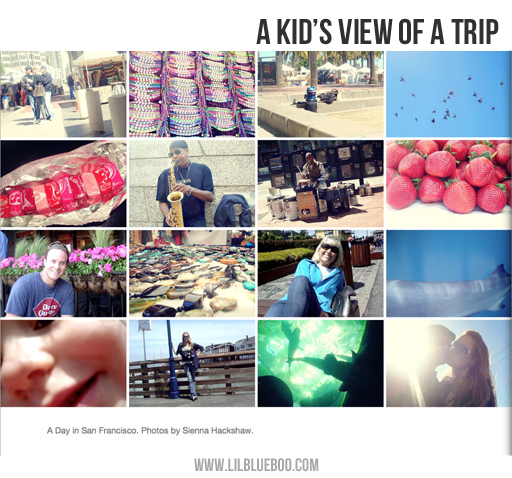 Family Portraits:
I included a few of Boo's drawings of Mr. LBB, me and even a family portrait she did: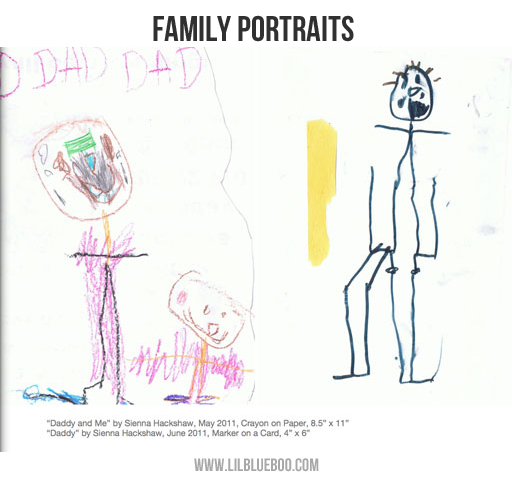 Holiday Outfits:
Of course you have to include special birthday and holiday photos!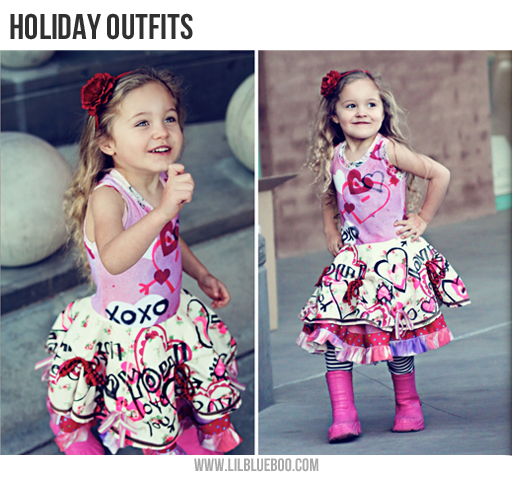 Friends and Class Photos:
I always include photos of her friends that year and who was in her class.  Even though they will change over time it's an important memory!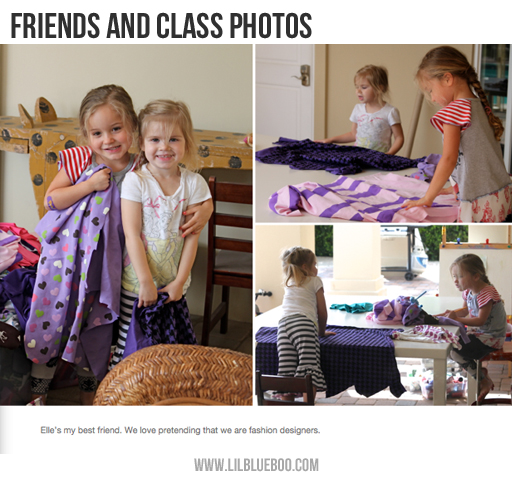 School Photo:
I always include the school photo!  Even if it's the cheesiest photo ever….they are so cute!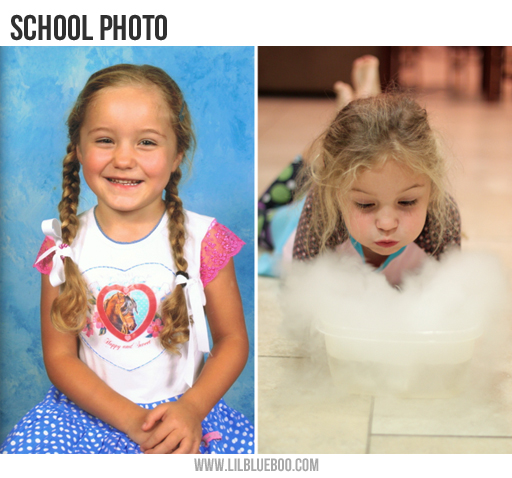 Family Photos:
Sometimes I'm reluctant to put in a photo….maybe because I look ill or un-showered?!  But….really….who the heck cares. My daughter doesn't want a book of photos just of her…..she wants her family in them.  I always make sure to include photos of her grandparents, Mr. LBB and I and even the dog.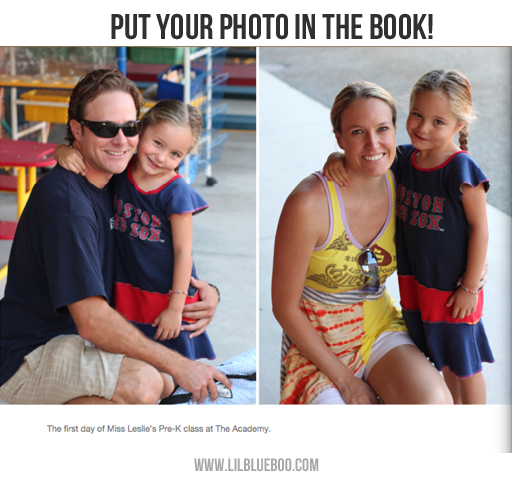 Full Page Photos:
Favorite photos get a full page spread. Each page adds about $1.30 to the cost….that's less than a cup of coffee….so how can I justify not including it?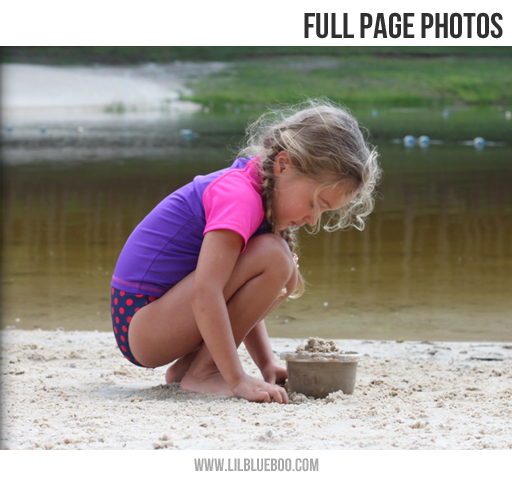 Milestones:
Big milestones always need a big photo spread….like stripes on a karate belt or riding a bike for the first time.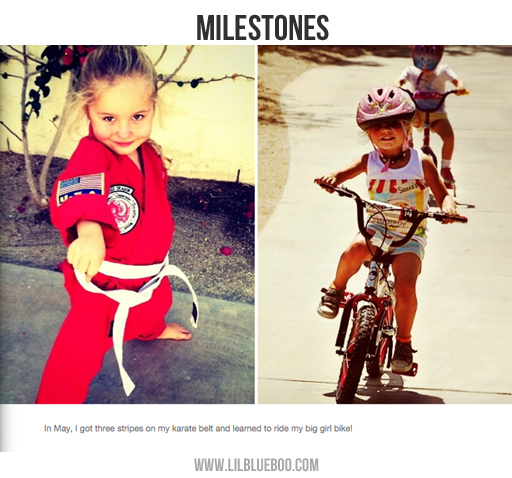 The mixture of different elements and images makes for an interesting book and one that tells a story: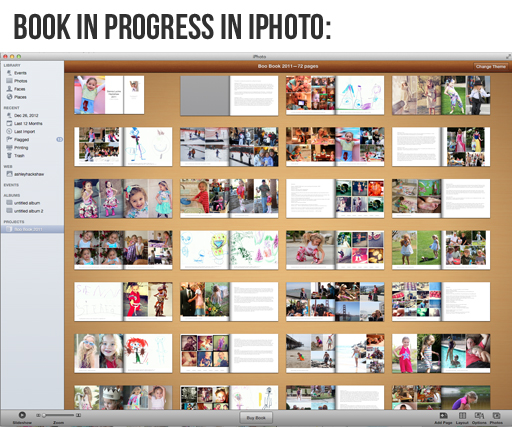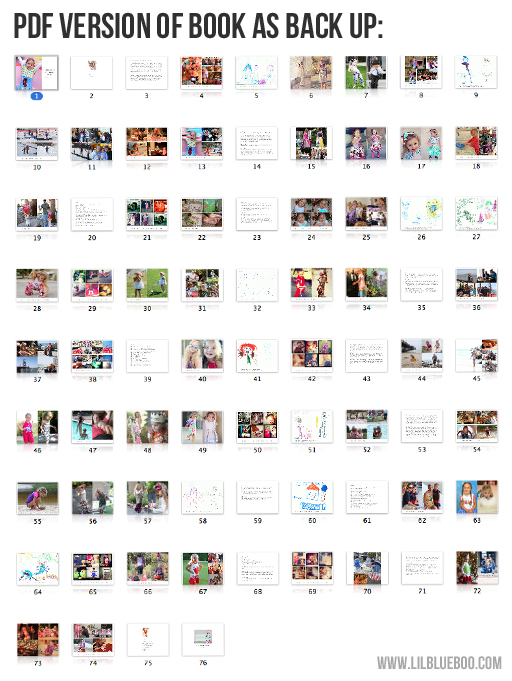 A funny "About" section:
I'd love any other ideas! Leave them in the comments to share!
Overwhelmed? Check out this post on organizing and printing years worth of photos…..it's all about pacing yourself! Promise!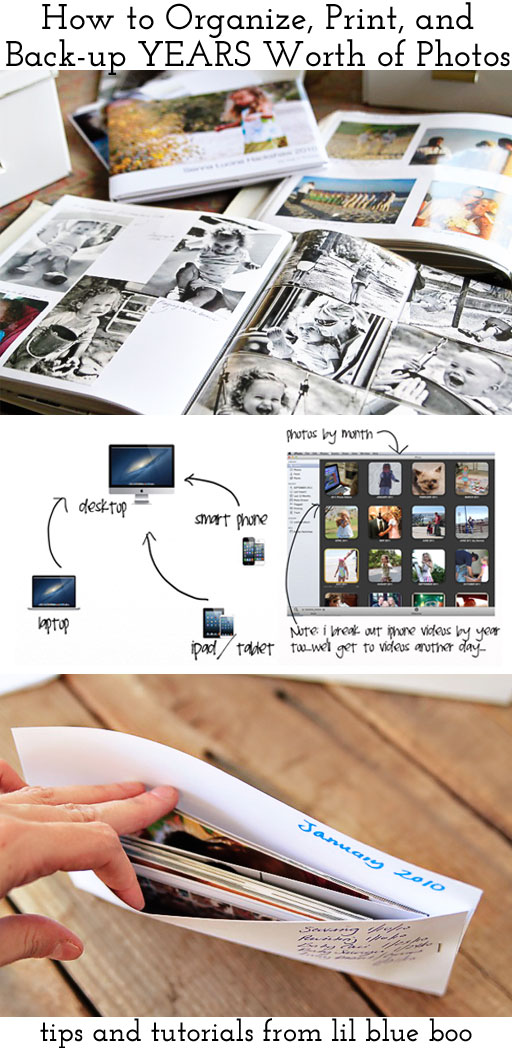 For more on organizing and preserving family memories click the image below: