Most of our girls have started laying eggs and it's pretty exciting. Since we have all bantam breeds (you can meet them all here) their eggs are about a 1/3 the size of the eggs you'd find in the grocery store. It's a good thing we are going to have eleven chickens because it takes about eleven eggs to make an omelet! Tiny bantam eggs vs. an ostrich egg: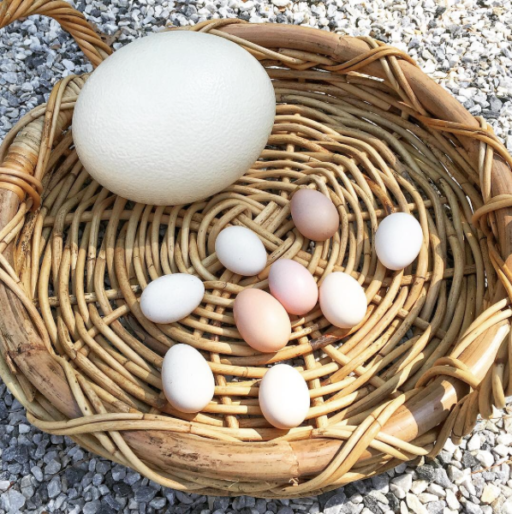 A few of our hens actually do lay in the nesting boxes, like M-Lo: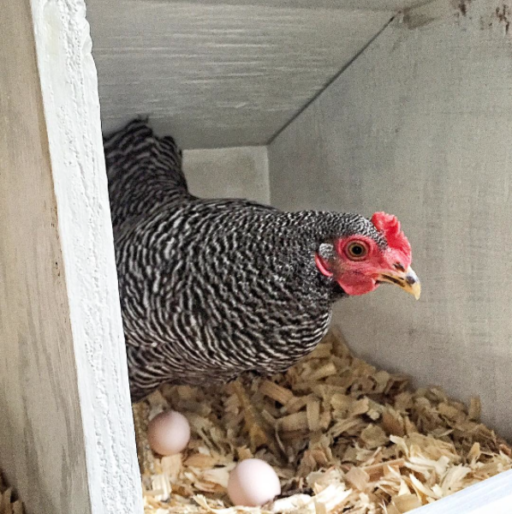 But then there's Plump…who only likes to lay eggs in flower pots or my window boxes. Plump also squawks at the top of her lungs just to let us know she's going to lay an egg. Henrietta runs around underneath the window box and squawks right back at her: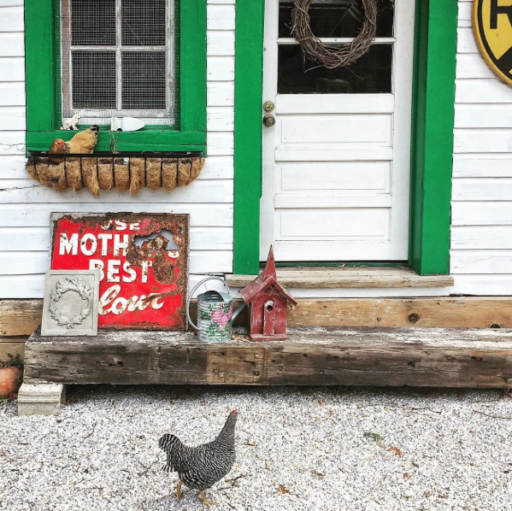 Foshizzle likes to lay her eggs in our pet cemetery, which is her favorite spot to spend most of the day. She weaves in and out of the little statues and I often find her chatting with St. Francis. When she lays an egg it's always behind his back…she's very modest.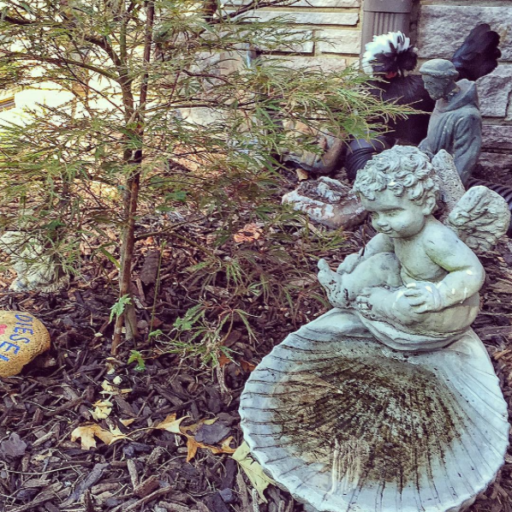 When Foshizzle isn't keeping watch over Diesel's grave (or laying eggs on it), she likes to wander over to the baby chicks where she just sits and stares at them. I can't tell if she wants to mother them or eat them: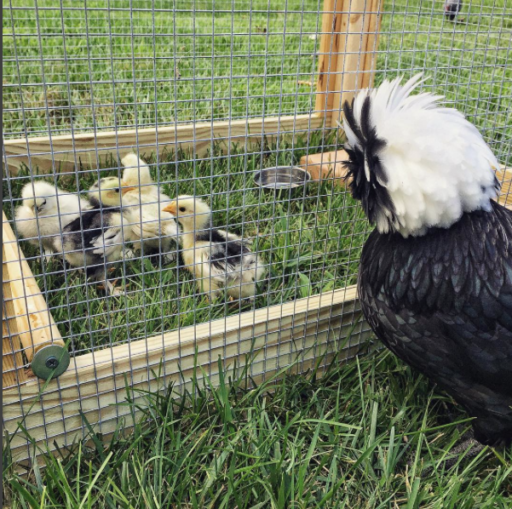 Henrietta lays her eggs underneath the train depot, right in the center where they can't possibly be reached without crossing through spider webs and mud dauber nests. Her eggs will stay right there for now, unless someone wants to crawl under there and get some free eggs: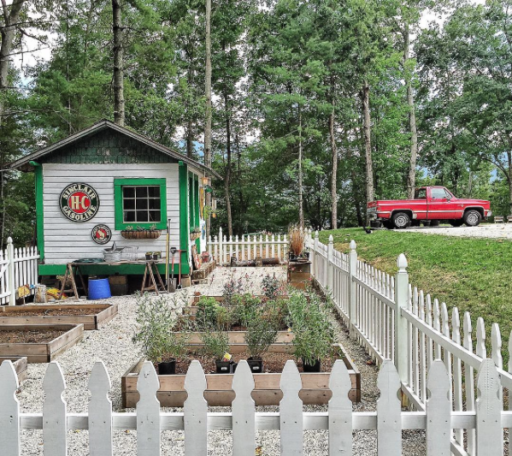 We usually find all the eggs each day, but sometimes we are completely surprised. Brett was weed eating and found an egg in the long grass last week. Another day he found an egg on his work bench in the garage. It's like a year long Easter egg hunt! I find so much joy in our little chicken family. I spend most mornings just watching their little antics, and I think they spend most morning watching me back.  I recently went out of town and when I came back they were just as excited to see me as I was to see them. I love this little video of them coming when I called them:
They'll come running whenever we call them. They'll follow me all over the yard, just to see what I'm up to. Curious little beings. And they especially love to have visitors who give them treats: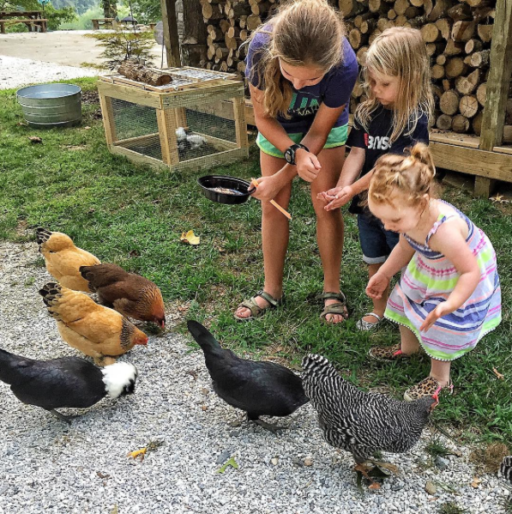 Oh, and we don't have a ostrich…although I wish we did. It would be amazing to own an ostrich. The ostrich egg was my grandmother's, she used to carve and decorate them into intricate little Faberge-inspired eggs.