I've been working on this painted barn quilt design for the large blank wall on the side of my store and finally finished it!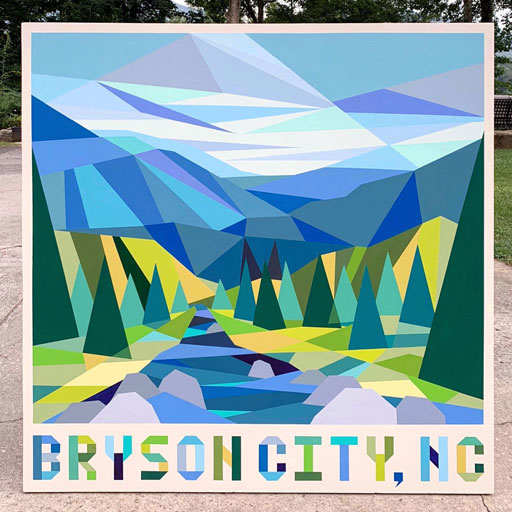 It's funny how some of my projects take place totally by accident. I had purchased a large piece of marine grade plywood for a barn quilt commission I did recently and I had a 4 foot section left over so I thought: I should make a mountain themed barn quilt. I had a "quilted" version of the large mural I did last year for the YMCA as a starting point:
To make the quilt base first I painted the marine-grade plywood on both sides and then added pressure-treated bracing to the back to keep it from warping over time: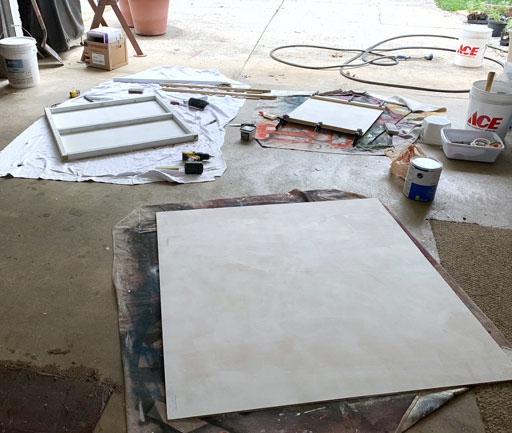 First I finished the commissioned barn quilt for my customer. They wanted cardinals with the seasons so here's what I designed and painted. I should mention here that the most important thing for a barn quilt is using paints that won't fade quickly, especially purples and reds which are most susceptible to fading first. I use high quality acrylics like DecoArt's Media Fluid Acrylics or Golden Fluid Acrylics (especially for my reds) mixed in with a few other brands: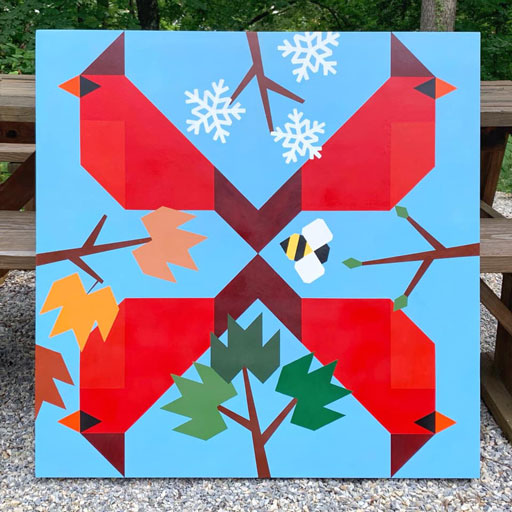 The main part of the mountain themed quilt I kind of made up as I went along, sketching it out with willow charcoal. The letters on the bottom I printed out, pieced together and transferred with Saral transfer paper: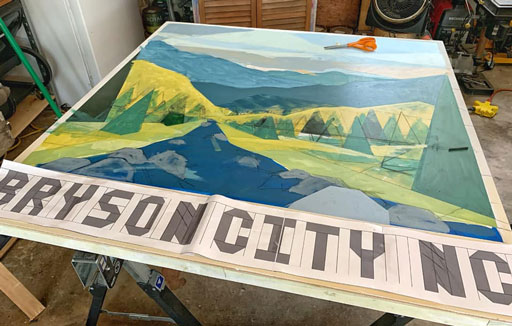 The design changed a little as I worked on it but it slowly came to life as I tapes off random triangles and squares and trapezoids: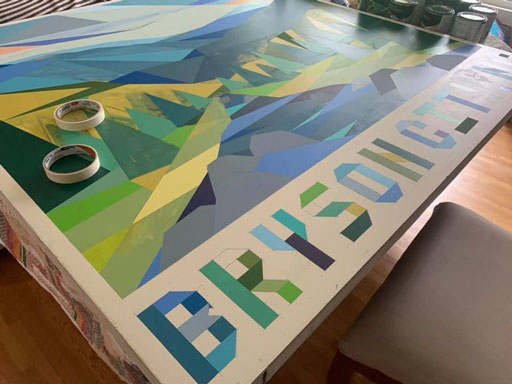 Another project I was working on simultaneously was the repainting of these rocking chairs: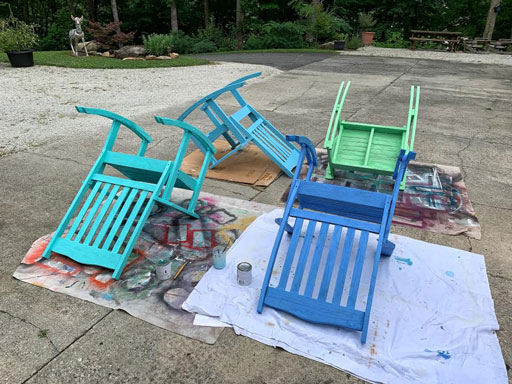 So you can see where the some of the color inspiration came from: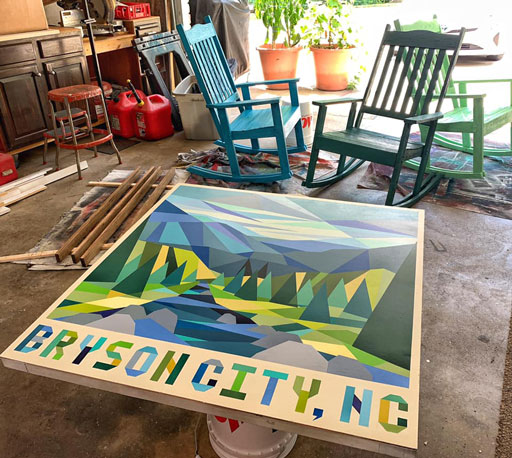 When the piece was completely finished I put about 4 coats of Modern Masters Exterior Clear Coat (in Satin). It's ultra clear and easy to apply: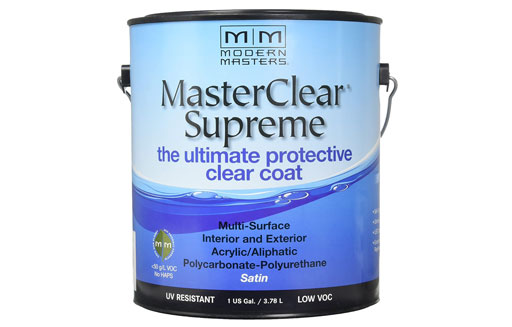 Jaime and Brett attached it to the building for me! If it was anyone else's barn quilt we would have hung it using some type of invisible cleat on the back but I told the to just drill straight in from the front and I'd just retouch it. It's not going anywhere anytime soon!: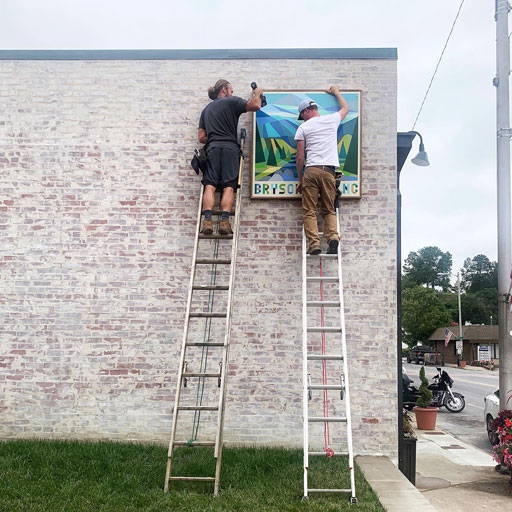 I really love how it turned out. I might make it into a print at some point….but for now Bryson City Outdoors is going to make it into their next sticker offering!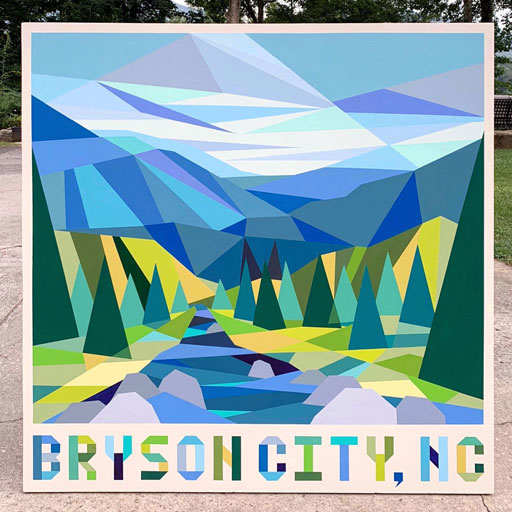 Here's another barn quilt design I did a while back for the Sixty-One Park Farmhouse: