I've talked about how much I love non-fiction and memoirs….I thought I'd start sharing what I've been reading. And recommendations are always welcomed!
Bittersweet by Shauna Niequist
Cold Tangerines by Shauna Niequist
A friend sent me these books by Shauna Niequist. I love every essay…..I felt like Shauna was writing down things that were in my head!  Both are beautiful collections of stories about spiritual life and navigating through this life…..
I've learned the hard way that change is one of God's greatest gifts, and most useful tools. Change can push us, pull us, rebuke and remake us. It can show us who we've become, in the worst ways, and also in the best ways. I've learned that it's not something to run away from, as though we could, and that in many cases, change is a function of God's graciousness, not life's cruelty. -Shauna Niequist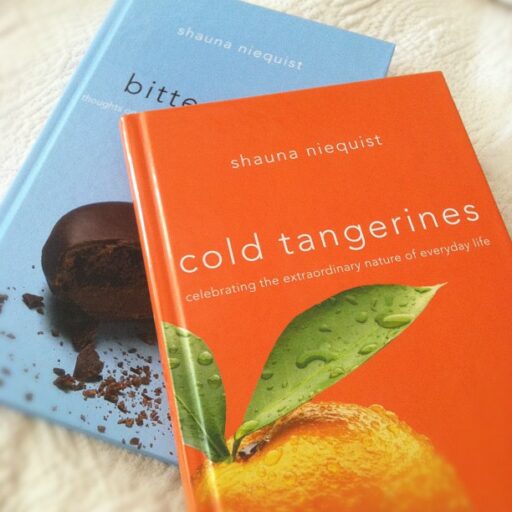 A cancer related book: Henrietta Lacks. Two nights ago I bought this book: The Immortal Life of Henrietta Lacks ….and I haven't stopped reading since. Good think because one of the drugs I get as a pre-med with my chemotherapy is Decadron…..it helps with nausea but it also has a side effect of insomnia. I've been wired for 2 days straight!  I've learned more about the science of cancer through just a few pages than I would have ever actually absorbed from another source: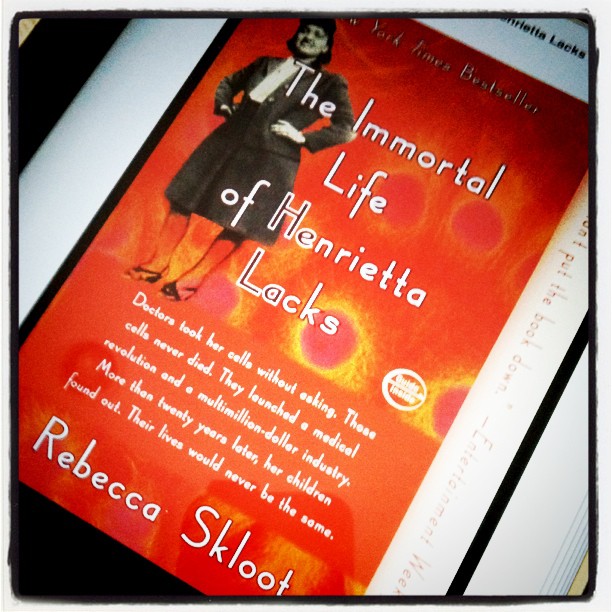 From Amazon: "Her name was Henrietta Lacks, but scientists know her as HeLa. She was a poor black tobacco farmer whose cells—taken without her knowledge in 1951—became one of the most important tools in medicine, vital for developing the polio vaccine, cloning, gene mapping, and more. Henrietta's cells have been bought and sold by the billions, yet she remains virtually unknown, and her family can't afford health insurance. This phenomenal New York Times bestseller tells a riveting story of the collision between ethics, race, and medicine; of scientific discovery and faith healing; and of a daughter consumed with questions about the mother she never knew."