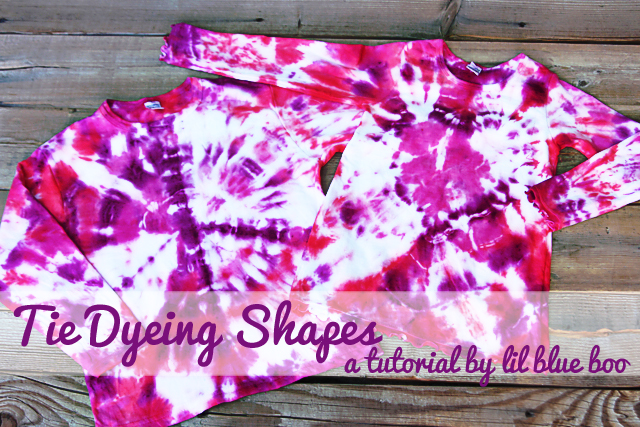 Ever wondered how to Tie Dye Shapes into t-shirts? Who doesn't love some bright tie dye? I made some easy outfits for Boo over the weekend with a few bright dye colors. I made one outfit with a peace sign and one outfit with a heart. You can find my peace sign tutorial here. There's a heart shaped tutorial here.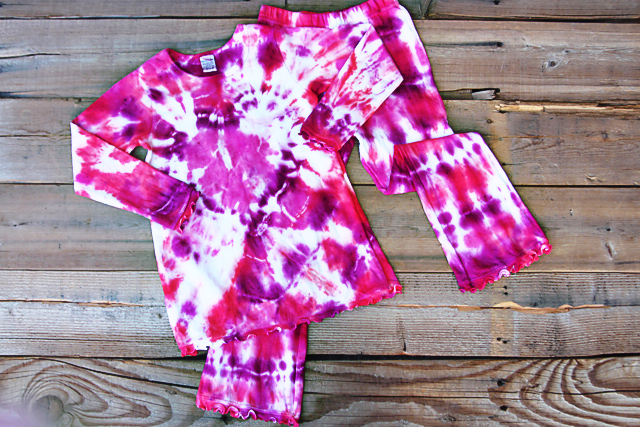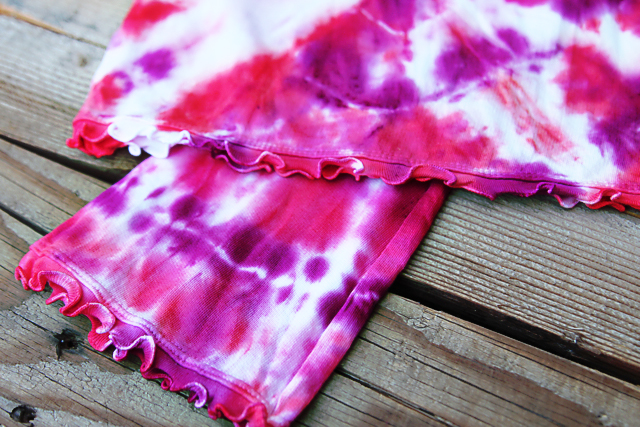 How to Tie Dye Shapes:
First I laid out a sheet of plastic with my clothing ready to dye. You'll want to protect the surface you are working on and the surrounding area. you'll also use the plastic to keep the clothing damp as the dye sets in: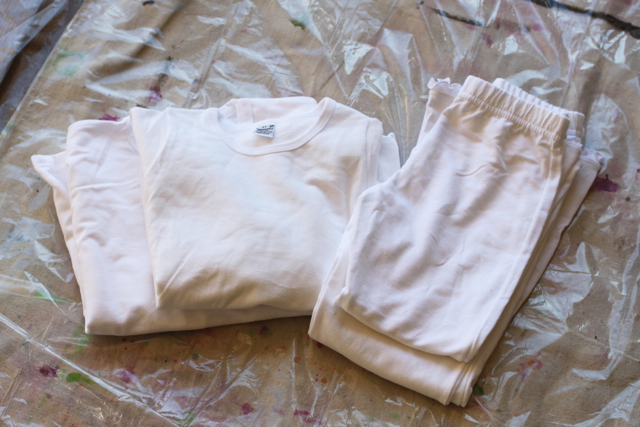 I soaked them in a bucket of water with some soda ash added. Once the clothing was thoroughly damp, I removed the items and wrung the clothing out so they wouldn't drip:
Here's my clothing all bunched up with rubber bands placed every few inches: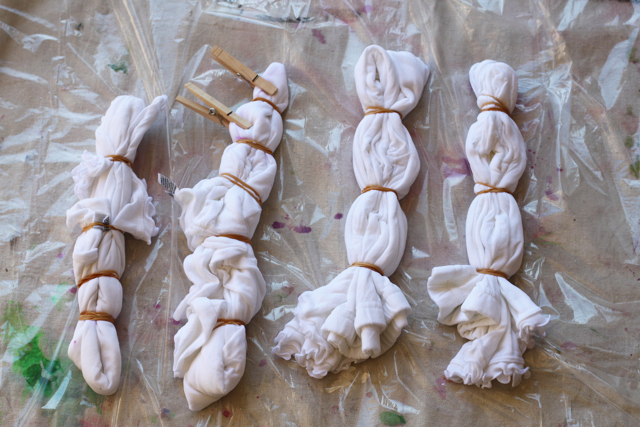 I added purple along the "heart" line making sure to soak it through (full tutorial here). I added it to the peace sign lines too just like in the peace sign tutorial.
I just tried to repeat the pattern of dye across all the clothing.
Here's how the clothing looks with pink and purple dye added: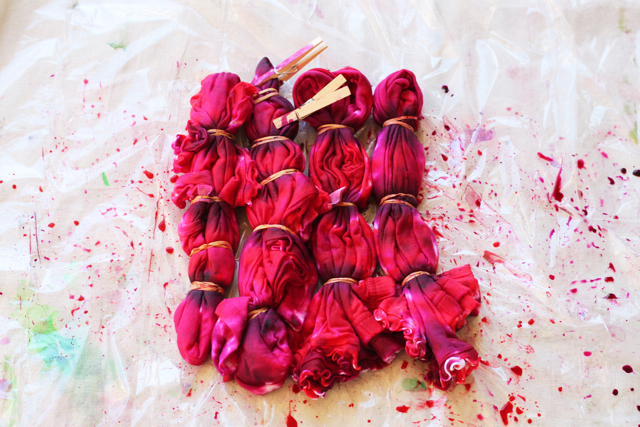 I carefully wrapped up the plastic cloth around the clothing and left it to sit overnight: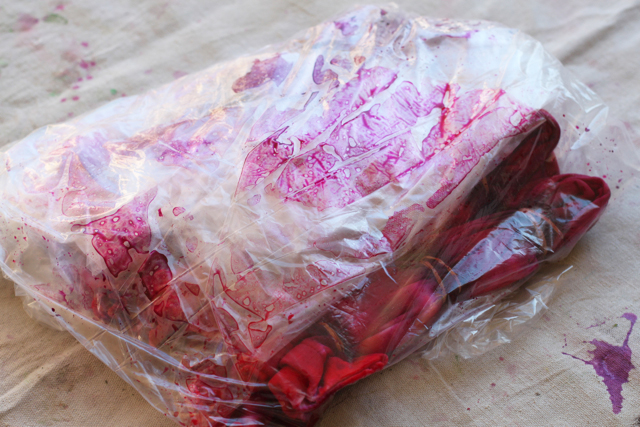 In the morning I cut off all my rubber bands and rinsed the clothing with cold water. But here's how my heart turned out:
And the peace sign!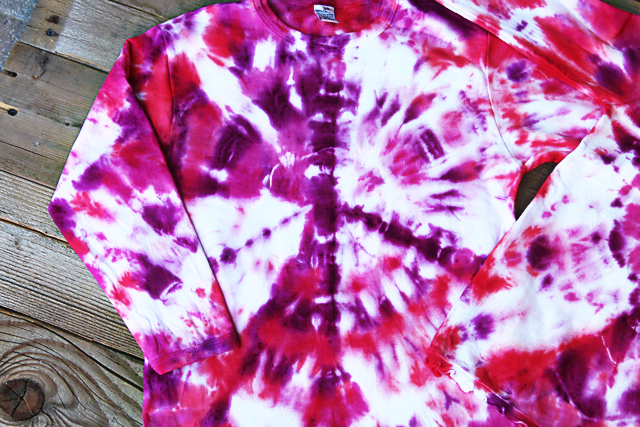 I made these two cute tie dyed outfits in about under an hour: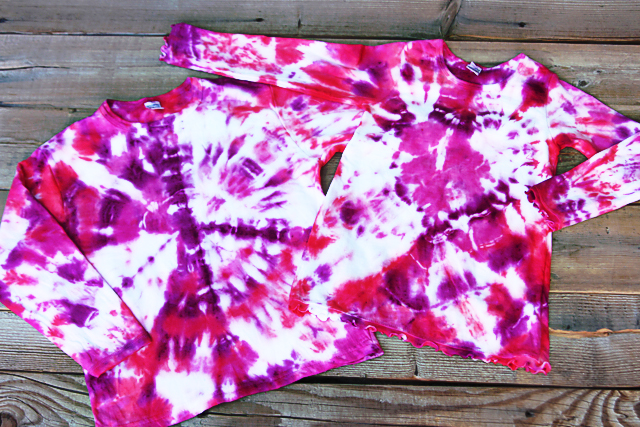 This is a great way to spruce up old t-shirts as well. Don't forget…you can even use them to make up cycled clothing. Make sure to check out my Etsy shop for all the up cycled PDF patterns I've created!