A while ago I shared a few things from my daily regimen that helped me while I was going through chemotherapy. You can find my whole list here. One of those items was Apple Cider Vinegar because it helps remove toxins and supports a healthy immune system, rich in enzymes and potassium.
Apple cider vinegar has so many uses, from cleaning to cooking to health. You can treat and relieve so many things with Apple Cider Vinegar. Here are just some of the uses…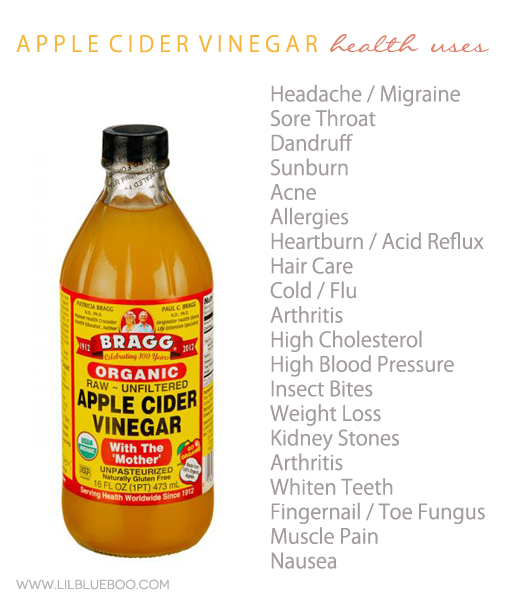 I use Bragg Apple Cider Vinegar.  I take it straight from a spoon, but you can also dilute it in water if you need to. I was getting a sore throat recently and I took a spoonful of vinegar every few hours and it disappeared quickly.  You can read their book Apple Cider Vinegar: Miracle Health System to learn more about the health benefits of Apple Cider Vinegar and how to use it.
*This post contains an affiliate link but all opinions are my own.