I'm so excited to launch a small trunk show line this coming spring for my tiny clothing line….but phew, SO much work. My biggest concern with branching out from my online store was that I had to come up with a way to better label my clothing so it meets FTC requirements. I don't like putting any type of tag in Lil Blue Boo clothing for comfort reasons (Boo is pretty sensitive to anything with tags)…..so I came up with an easy way to silk screen all the information using little handmade "mini" screens: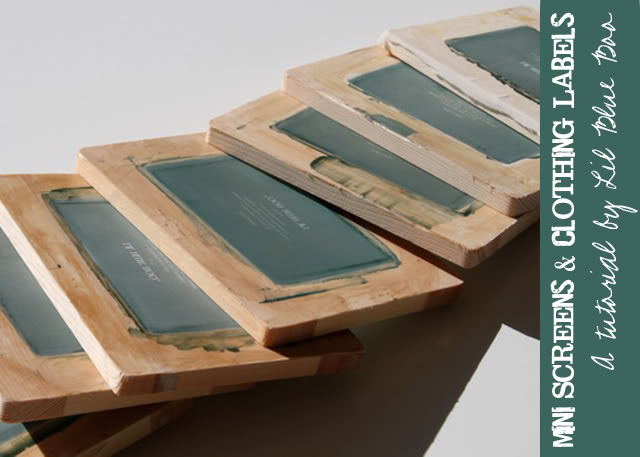 I found these little $1.00 wood photo frames at my local craft store and knew right away that they would make the perfect little screens. I purchased about 20 frames and I ordered a pack screen printing fabric sheets.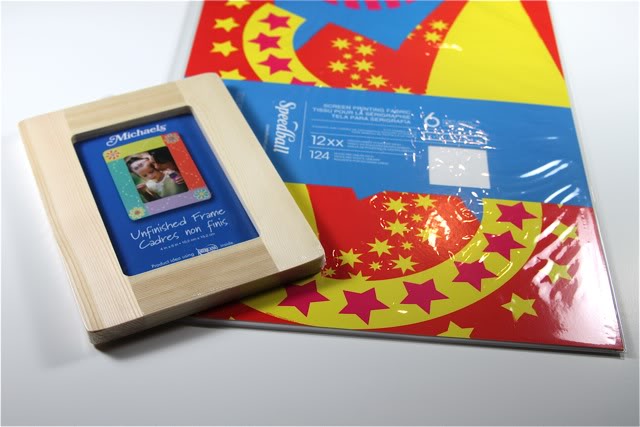 Step 1: I cut the screen printing fabric large enough that it would wrap just around the edges of the frame.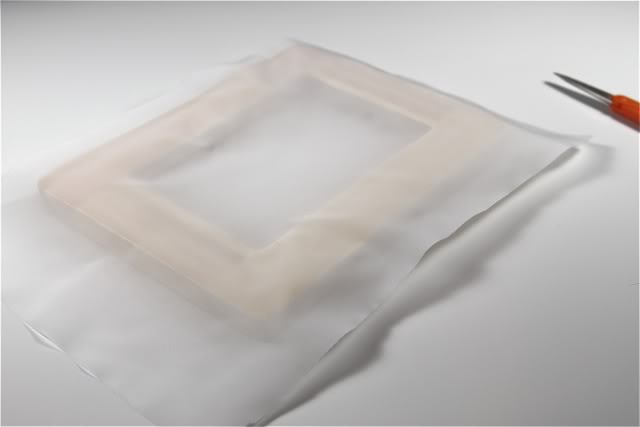 Step 2: I used binder clips to stretch the fabric as tight as I could across two sides of the screen.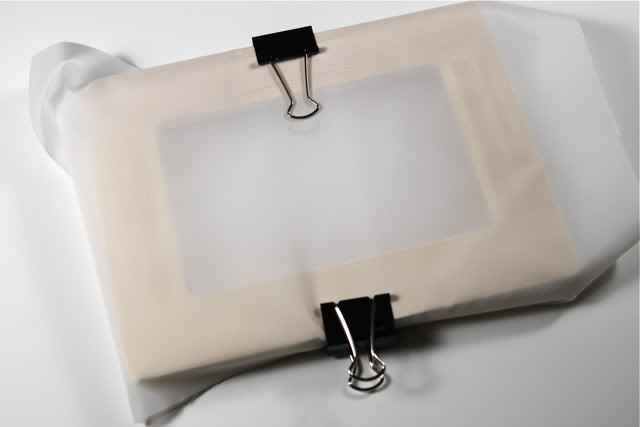 Then added 2 more clips on the other sides. It is important to work across and around the frame to get the fabric as tight as possible.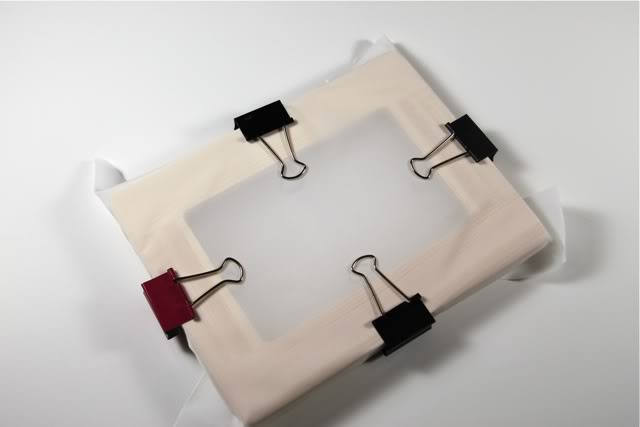 I stretched the opposite corner last to pull out every last bit of slack.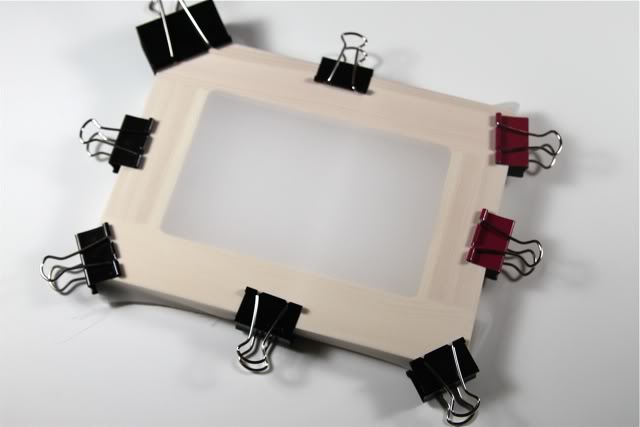 Step 3: Using waterproof wood glue……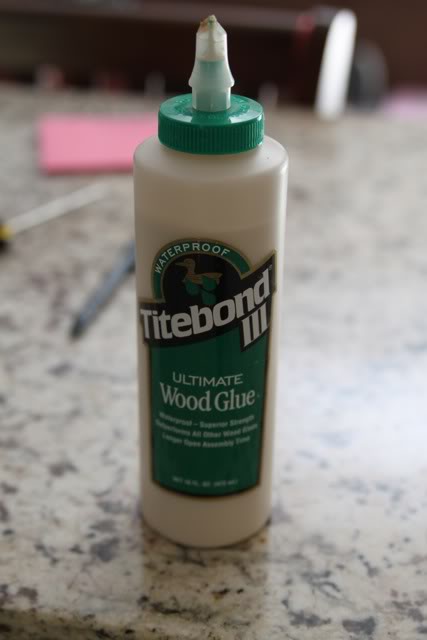 ……I used a brush to apply a thick layer of glue all the way around the wood screen, using pressure to work the glue through the fabric.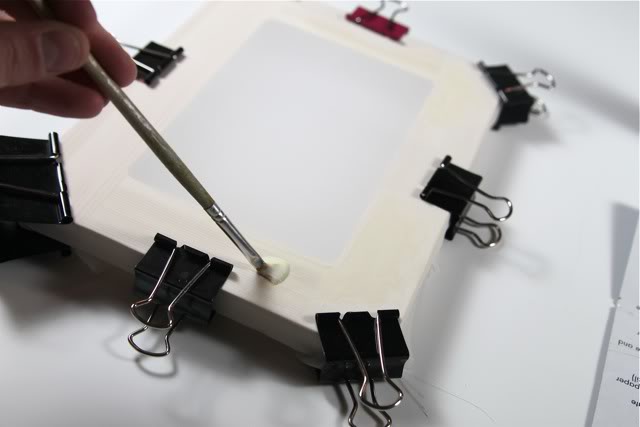 After the glue was COMPLETELY dry, I removed the clips and applied glue to the spaces where the clips had been and then once the glue was dry I trimmed all the excess fabric off using a razorblade.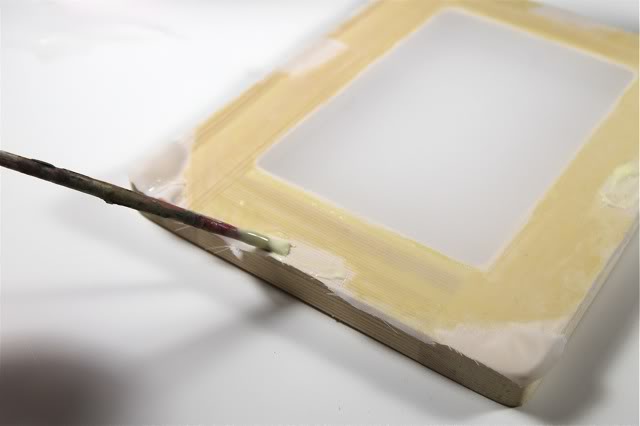 Step 4: I applied emulsion to each frame using a tiny squeegee (the one I am using is from the Yudu line).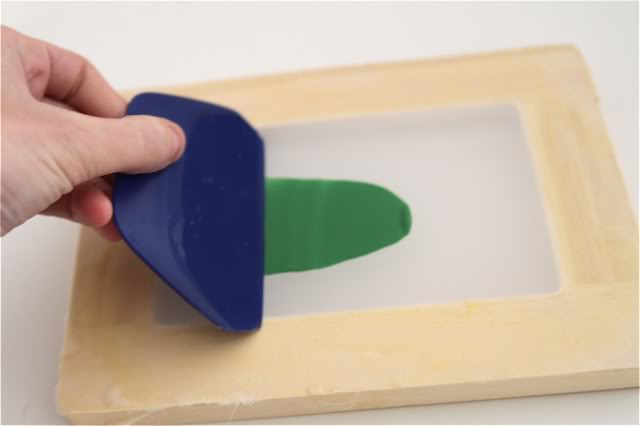 …and stuck push pins into the bottom for the screen to rest on as it dried in the dark.

NOTE: You can find my entire photo emulsion silk screening tutorial here for all the details of this process because I am kind of glossing over a few details: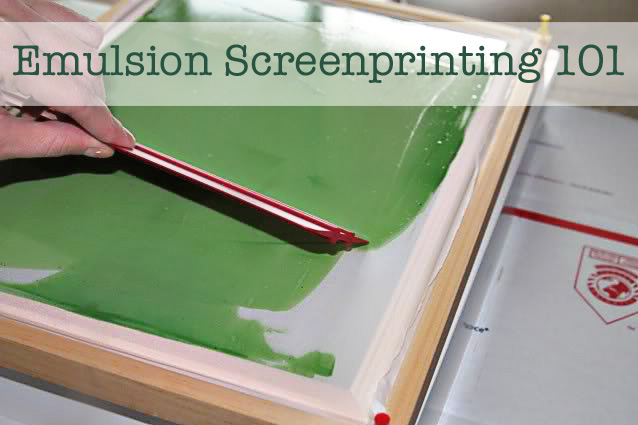 Step 5: I set up my registered trademark, sizes, and clothing information for each label and printed it onto transparency film: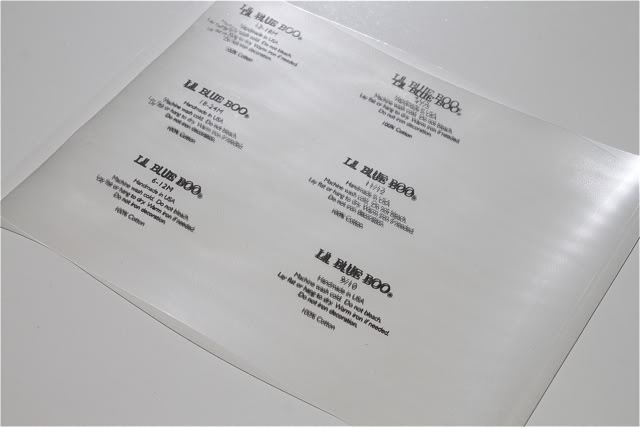 Each label was exposed onto a screen. I made one screen for every clothing size that I regularly produce: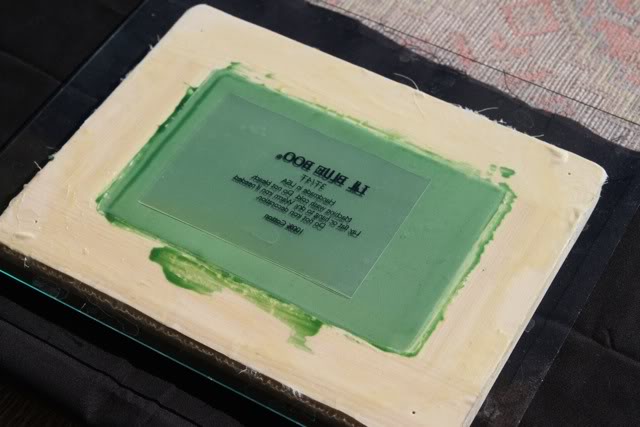 Washing out the emulsion after exposure: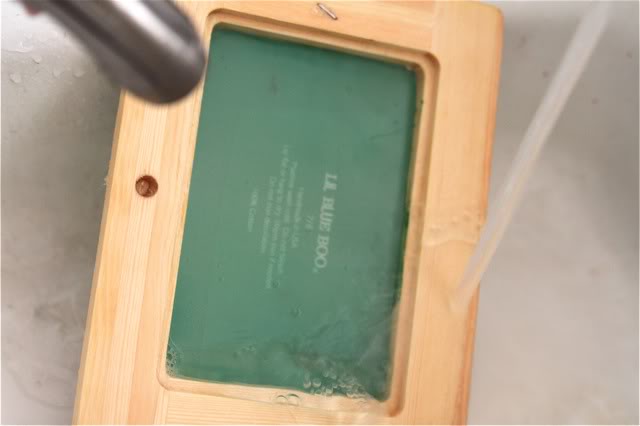 Now with a little ink and a tiny squeegee I can easily add my logo, size, Made in USA and all the care instructions to every piece of clothing!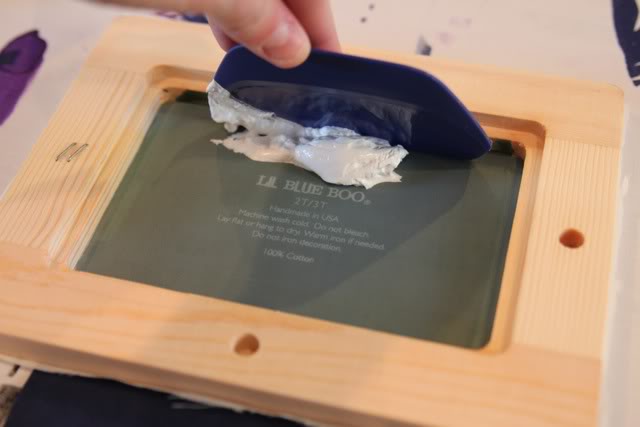 Very professional looking!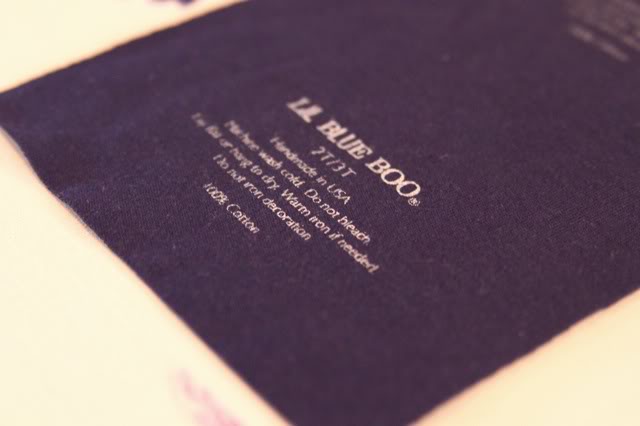 It might seem daunting to make so many screens, but if you do it in an assembly line manner it isn't as much work as you think. It took me one Nanny McPhee movie with Boo to stretch and glue all of these screens!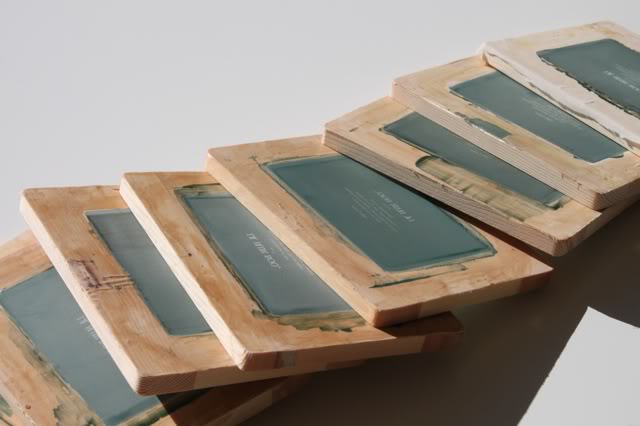 Total cost for 20 screens? $47