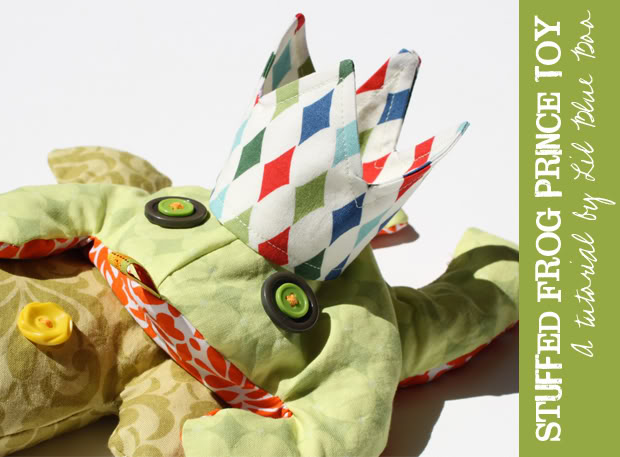 Do you remember my 25-pound frog? This frog turned out much better than that one.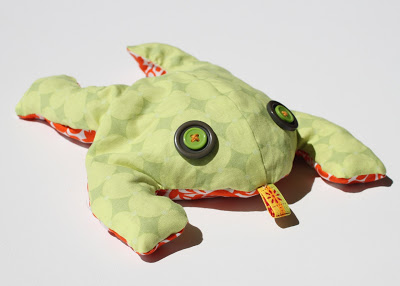 To make him I cut two top pieces, and one bottom piece (see my template at the bottom of the post).
I sewed the two top pieces together.
Added button eyes and pinned a ribbon tongue in place.
Then I placed the bottom piece on top of the top piece, right sides together and sewed all the way around using a 1/4″ seam….leaving a 2″ gap on the inside of one of the legs. I filled him with beans and then sewed him shut.
He looks better with a crown on! A cute little frog prince.
You can find the crown template at this link: Frog Prince Crown
Copyright © 2009 by Ashley Hackshaw/Lil Blue Boo. All rights reserved. This frog pattern is for personal and home use only.