I don't do a lot of scrapbooking (I am YEARS behind unfortunately…it is on my "list" to catch up)…..but I do LOVE those little paper punches. I use them to make freezer paper fabric stencils…my simple, inexpensive way to "screen-print" at home.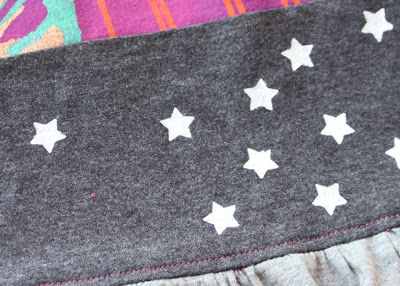 I punch out the shapes into a strip of freezer paper….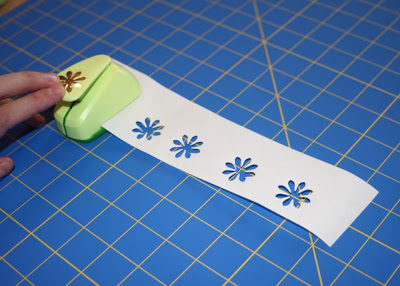 ….and sometimes use both the shape and the "negative" image left behind.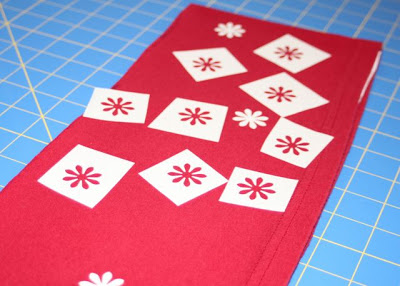 I used blue watered-down paint to make the red fabric look more purple and used the freezer paper punches to leave a random design behind…..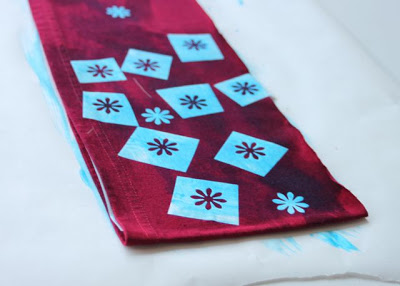 …….and the result was perfect for the "ruffle" I was about to sew.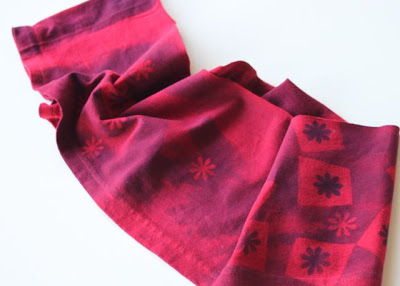 A star punch…..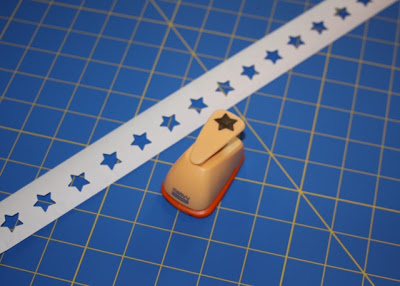 ….used to make a cluster of "floating" stars on a dress…..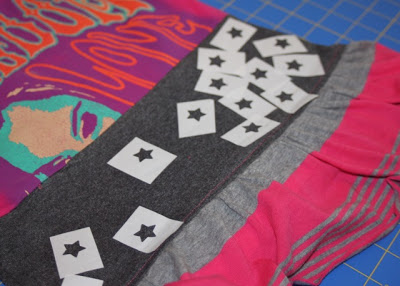 ……an easy spruce up to a dull grey t-shirt!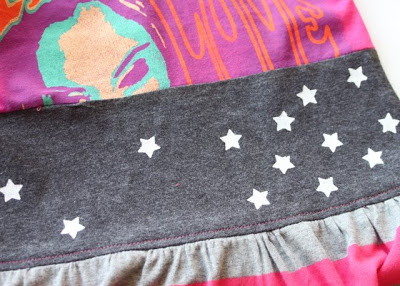 Just remember:
:: Put a layer of freezer paper in between your fabric layers so that paint doesn't bleed through to the other side.
:: Iron your dry paint layers to heat "set" them so they don't wash out!
Click here to see other freezer paper stenciling projects that I've done.