Another dress for the fall using 5 different t-shirts.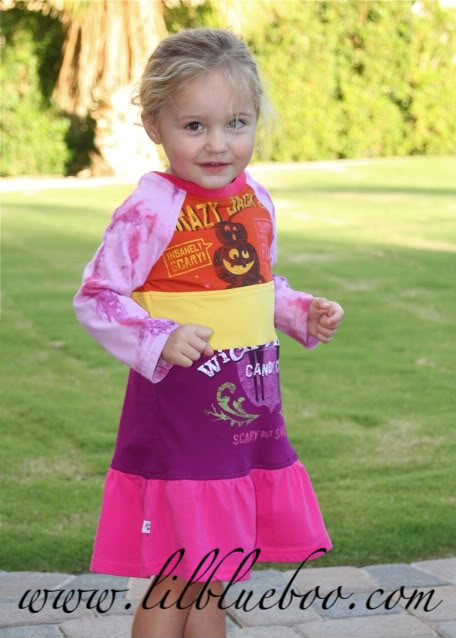 I bought Sienna (yes, storebought) the perfect black and white striped leggings to wear underneath. Now it just needs to cool off! It was only 101 degrees here today.
I'm sewing an identical one for my Etsy store except that the purple is at the top and orange is at the bottom….I'll finish it tonight. The plan was to offer someone their pick and Sienna would get the leftovers, but my iron was too hot and I smeared some of the text at the top of the dress! She'll never notice.
Halloween tees are SO much better than when we were growing up, right? I wouldn't have been caught dead in one until recent years…..