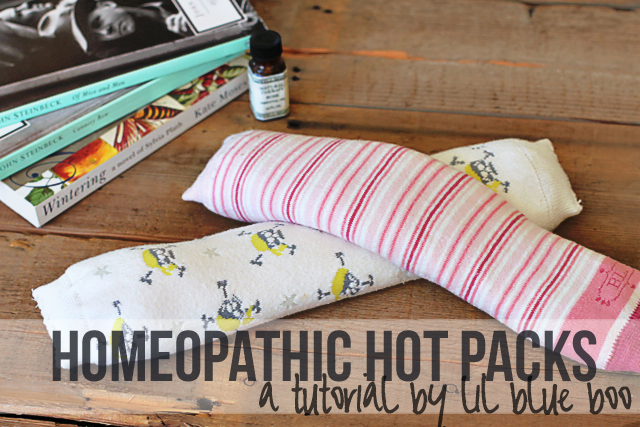 DIY Homeopathic Aromatherapy Hot Packs, these are great hot compresses that you just stick in the microwave for 60 seconds. So easy to make and you can be sure there aren't any scary chemicals inside. My mother and Boo are responsible for this tutorial….I just took the photos for them. It's the perfect use for those cute baby legwarmers your kiddo might have grown out of.  Make some as gifts to add to a basket of bath products! They've been great for when my leg hurts!
All you need is white rice (or buckwheat if you prefer), long socks or baby leg warmers. needle and thread, and some essential oils: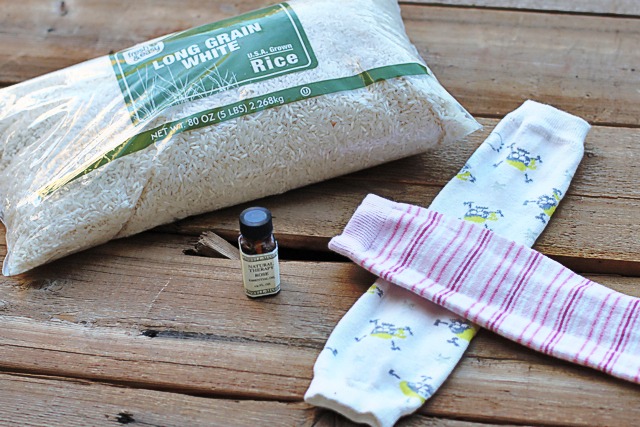 If you are using long socks you can cut the foot off or just skip this step. With the baby legwarmers, Boo sewed one end shut: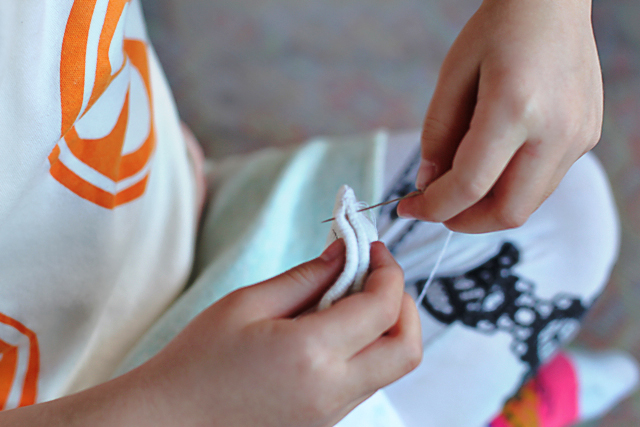 It's such an easy sewing project a 4-year-old can do it: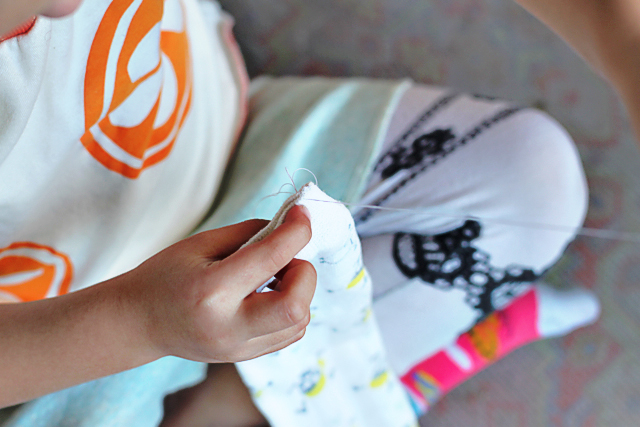 Here's the closed end: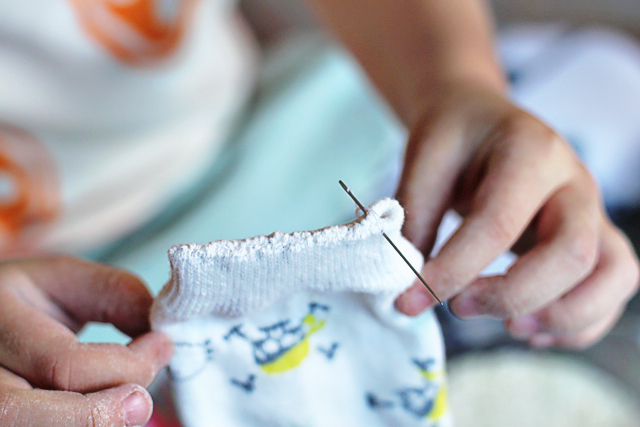 Fill a measuring cup with white rice: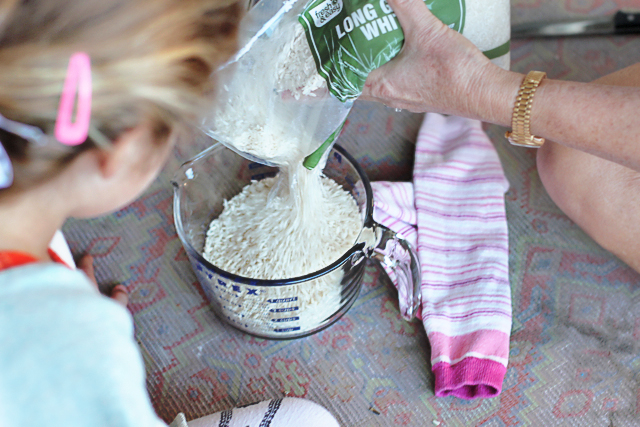 Fill the sock or legwarmer to the top with rice: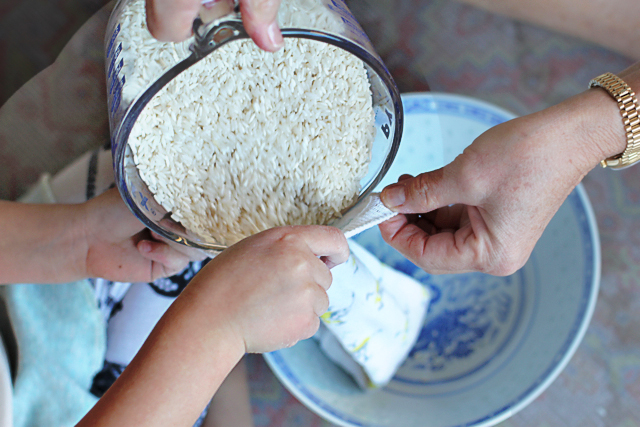 If you want to use essential oils, make sure you use pure, therapeutic-grade oils. Not only do they smell amazing but they have many medicinal and therapeutic benefits. Just add a few drops to the rice as you go….it will spread through the rice after you close the sock. We used rose oil in our because it smells so good but you can add any oil you like (I purchase my oils these days from Young Living and recommend starting with a starter kit because you get the diffuser!)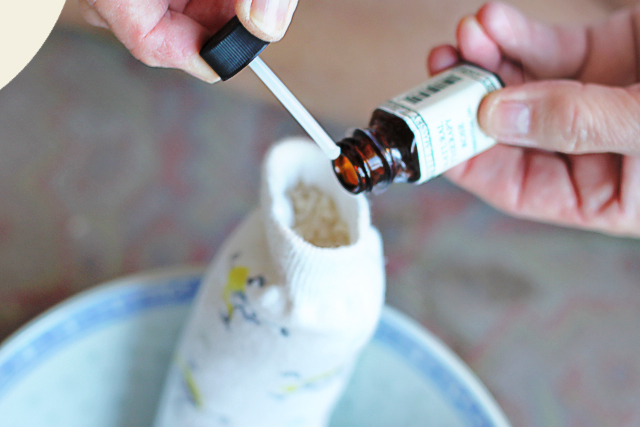 Sew up the other end of the sock or legwarmer so the rice is completely enclosed. Finished hot packs!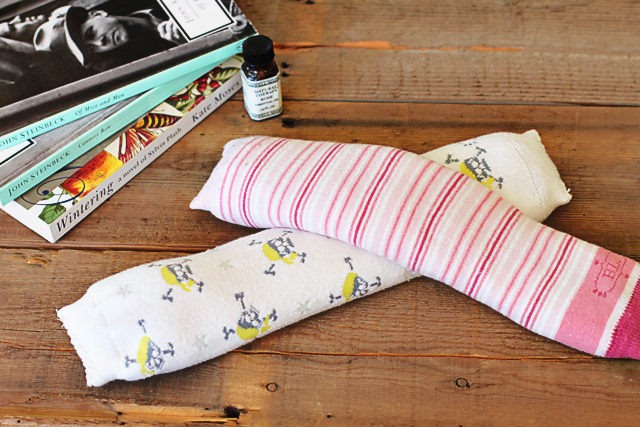 To heat the hot pack just put in the microwave for about a minute. You'll be surprised at how long it stays hot! Put it on your shoulders, or under your back as you rest to relieve aches and pains!