Lisa here! One of the perks of being Ashley's right hand gal? Attending conferences and special events. I LOVE them! When I couldn't attend Snap in Utah this year because of a conflicting event I cried like a baby. Seriously, I did. I love meeting new people, listening to inspirational and informative speakers, oh and the swag, so much awesome swag. My favorite part? Why listening to Ashley speak of course! I feel like I'm hearing her for the first time, every time. I cried during her presentation at Elevate. It was very moving.
I usually have my camera on me throughout the day. Yes, it's a little paparazzi like, but I don't care. Ashley will give me these looks like, "Are you seriously taking a picture of me doing this?" Ok, she is probably right, I can see how it would get annoying, but look at this picture! Very Kate Middleton-esque, greeting a blog reader.
(Editor's note: Really?! Kate Middleton? Maybe Kate's awkward older sister that they've never told anyone about.  I want to make sure the readers can sense your sarcasm here Lisa……)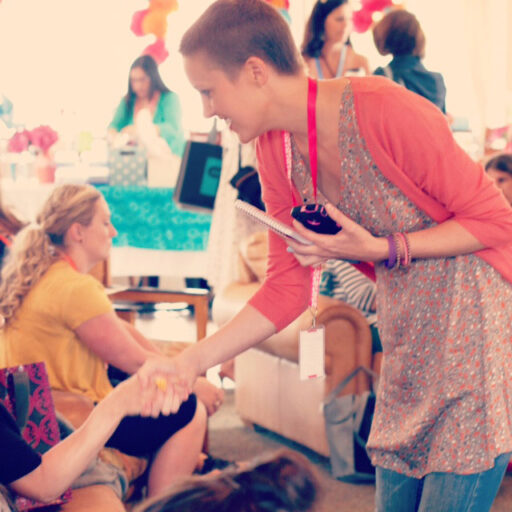 Back to Ashley's presentation. It rocked. Oh and I'm not just saying that. I hope many of you get the opportunity to hear her speak one day. It really is a treat, and you walk away feeling inspired, encouraged and motivated.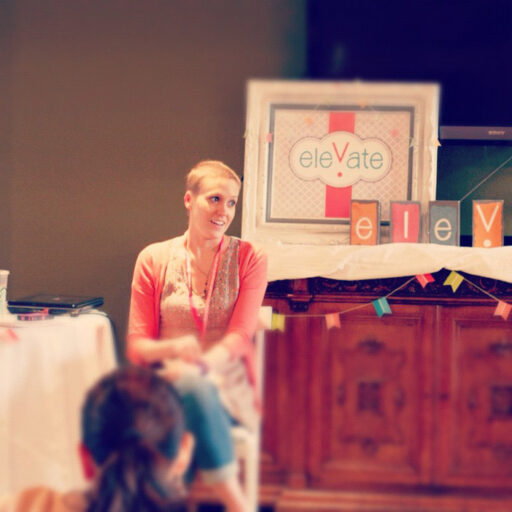 She told a story about pre-k graduation. I will let her go more in depth about the story here on the blog, if she chooses to. As we sat in the pews watching our girls get their pre-k diplomas, it was hard not to picture what that day would have been like if Ashley's journey had taken a different turn. I know we shouldn't think so much about the what ifs but it's kinda hard not to sometimes. This could have been a very different photo. I'm thankful Ashley was there, looking beautiful and healthy! I'm also thankful these antsy girls who only had cake on their mind (Ashley included) gave me this photo op.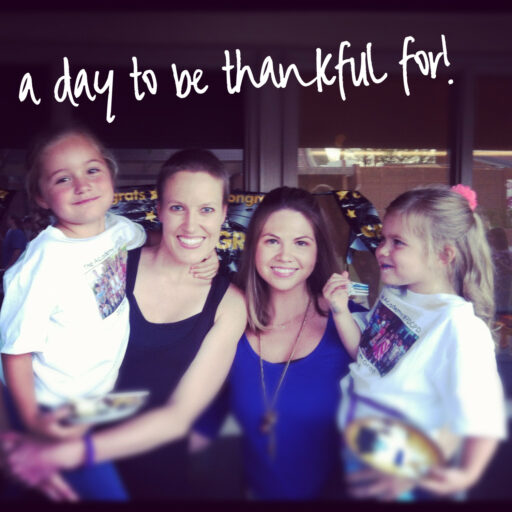 Elevate was so much fun. Although, I actually got a little case of anxiety when Summer and Jen explained that we would be doing a craft project and making wood signs with vinyl. Arts and crafts are not my thing. I paint like a 2 year old.  I didn't want people to see how badly I suck. I would rather they just assumed I was a DIY genius because I work for Ashley.  We both chose to make the Choose Joy signs. The technique used to make these is similar to the one used in the Subway Art tutorial. Obviously, I didn't listen to the instructions or read Ashley's tutorial, lol!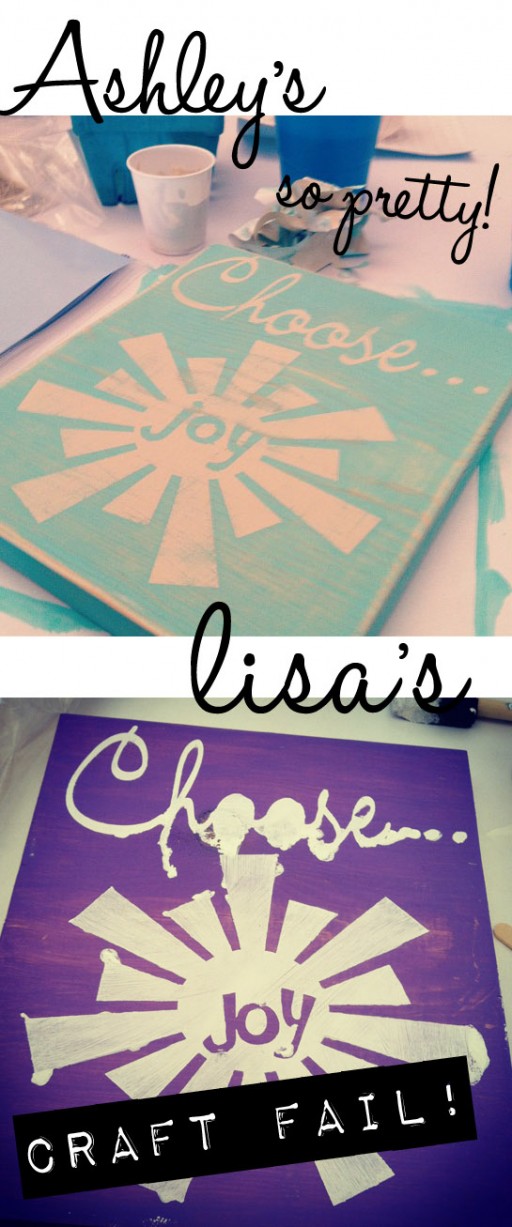 Ashley even used sandpaper to give her sign a more vintage feel…show off.
(Editor's Note: Ok, Ashley here. Lisa I think it's awesome…..if maybe a 5 year old did it?  Just kidding, vinyl stencils can be deceiving….you think they are working when they really aren't. I'm proud of you for participating! Wait, you don't read my tutorials?)

The one celeb I was dying to meet – sweet baby "Cookie" of Whippy Cake! She and I chatted about accessories. She taught me all about #armcandy and how to accessorize. Yes, Cookie knows all about hash tags. I sent a text to my mom with this pic and told her I was getting my baby fix on at the conference. She texted back, "Can we keep her?" No mom. Becki, watch out for a crazy baby lovin' grandma named Cathy in cute heels 😉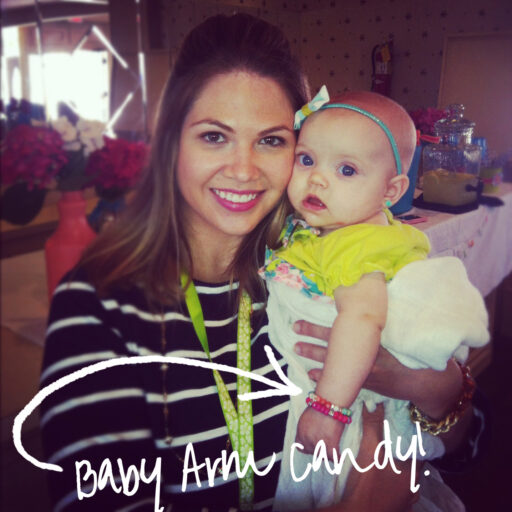 All in all, it was a fabulous day shared with fabulous people!
Hugs,
Lisa