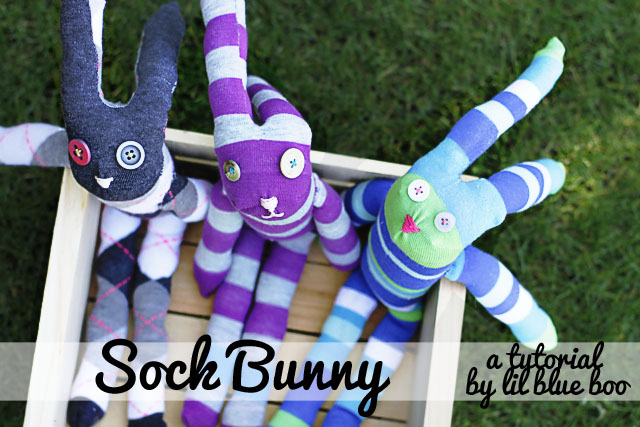 Move over sock monkey! These little sock bunnies are so easy and cute!  All you need is some nice knee high socks and some simple sewing supplies. I sewed mine on a machine but they can be easily hand stitched too!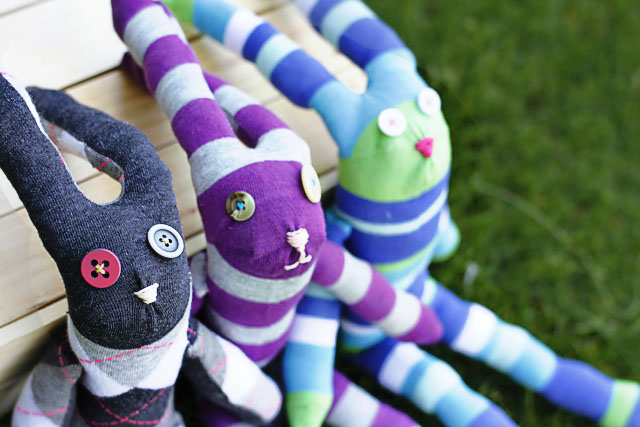 So cute as a gift or to stuff an Easter basket!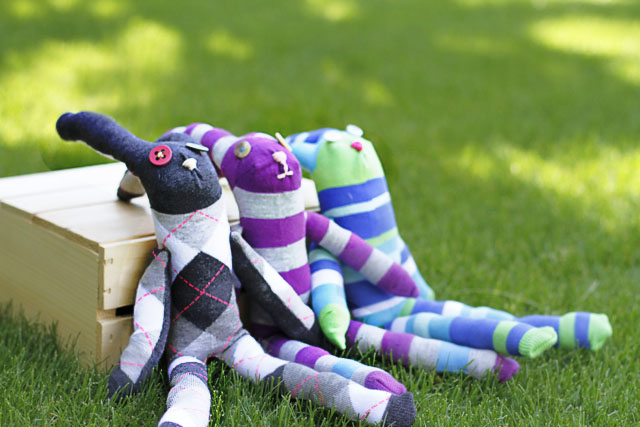 Boo will be so excited to see these in her basket: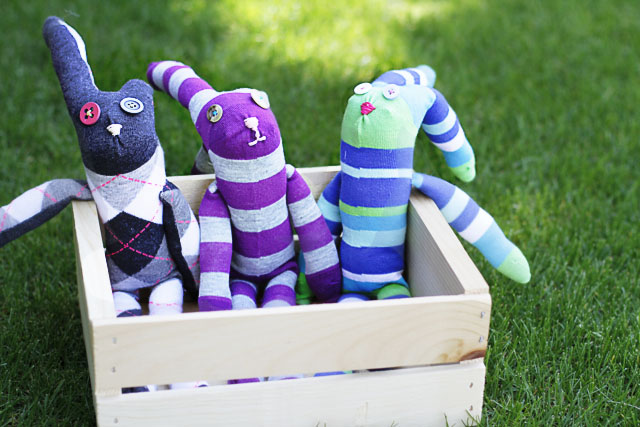 If you are making them for a child under the age of 3, just stitch eyes on instead of using buttons so that there won't be a choking hazard.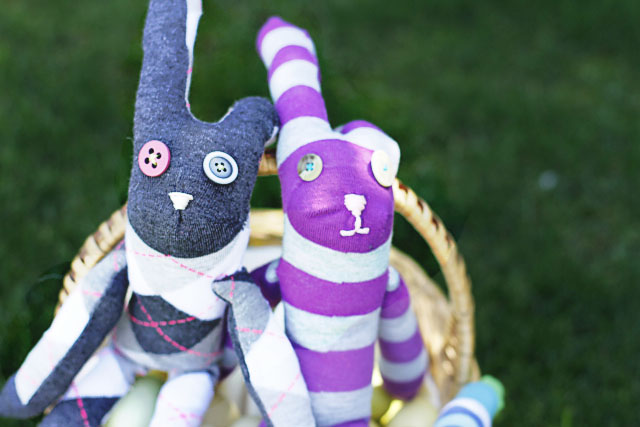 I bought these cute knee high socks at Target for $2.50 a piece. They have a large selection of bright vibrant colors.
Step 1: Cut the foot of one of the socks right down the middle, but don't cut all the way to the heel. The heel will become the face of the bunny and you want to leave about an inch before the face: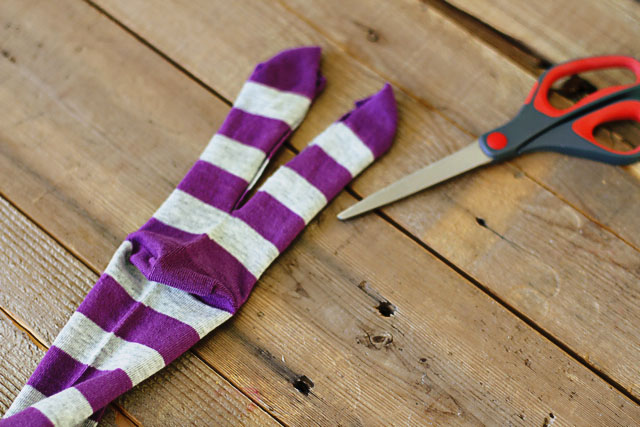 Step 2: Cut the other side of the sock down the middle as shown. These will be the legs of the bunny.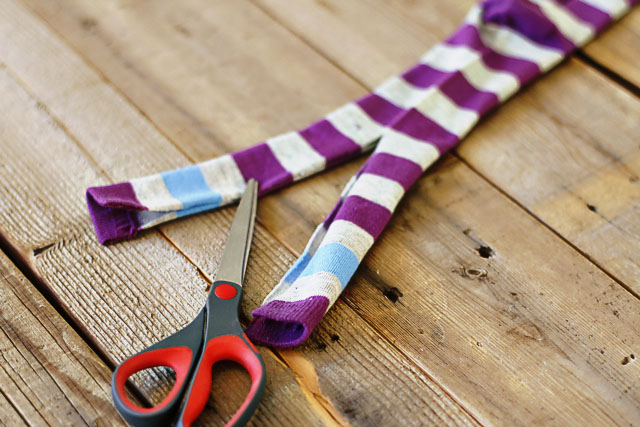 Step 3: Cut the foot off the second sock: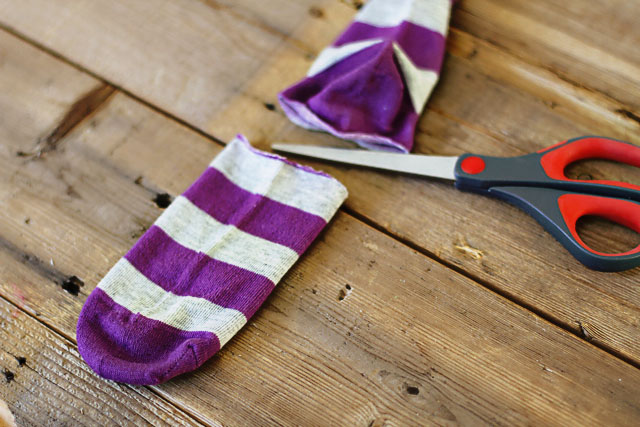 Step 4: Cut the foot of the second sock down the middle. These will become the arms of the bunny: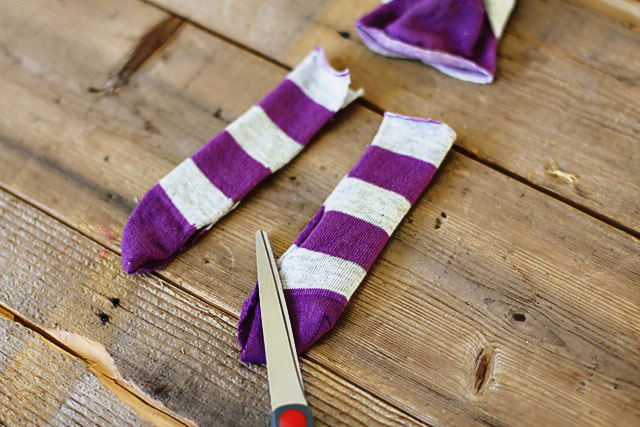 Step 5: Back to the first sock, hand stitch or use a machine to sew the ears shut: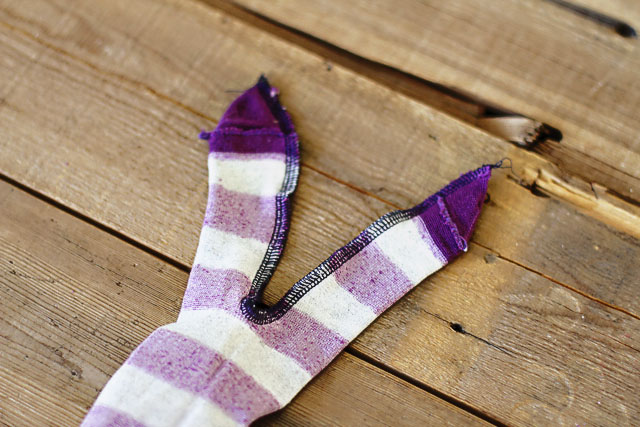 Step 6: Sew the bottom of the feet and insides of the bunny legs as shown…..leaving a 2 inch hole to insert stuffing into: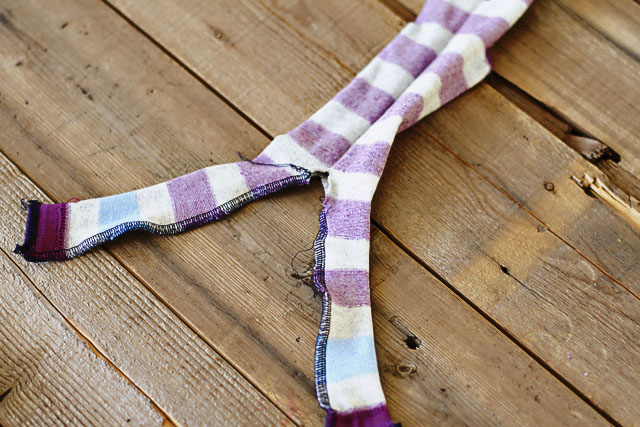 Step 7: Sew the arms shut on one side….but not the ends. Turn the arms right side out.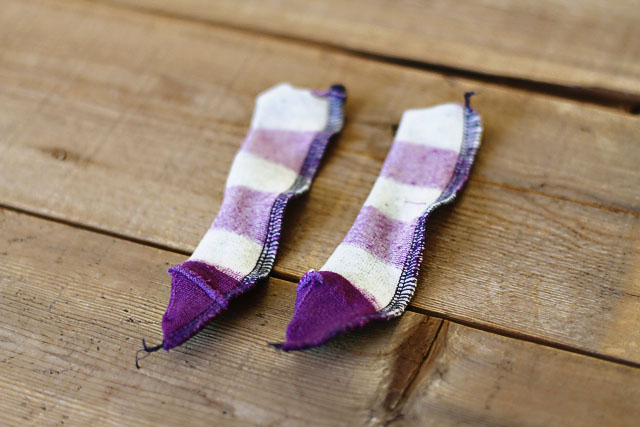 Step 8: Fill the body of the bunny and the arms with stuffing. Sew shut the bottom of the bunny: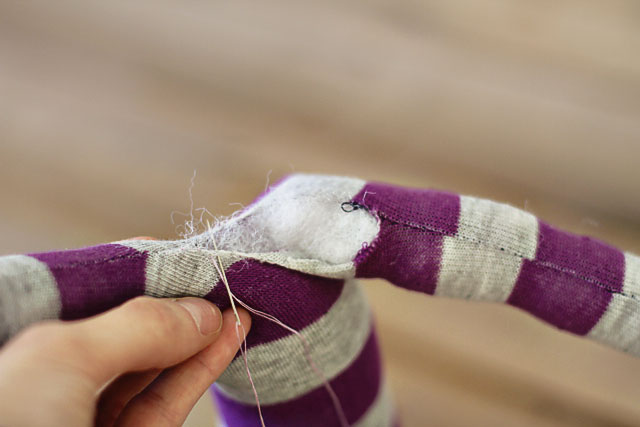 Step 9: Here is what the bunny should look like right now before sewing the arms on:
Step 10: Carefully tuck in the raw ends of each arm and hand stitch it to the sides of the bunny: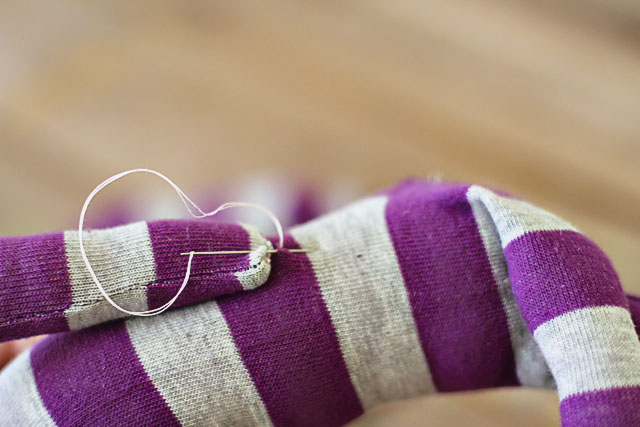 Step 11: A finished bunny before the face is added!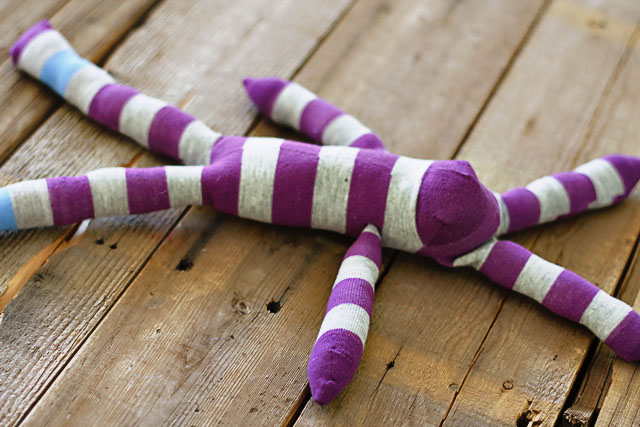 Step 12: Stitch buttons on for the eyes: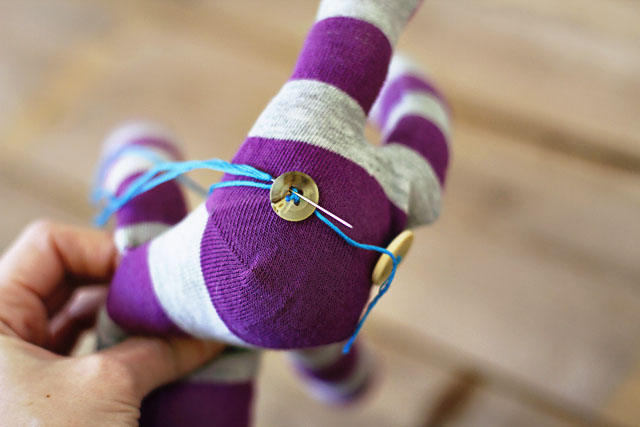 Step 13: Stitch a nose: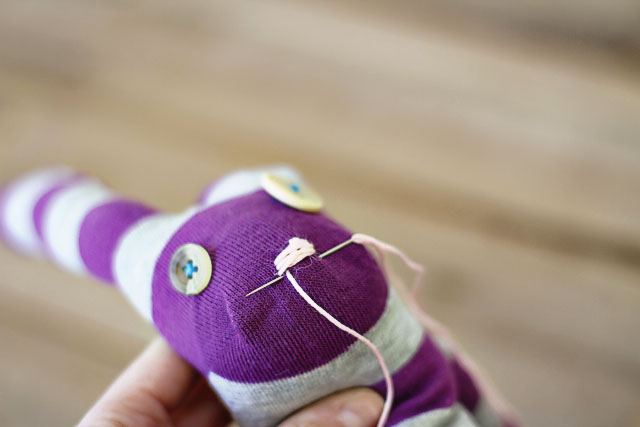 So many options for the face….and so many expressions you can make!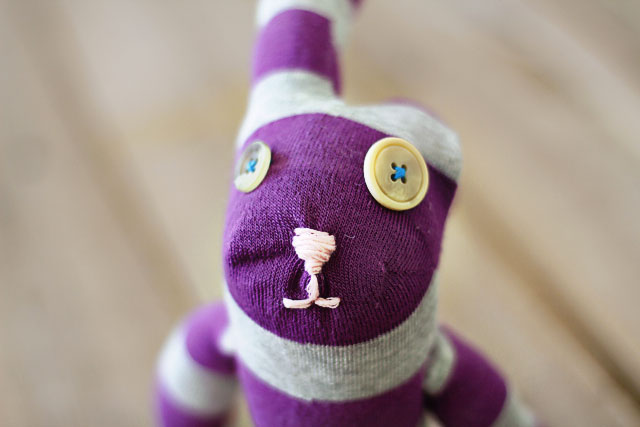 Soft and snuggly!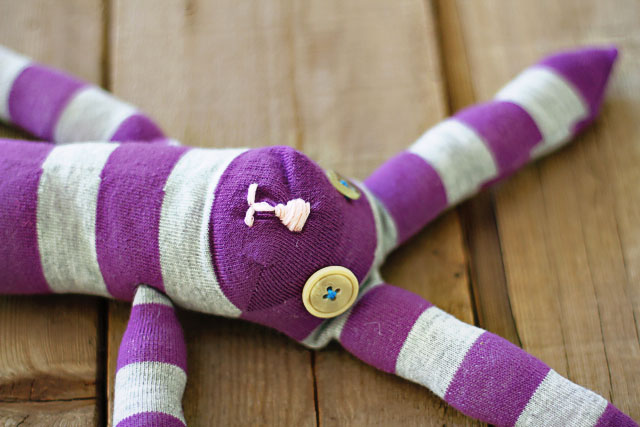 I love how quirky they look….and that the sewing is minimal thanks to the knee high socks!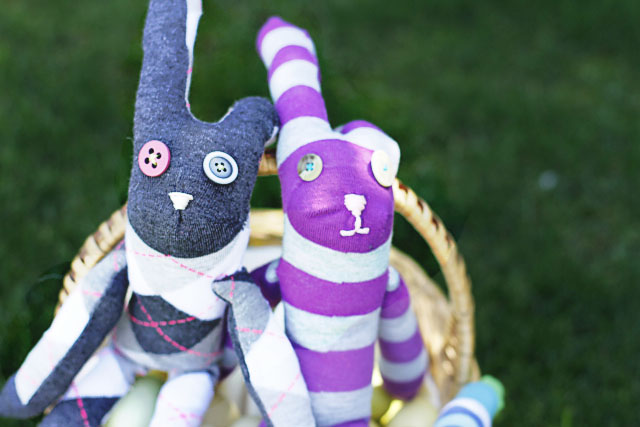 I want to keep them for myself!