A little inspiration for today…..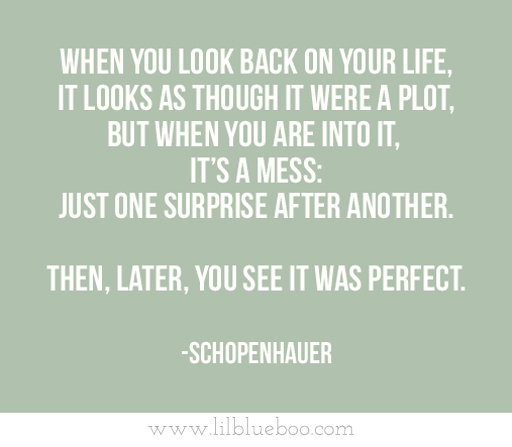 Click here for some of my favorite past quotes!
An art journal time lapse video … I'm taking a week off from The Lil Journal Project.  I made this time lapse of some art journal pages to show the process. I don't put a lot of thought into the pages….I just do it….making a mess as I go.  I love the song too: Lights by Ellie Goulding.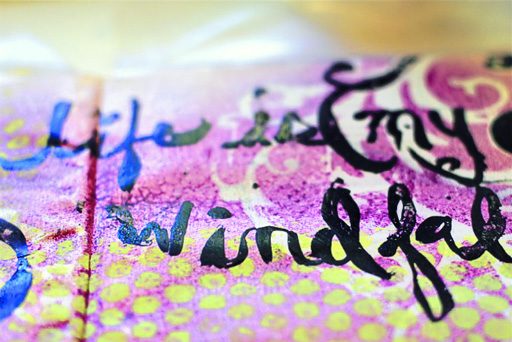 Permission to be messy:
(if you have trouble viewing the video…..try clicking here)
Supplies…..in the order I used them by page:

An old book (see my tutorial here)
White Gesso (for white primer)
Wax Paper
An old map
Matte Medium (for gluing collage paper)
Golden Fluid Acrylics
Scrapbooking paper
Willow Charcoal Sticks
Hero Arts Letter Stamps
Fixative Spray (for the charcoal)
White Gesso (for white primer)
Stencil
Fabric Spray Paint
Bubble Wrap
Stamping Ink (the best black for writing with a brush!)
White Gesso (for white primer)
Water Soluble Crayons
And old photo
Setascrib Fabric Markers (they seem juicier)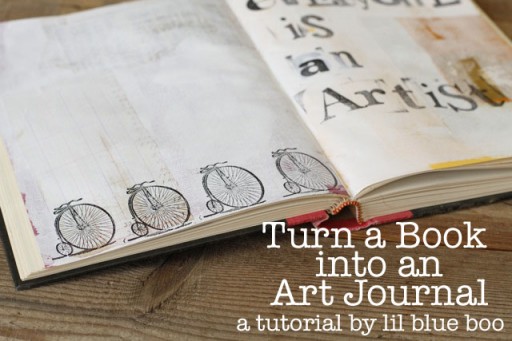 Today I'm on my way to San Francisco so I thought I'd leave you with a travel prompt: