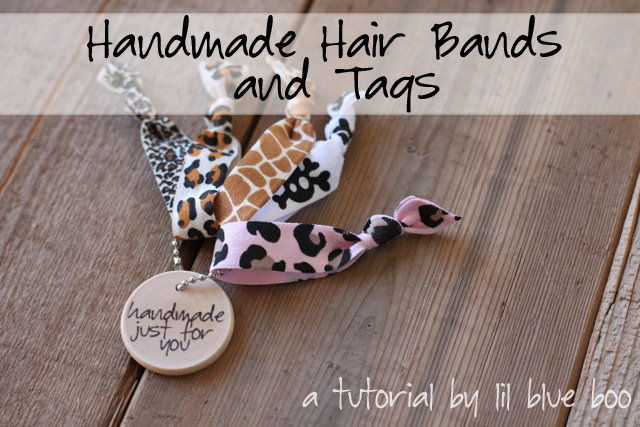 Boo and I are making stocking stuffers today. We've made these hairbands before but today we added a cute little wood gift tag.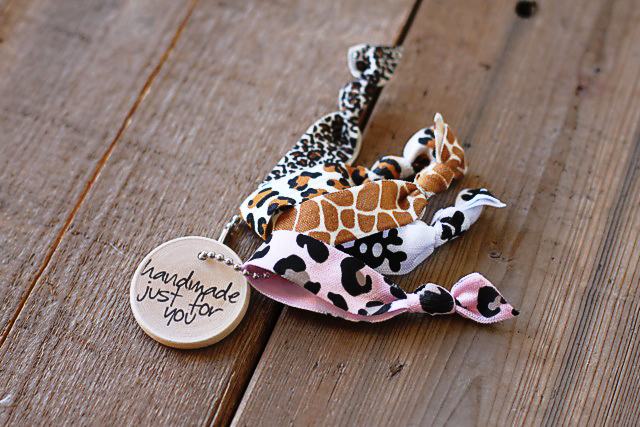 I picked up the printed foldover elastic from Target Trim in L.A. If you can't find your own prints locally or online you can call them and they will ship you an order. 2 yards makes about 8 hair bands.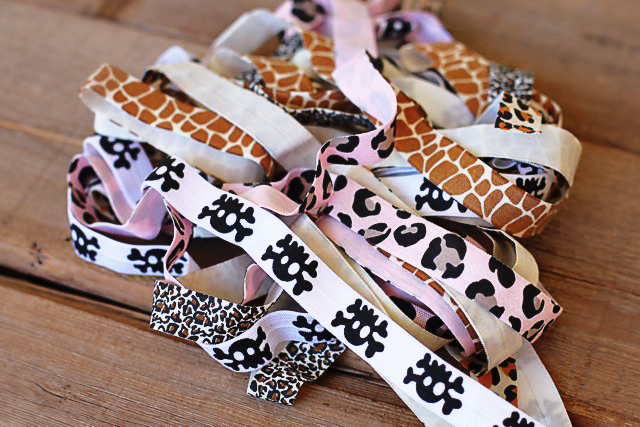 The elastic hair bands are easy enough to make. I cut each piece of elastic to be 8.5″ inches and then just fold it in half and knot the end: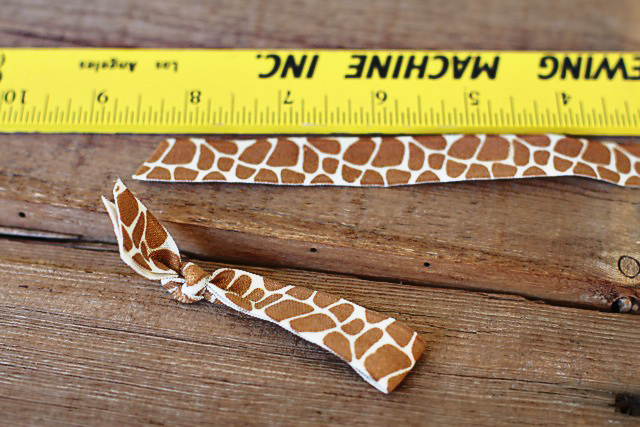 I made a whole lot for stocking stuffers!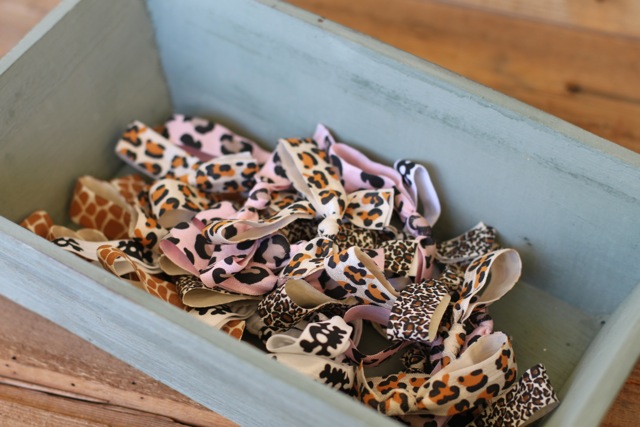 To make the handmade tag I made a template and did a Citra Solv transfer onto precut wood disks from the craft store. Click here for my full Citra Solv transfer tutorial.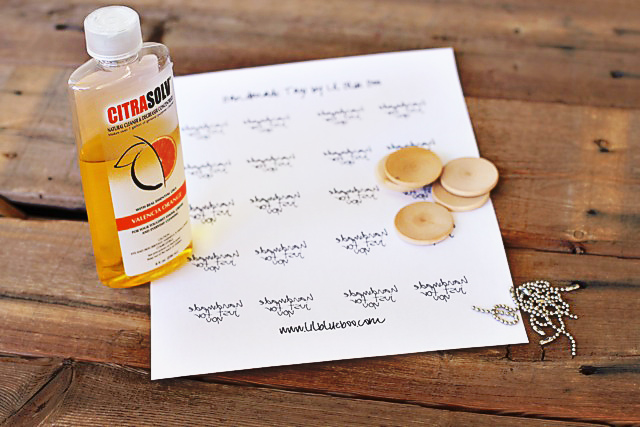 I drilled holes in the wood disks (drill before doing your transfer in case you have to sand it or the disk breaks):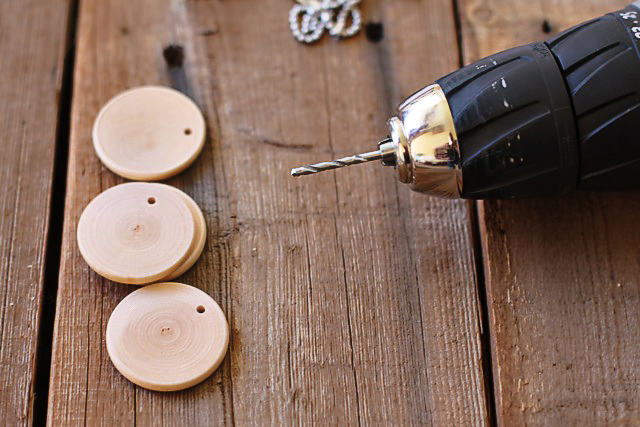 Once the transfer was done I strung a group of hair bands onto a metal key chain: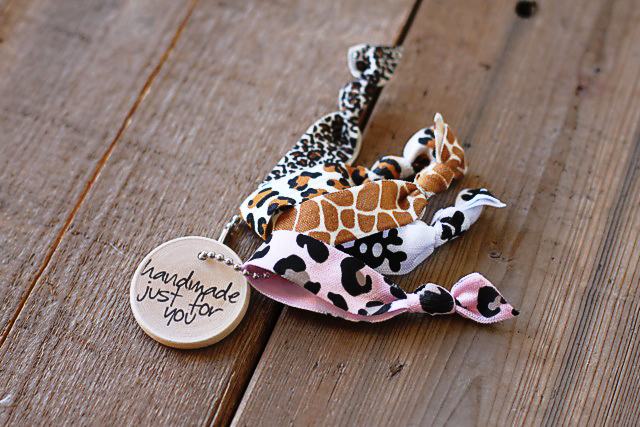 Use a lighter or a candle on the ends of the bands to keep them from fraying! Easy stocking stuffers!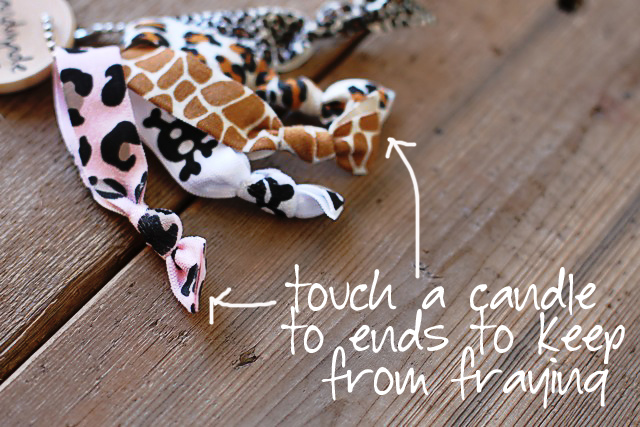 Click to download the template I used for 1.5″ wood disks: