Looking for some girls room decor ideas? We recently updated / re-arranged Boo's room. I guess you'd call it an eclectic thrift store vintage style, the style that most everything in our house follows now.
This is her desk area. I love this 1950's metal desk that was handed down to us from our friends Nick and Suzie…straight out of Mad Men: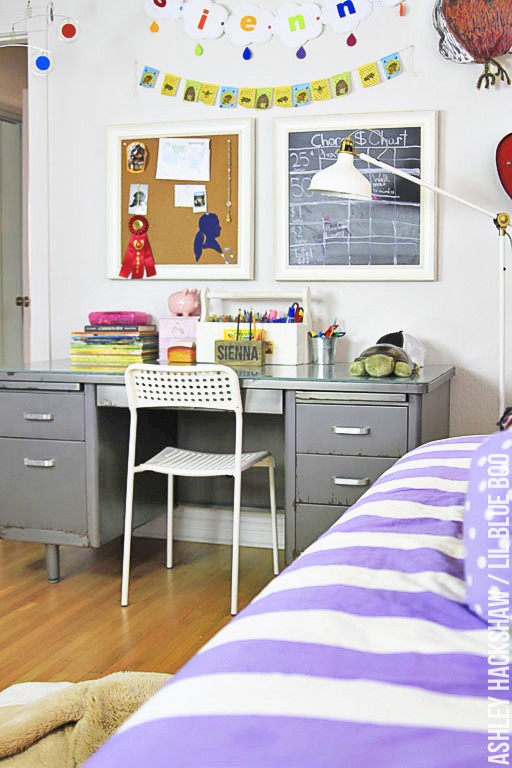 I pretty much just let her hang whatever we have on the wall, the only rule is that I get to hang it. The rainbow cloud banner was a gift from my friend Kristi at Schnitzel & Boo (she takes custom requests!). The bee banner is from a friend's local gallery called Bee Global. Boo made the owl that's hanging on the wall: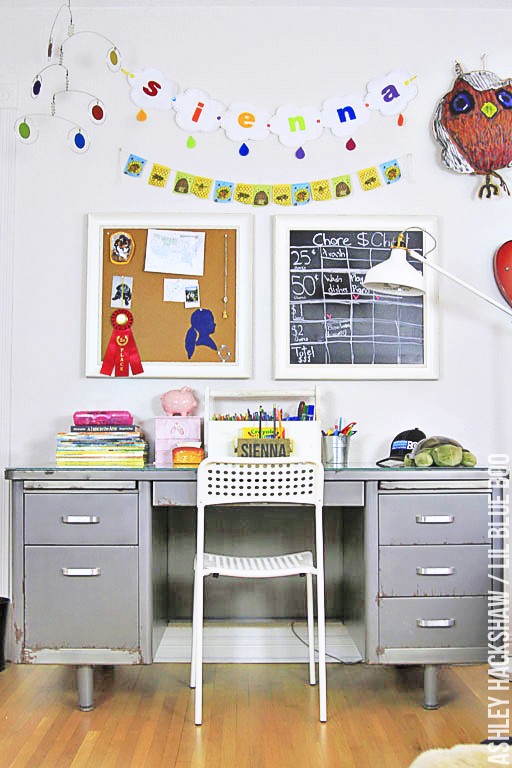 And then there's the stuffed animal storage that I wrote about the other day (click here for the post):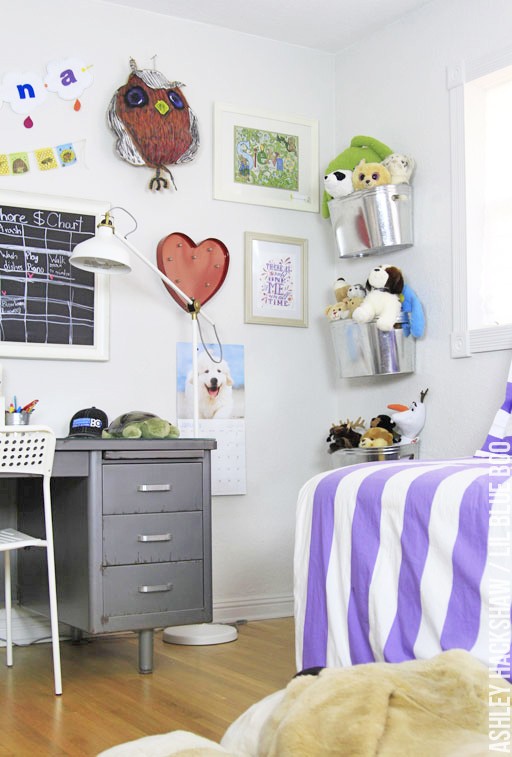 And her bed…it's just a twin bed with no headboard. She likes that it's like a "couch." I'm good with that. She still has the purple and white bedding from a few years ago. She says she has outgrown the purple and wants black, white or gray now…her birthday is coming up so we'll see what happens!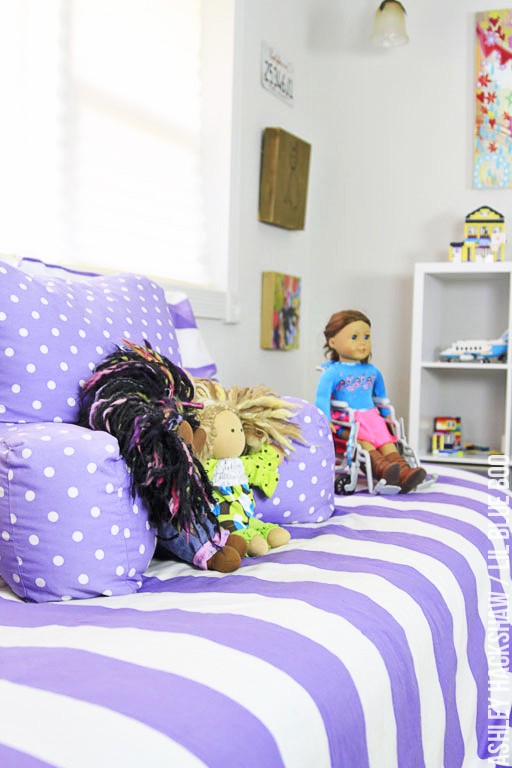 The side of the room with her new bookshelf to store her Lego's. (Click here to find the entire post on the Lego storage from a few days ago.) We might have a piece of plexiglass cut to cover the front of it when little nieces and nephews come to visit: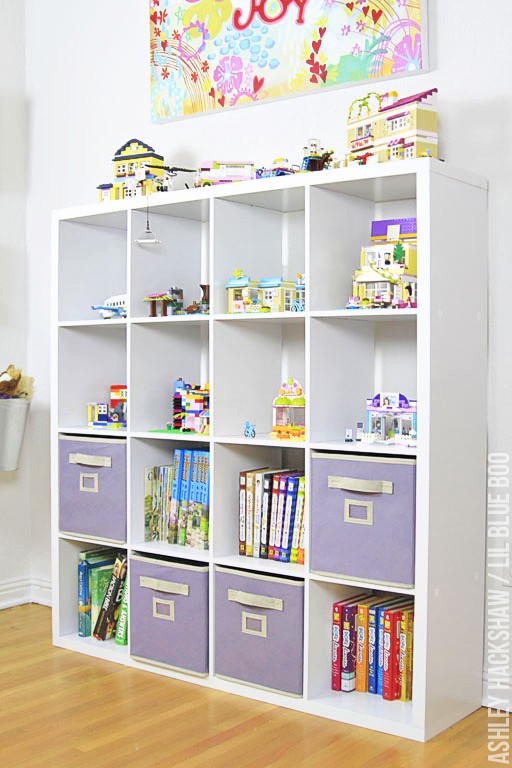 The Choose Joy painting was a gift from my friend artist Stephanie Corfee a few years back when I was diagnosed with cancer. (it's an original painting but Stephanie does have prints available in her Etsy shop!)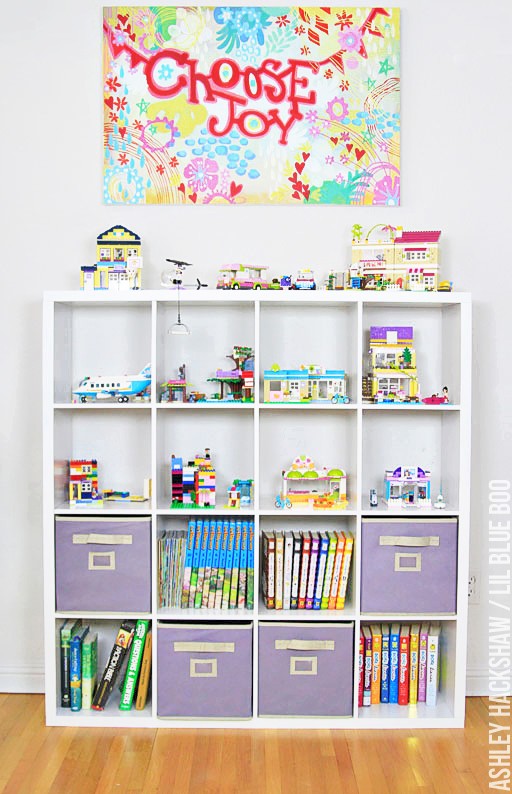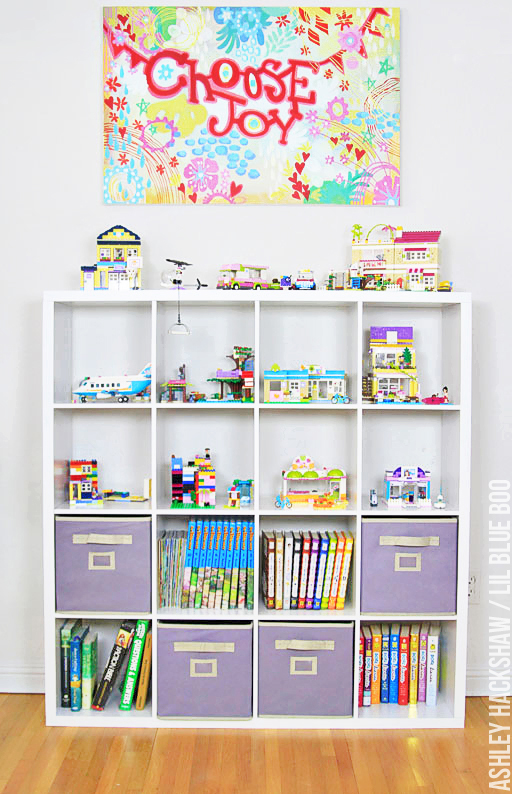 The wall next to her closet has hooks for jackets and sweatshirts:
We collect pins from all of our adventures. I hung a front-opening shadow box on the wall (from Michaels) and the lid opens easily to add pins:
So cool to be able to see these each day: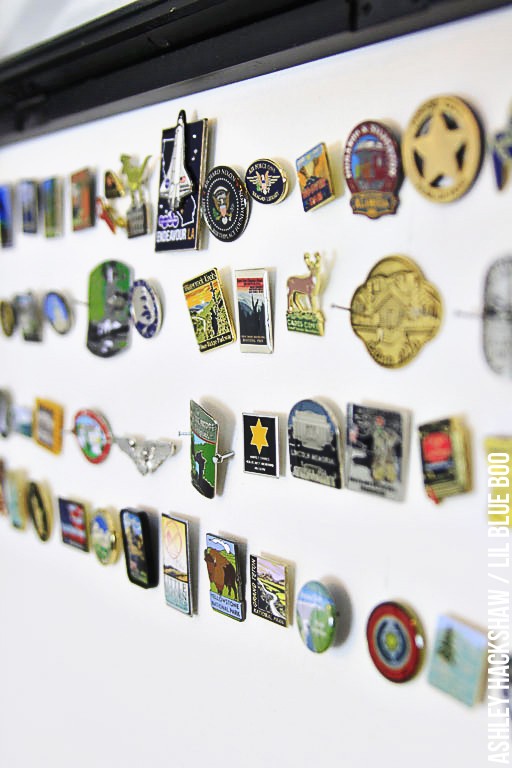 Boo made this poster about Max her dog and she hung it on her closet door: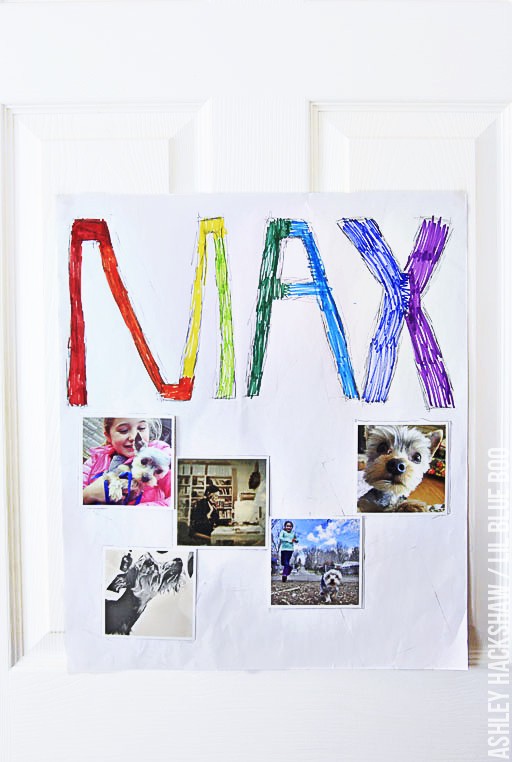 Her chest of drawers and a thrift store dollhouse: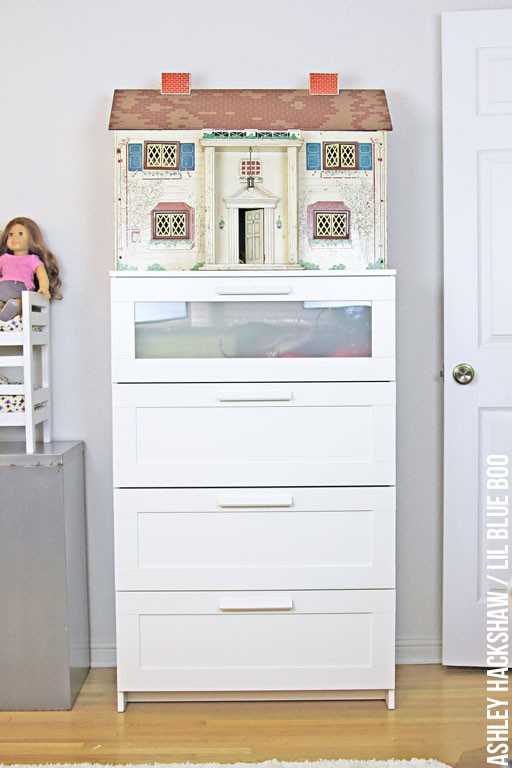 All of the doll house furniture is stored inside: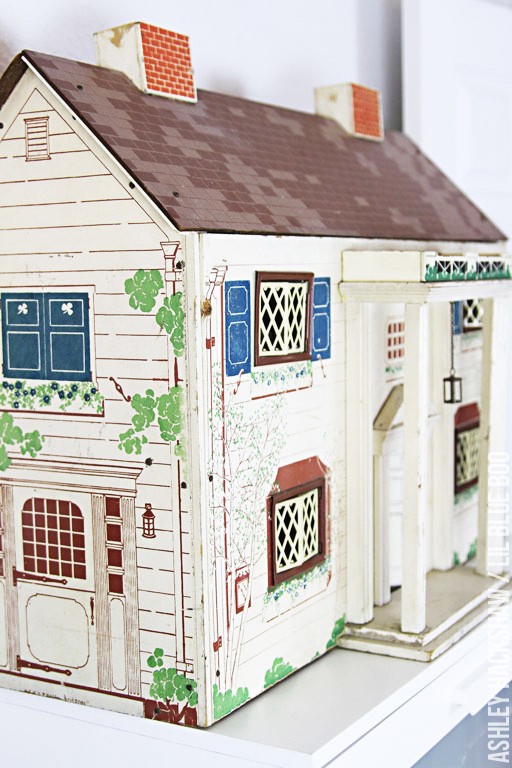 That's all for now!
Click here to see more photos of projects around our house in small town USA.
and/or
Click here to see photos of the house we renovated and decorated in California not too long ago.
and don't forget the Old Depot Project!