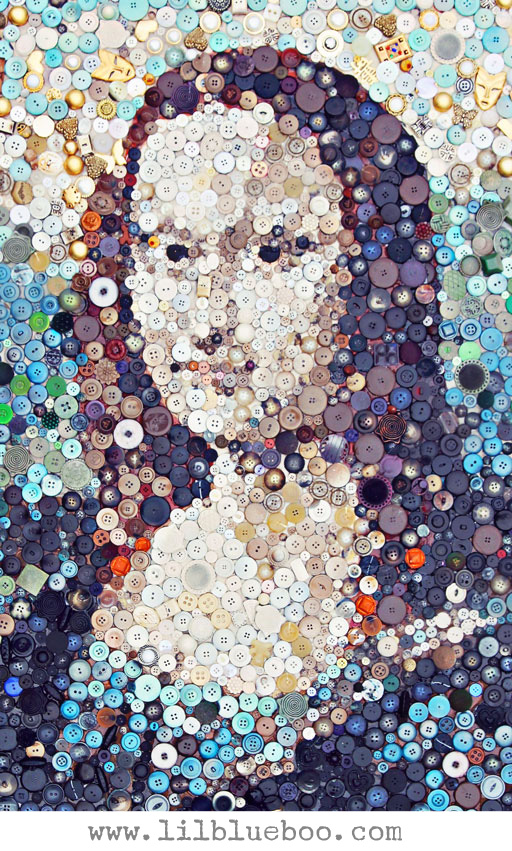 I finally got around to making a video of the Mona Lisa piece Boo and I did last weekend!  Here it is….see if you recognize the song (from a movie) before you get to the end of the video!
The Mona Lisa in Buttons from Ashley Hackshaw on Vimeo.
If you missed the Frida video click here to check it out!