Download this poetry art printable for a greeting card, a framed nursery print or for a quick bedtime story! I wrote this little poem a few years ago and painted the little picture…it was the other half of the watermelon trading card I made: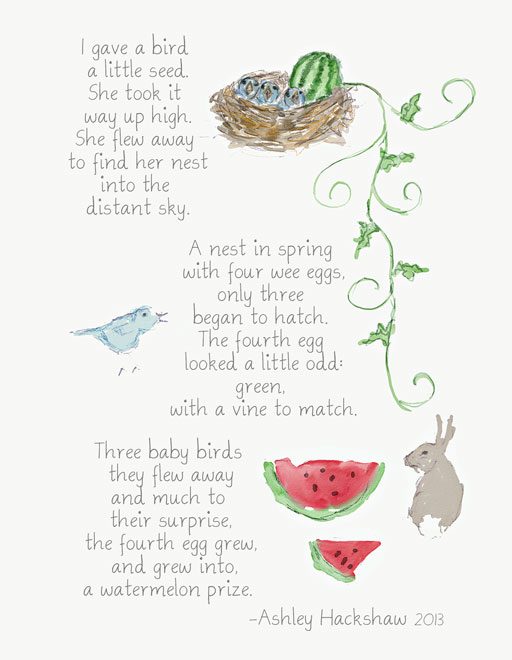 I gave a bird a little seed,
She took it way up high. 
She flew away to find her nest
Into the distant sky. 
 A nest in Spring with four wee eggs,
Only three began to hatch. 
The fourth egg looked a little odd:
Green, with a vine to match. 
Three baby birds they flew away
And much to their surprise,
The fourth egg grew, and grew into,
A watermelon prize. 
A larger version can be downloaded here for printing.