Sienna's 3rd birthday party was today. It was a little stressful for me….I'm not much of a party planner….so I put 99% of it together yesterday. A few of you emailed me a bunch of ideas and they were so amazing….I just didn't have time to really put any of them together!
The theme was "princess" and Sienna wanted to be Cinderella. I looked everywhere for a cute Cinderella dress that wasn't too itchy, but I don't think they exist! I made this "Cinderella-inspired" dress instead out of soft cotton interlock….she loved it. I silk screened the three on the front and puffed the sleeves a little. It is a flamenco/ballgown/princess dress all in one!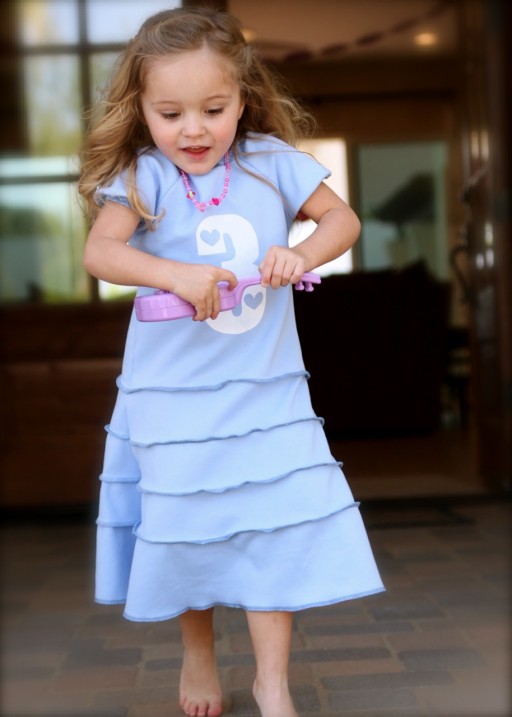 Decorating is not my thing either (hello, I am the one that put up the Christmas decorations before Thanksgiving in order to maximize the "days used" ratio). So thankful my dear friend Lisa lent me her birthday banner: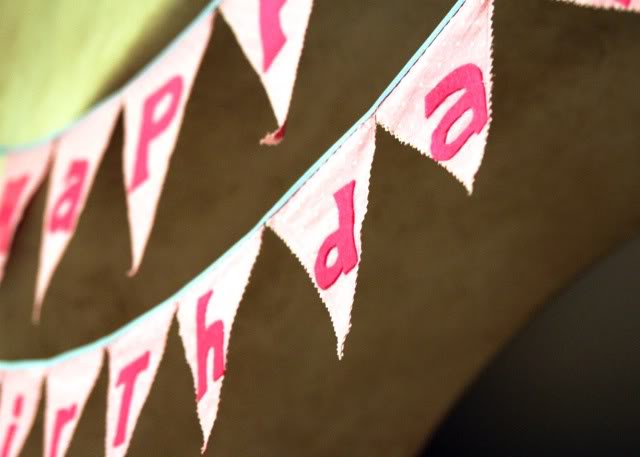 Extravagant outdoor decor: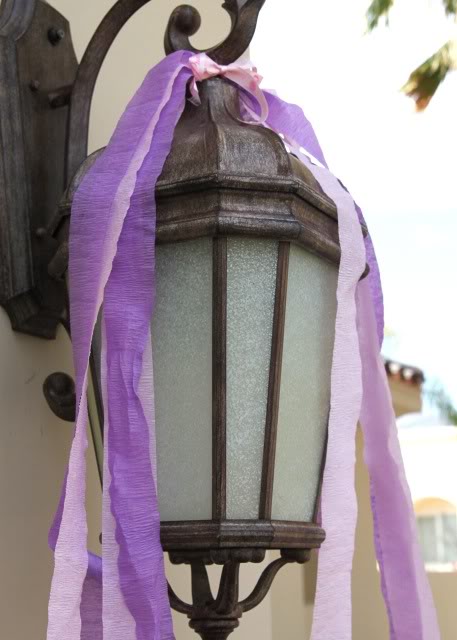 I had the grocery store make cupcakes (I don't bake).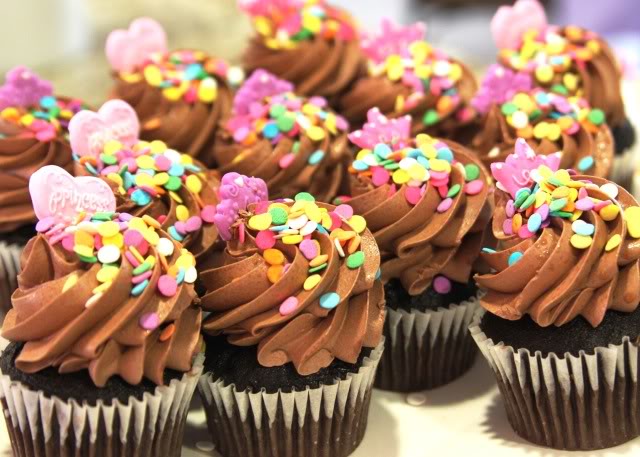 I loved this recycling idea from Real Simple ….so I used leftover paint sample cards from a fairy mural project to make tags for the food.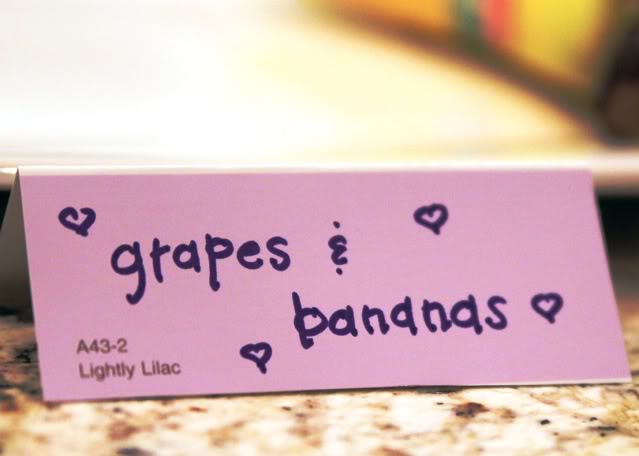 I made party favors while watching Criminal Minds last night: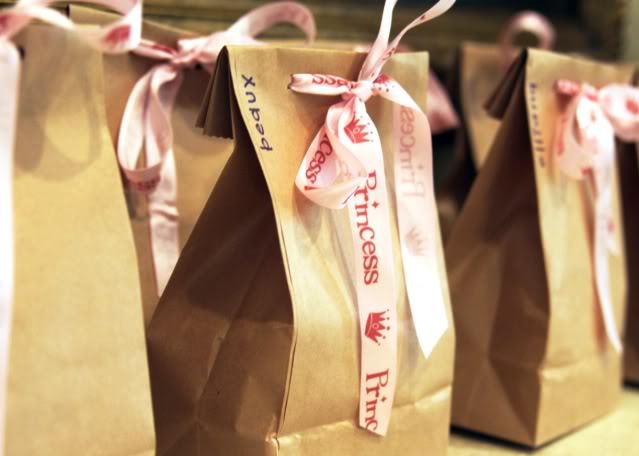 Mr. Lil Blue Boo and Boo went bright and early this morning to our friend Tara to have Boo's hair brushed and curled (she won't let us touch it).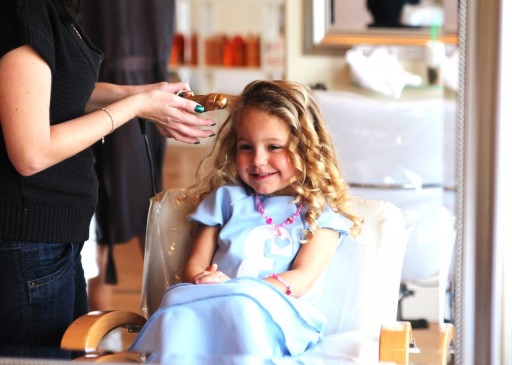 Activities? I hired "Cinderella":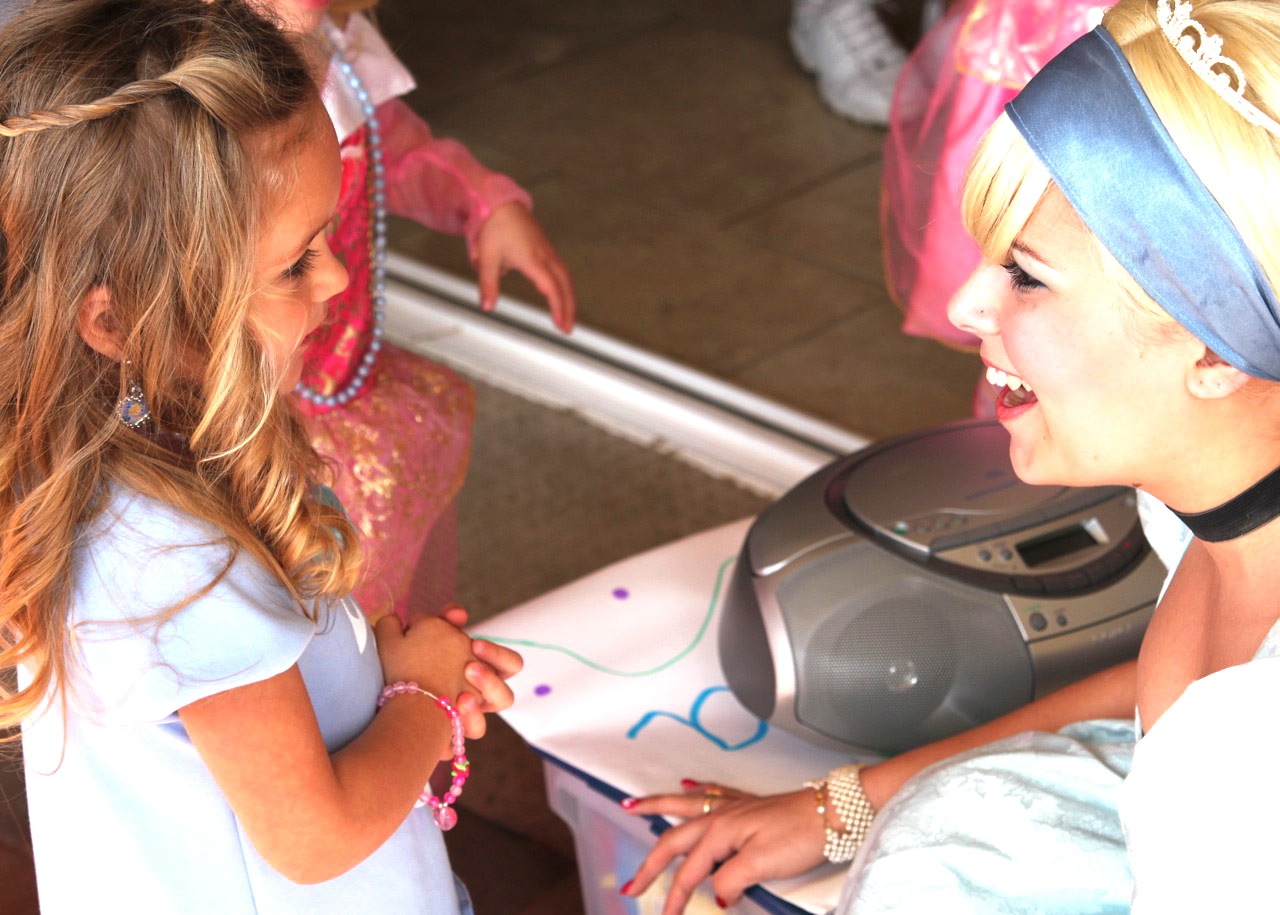 My mother and my mother-in-law showing Sienna her face-paint: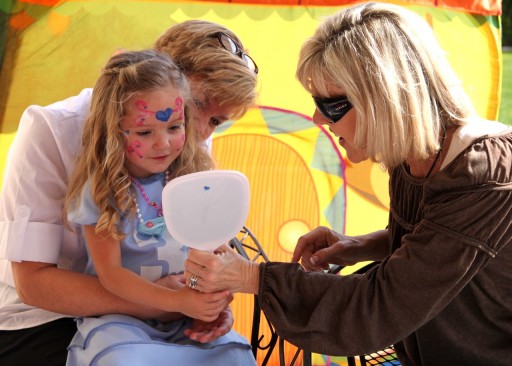 Blowing out the candles: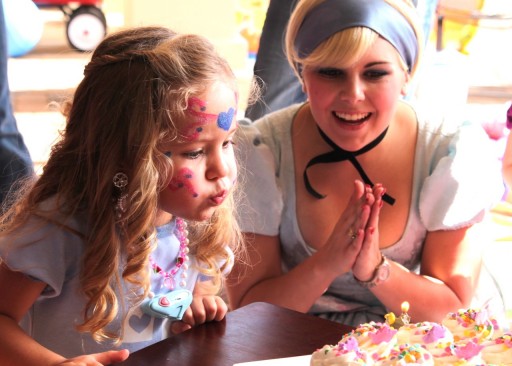 This unbridled happiness makes it all worth it: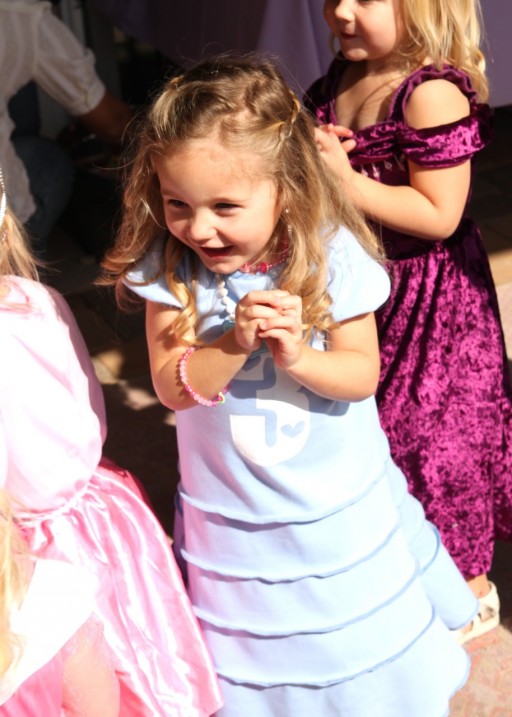 Here is one of my favorite photos from the day, taken by Lisa. It is my friend Jen's baby girl Reese…she toddled around the whole time tangled in the balloons, but happy as a clam.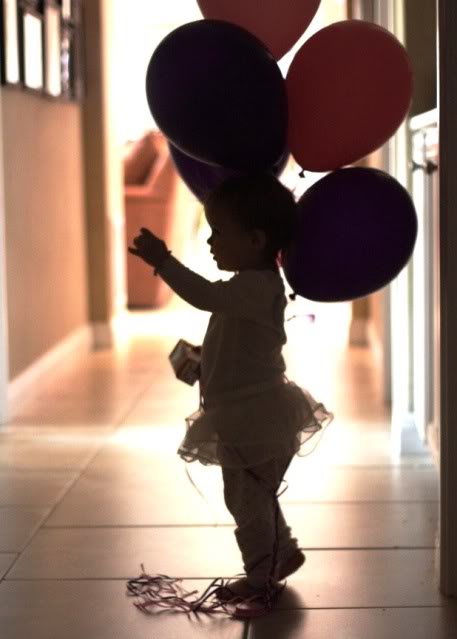 Another photo by Lisa.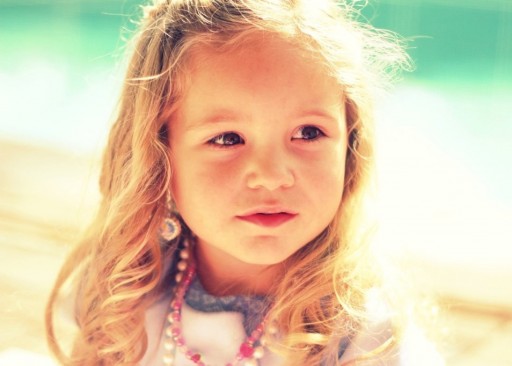 And another….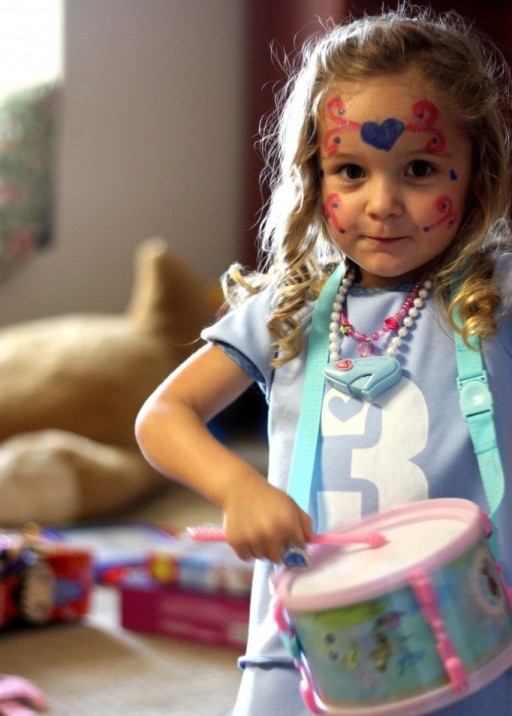 Boo and Grandma saying farewell to all the guests: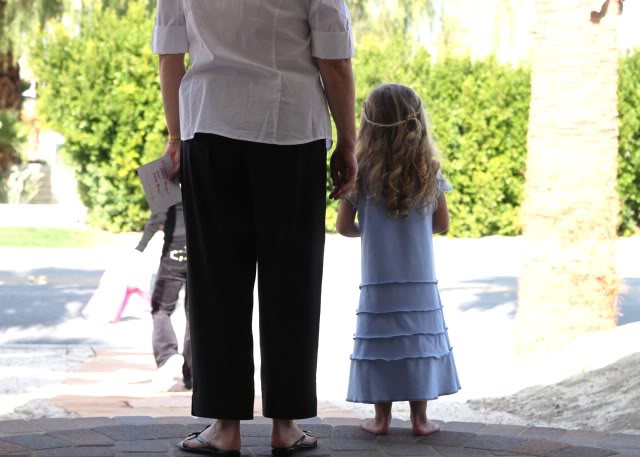 I still can't believe my little girl is THREE!!! Happy Birthday Lil Princess Boo!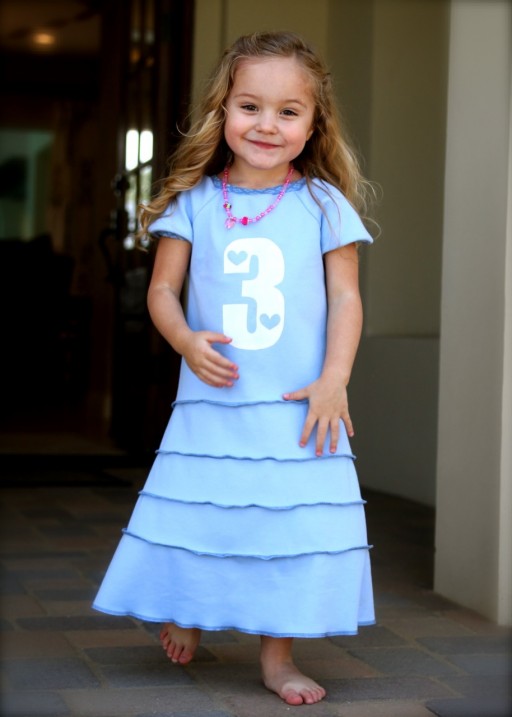 I can't wait to share some of the amazing handmade gifts Sienna received….but they deserve their own post!