On a trip to San Francisco last weekend I gave Boo her own camera. It's just an old point and shoot and I tied a cord to it so it could hang around her neck for easy access.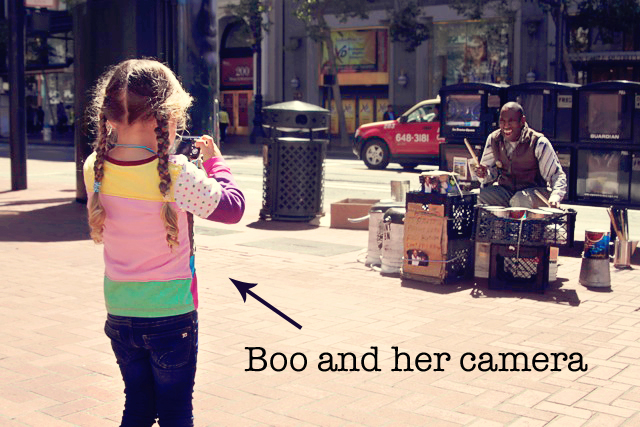 It's funny how different people react when a 4 year old is trying to take their photo. Boo connected so well with all the street performers. She would politely ask if she could take their photo and they would gladly oblige. She loved giving them a token of appreciation in the form of a few coins. We loved this man below playing the drums…..so happy and full of energy……we could have listened to him for hours: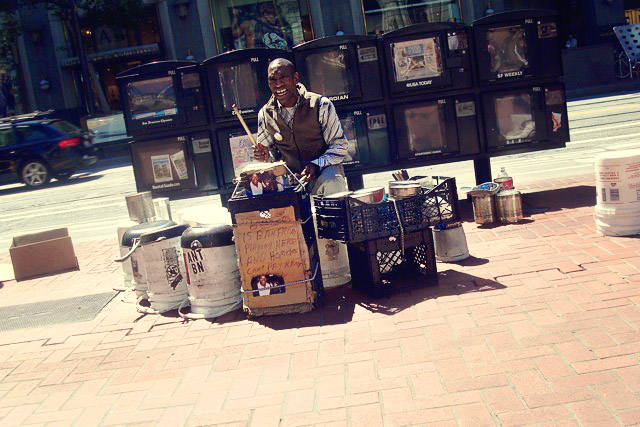 Boo was definitely in this musician's personal space….but he didn't mind: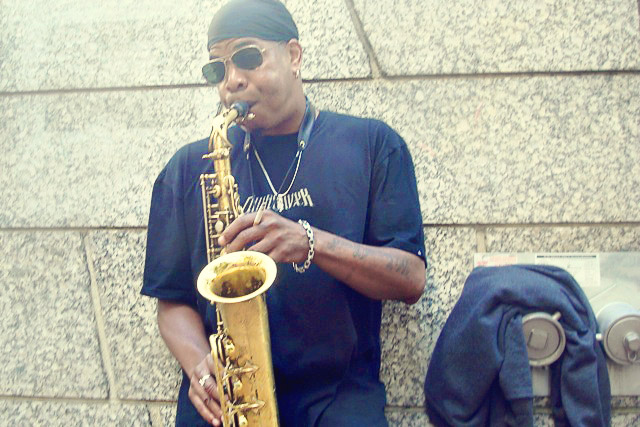 Pigeons at Union Square….Boo would shoo them and then snap a photo: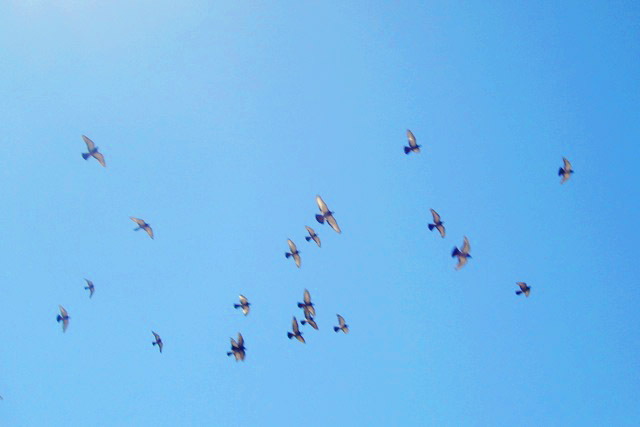 At the Embarcadero, Boo took this photo of her daddy, "Mimi" and Papa in conversation. I love the slight "left" photo tilt she uses: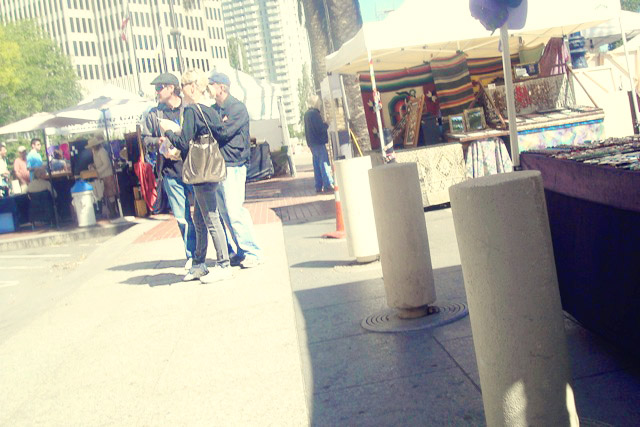 Pretty things for sale: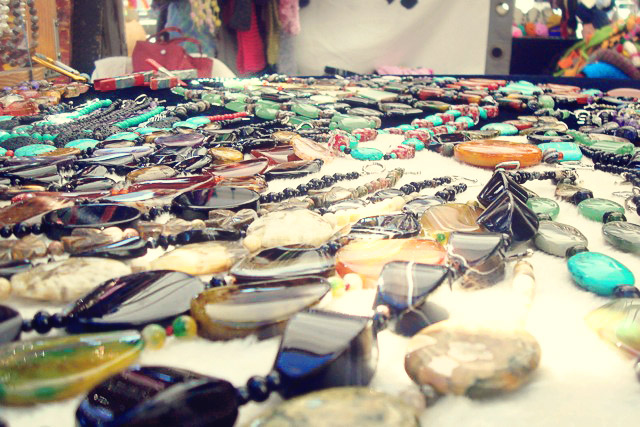 Boo was so sad that her name wasn't on any of these bracelets….but I guess she wanted to create a memory:
I've never seen so many crocheted hats in my life around San Francisco…..Boo wanted to take photos of all of them: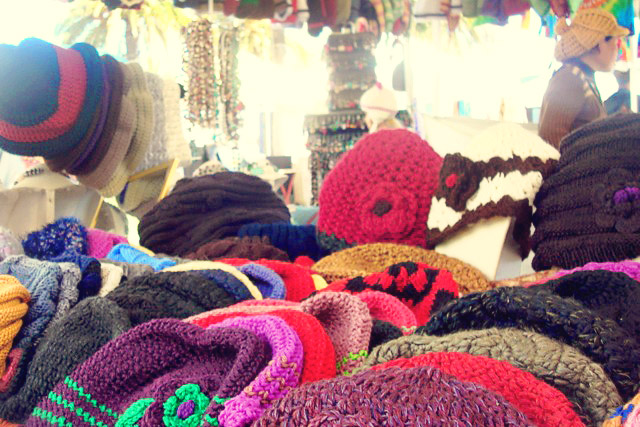 I love that Boo finds beauty in simple things…..like strawberries…..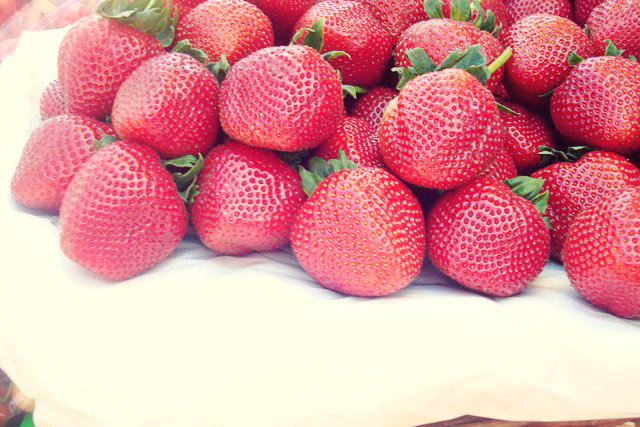 …..or fish. She made us go back for this photo…..she said she was waiting for "that fish":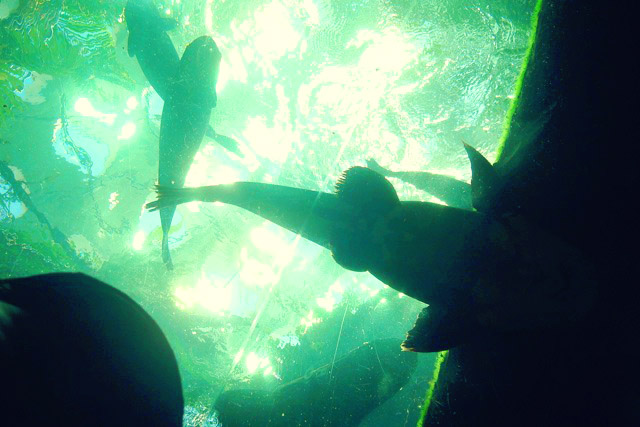 I love that she can be so clearly moved at hard truths….worried that this homeless man would get burned as he slept in the sun: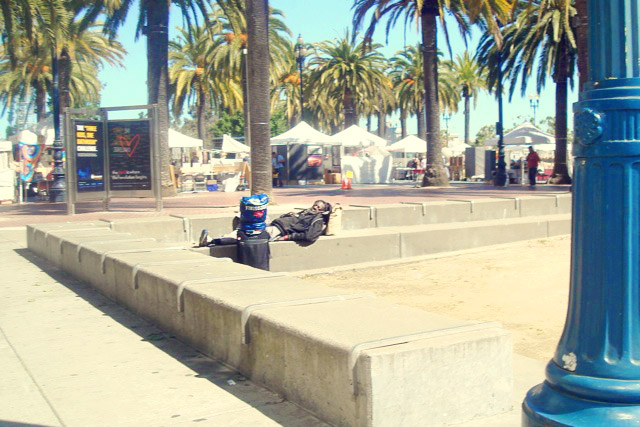 And finally, a photo of Mommy and Daddy…..directed by Boo: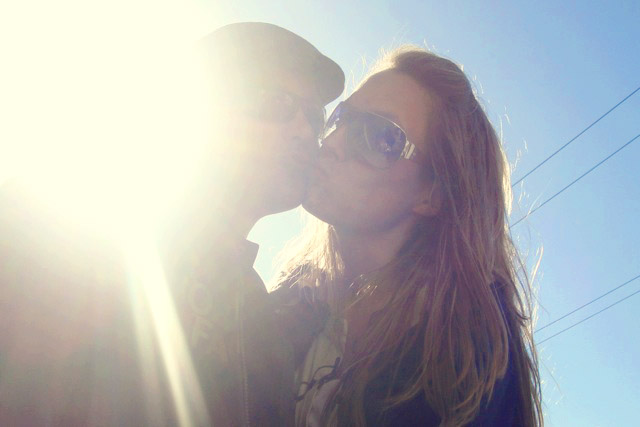 Try giving your kid the opportunity to document your next trip in photos!