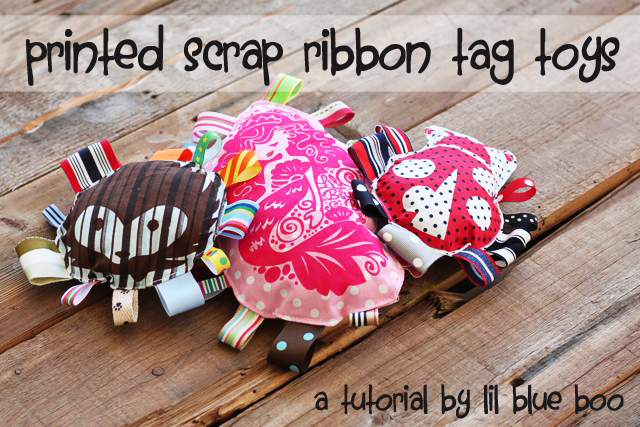 For previous tutorial roundups click here!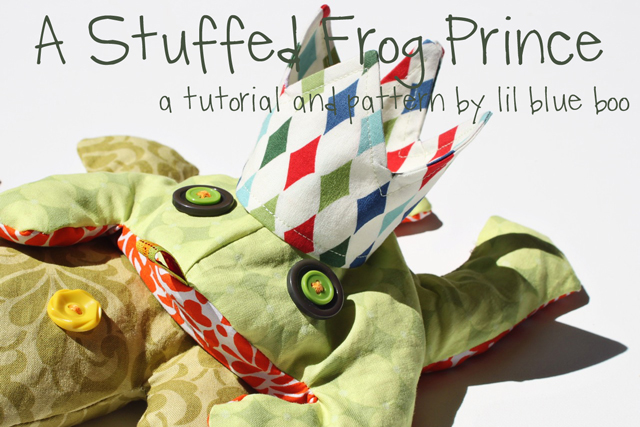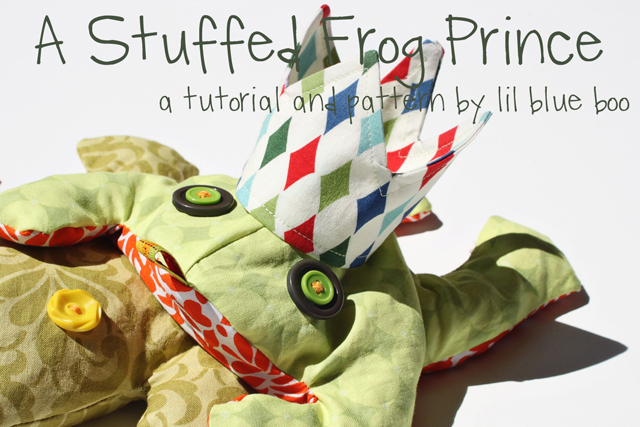 I'm slowly updating some older Lil Blue Boo patterns to make them easier to download. This is an updated version of the Stuffed Frog Prince Toy Pattern with both the frog toy/beanbag and frog prince crown pattern combined into one PDF. The very first frog I made was a VERY OBESE frog….but we still have him and he makes a great doorstop.
So many options….here's just a few: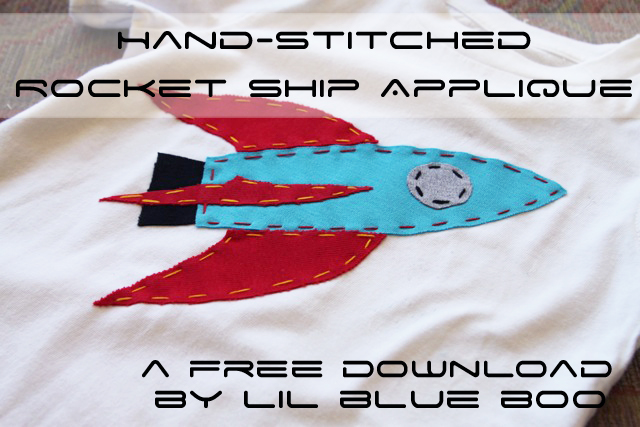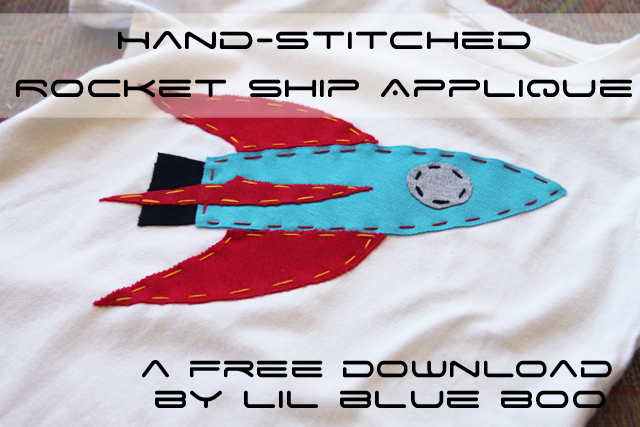 A rocket ship applique! Click the image below for the free PDF template so you can make your own. You don't even need a sewing machine…..use knit fabric so it doesn't fray and hand stitch the edges with DMC thread.
It's so hard to find good quality boy t-shirts without pockets….so I usually just end up taking the pockets off with my seam ripper: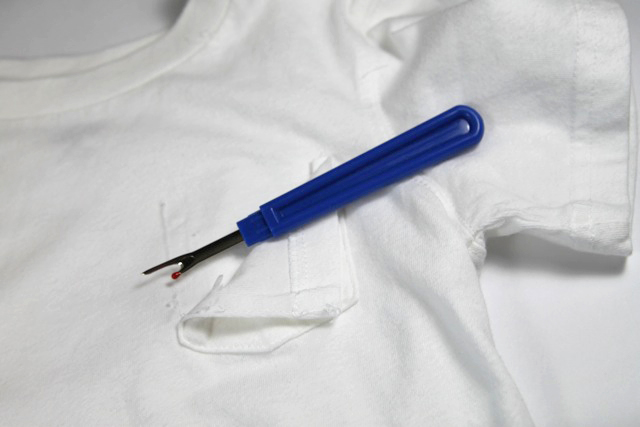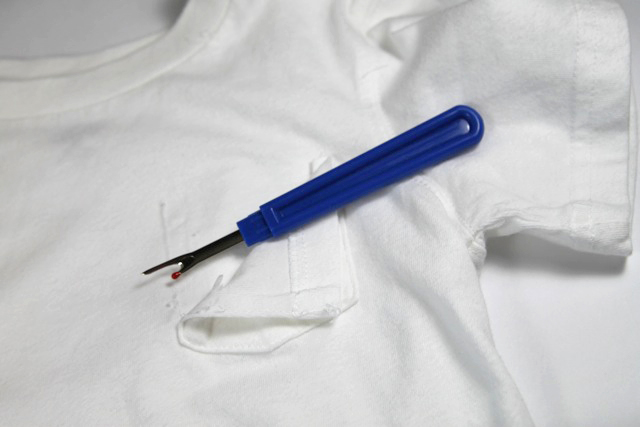 Applique basics: apply adhesive web to the back of the fabric, cut out the pieces and adhere with an iron: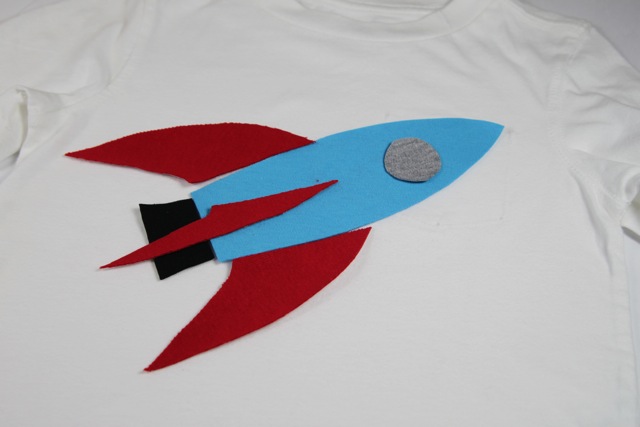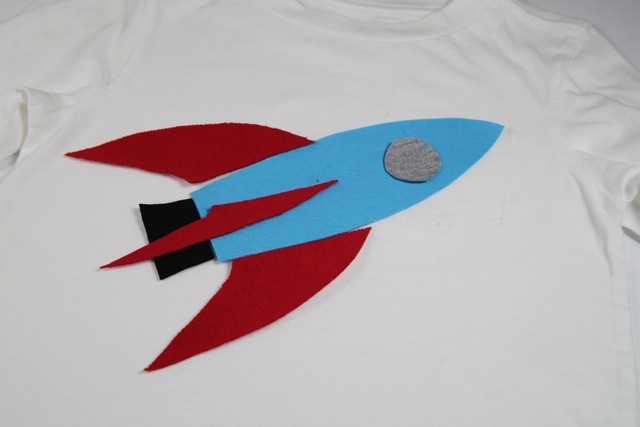 Hand stitch with a simple running stitch: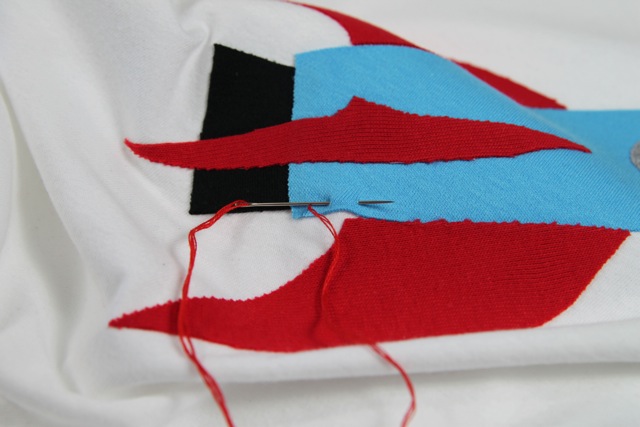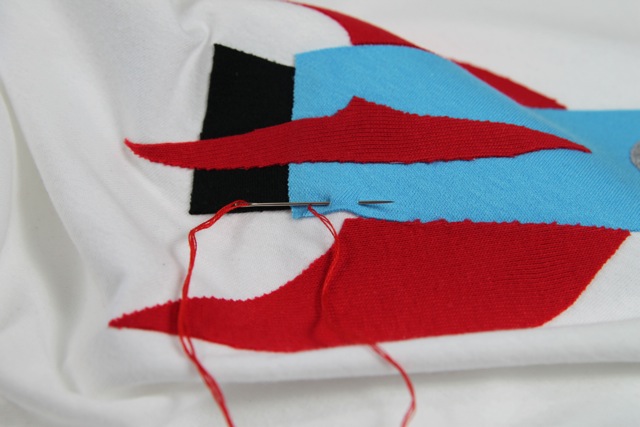 A finished rocket ship!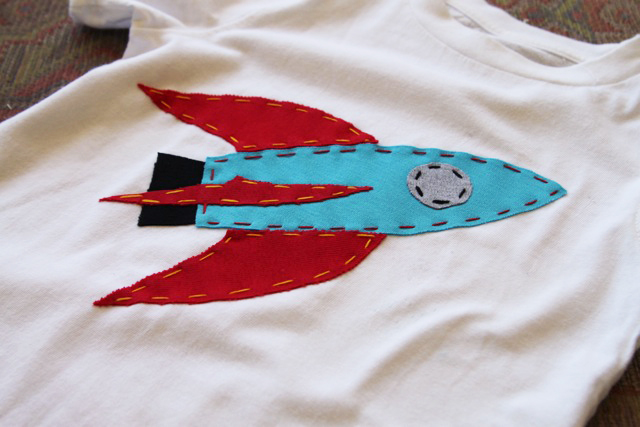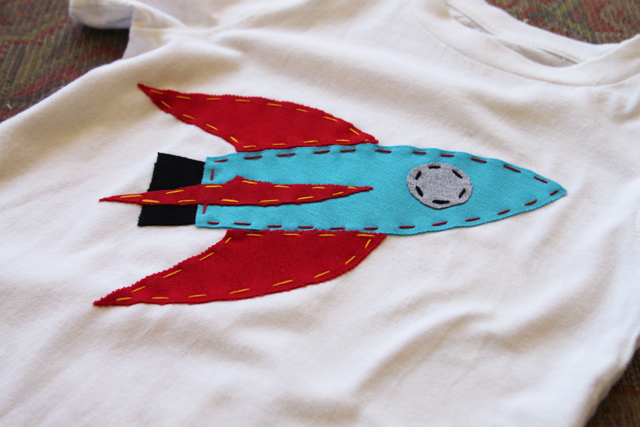 You can find more detailed applique instructions in these two tutorials: