A year is a long time when you look back on it.  My mom was here until today so we all filled out some New Year's Resolutions sheets and shared them.  Here is Boo's sheet: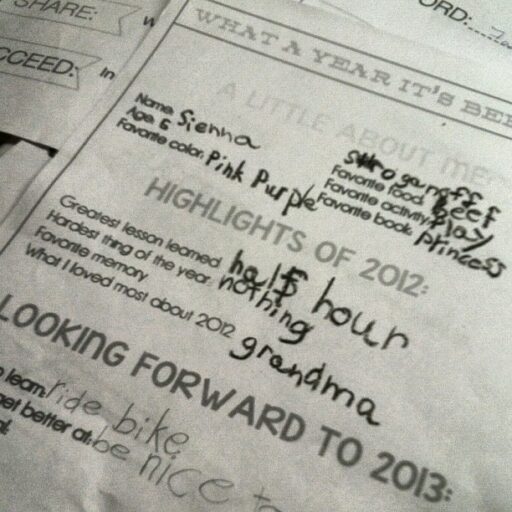 The big thing that stood out to me in Boo's highlights: "Nothing" was hard this year. What a blessing considering the last two years we had. Boo thinks it was all an awesome rollercoaster.  When I think back 12 months it doesn't even seem like January was part of this year.  Twelve months ago I was starting the new year with more aggressive chemotherapy.
So, the first real memorable event of 2012 was losing my hair:
I don't remember much about the rest of the first half of the year…..I attribute that to the "fog" of chemotherapy. My posts were all over the place: Cancer, Parenting, Nothing, DIY, Random, repeat.  As I started to look through posts from last year it was hard to pick out any one thing that stood out…..but based on comments and visits……some of your favorite non-DIY posts were:
Please Comment or Lisa Will Cry (this one might have been cheating from the title….)
A Confession
Why I'll Never Tell You How To Parent
Little House in the Desert
Apparently poop is popular (based on Google searches to my blog too). Human or otherwise:
And aside from random posts…..this past year I worked as much as I could throughout it all using all my "good days" to squeeze in absolutely every ounce of creativity that I could muster.  Part of owning your own business is that nothing ever stops.  I had to keep going. Sometimes the steroids they gave me would give me a burst of energy….that was a blessing for Boo's 5th birthday.  With the help of friends and family (and some friends at Krispy Kreme) I was able to put together Boo's Donut Party. That was definitely a highlight:
Boo's Krispy Kreme Doughnut Party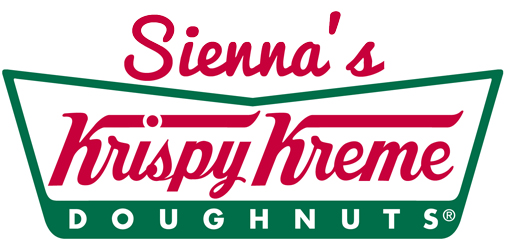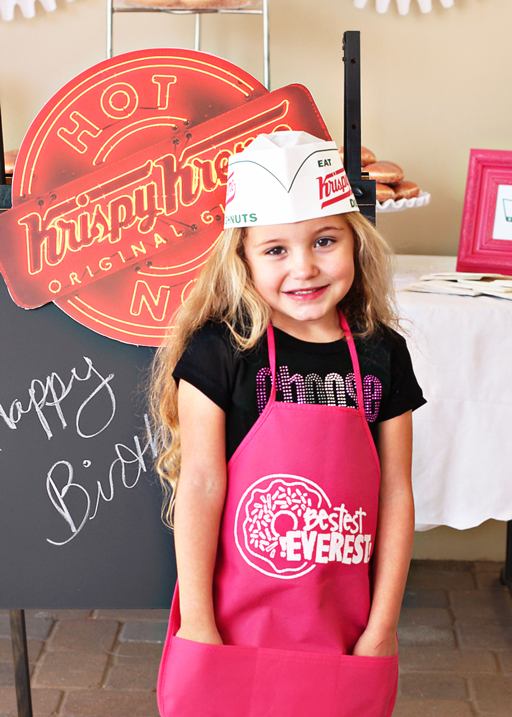 Somehow we were able to launch 2 clothing lines this year (in comparison to last year's 4 lines). This was probably one of the hardest things I had to do. It's hard to design and feel truly inspired when you feel crummy. I didn't even want to look at fabric. The girls did an amazing job putting everything together.  Monika McSweeney photographed the Beaujolais line (Spring 2012).  Monika and Linda Pelk photographed the Electric Youth (Fall 2012) line.  They brought it all to life and I am so grateful!


There were a few new PDF Sewing patterns this year:
The Reversible Bubble Skirt Pattern
The Racerback Tunic/Dress Pattern
The Goto Women's Top Pattern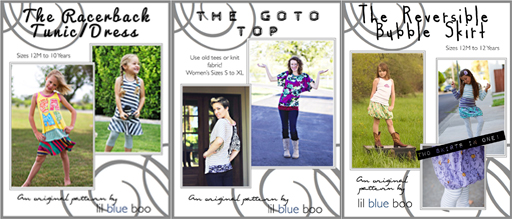 Let's see…..what else…..how about a few DIY highlights:
Boo and I finally finished her Cinderella button collage: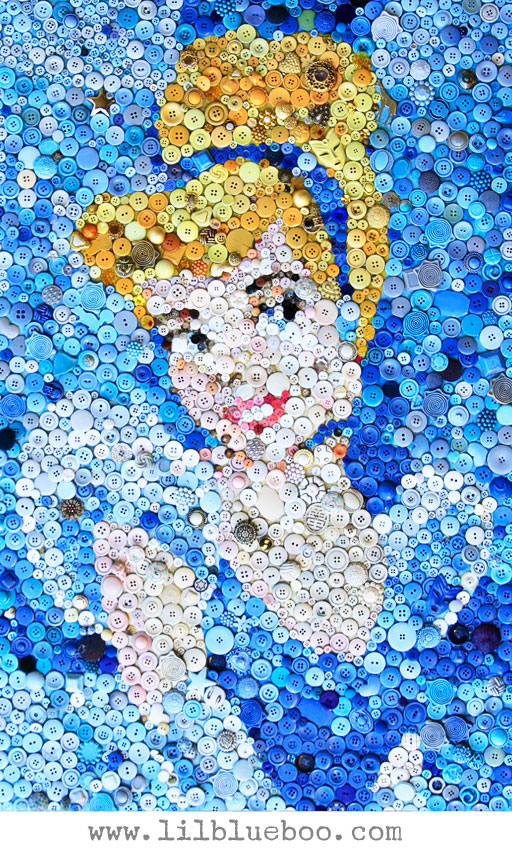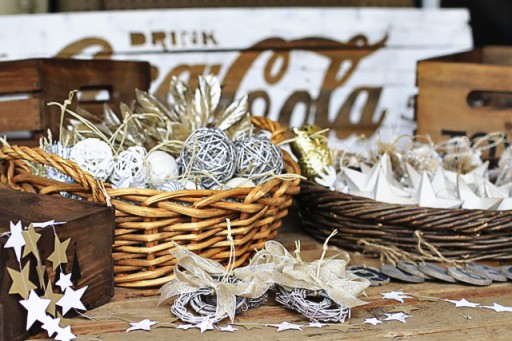 I made a video of all the decor being made and the final tree.  We still can't stop singing the song around here. I heard Boo say today: Ding-Dongy-Dong, that is the song…..
There were a few more time lapse videos (you can view all Lil Blue Boo videos here)….I'm plotting some new ones. I love the finished results. I'm kind of obsessed with documenting process now.
There were 104 tutorials and downloads posted in 2012 compared to last year's 104!  The only reason I was able to accomplish that was because of Stephanie Corfee's contributing amazing artwork and Gayle Vehar's photography posts. They filled in the gaps for me and now they are part of the team. Lisa helped a lot with photography and Gicela helped with in between steps so I could get projects finished.
A few of my very favorite tutorials from 2012 include:
I started a few ongoing series: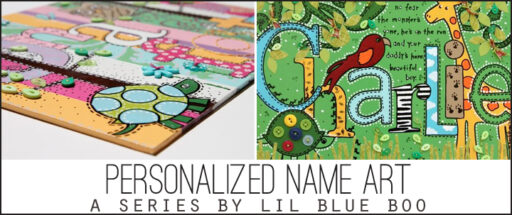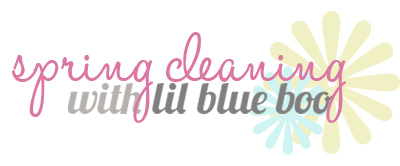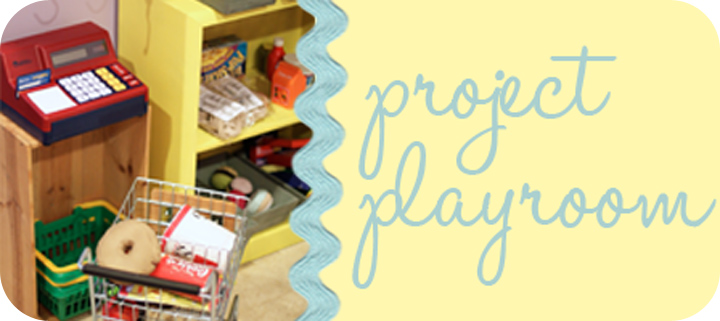 The Cancer Chronicles was one of those series…..it blends in nicely with organization, journaling and nursery decor right?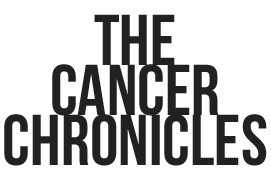 It's crazy that 2011 was marked by: my father passing away, a miscarriage, cancer,  a 6-inch tumor, trauma surgeons, a car wreck, and aggressive chemotherapy.
2012 was marked by: a change in hair style, kindergarten, remission, walking/talking, a driver's license, friends having babies, family having babies, friends going to heaven and much in between. What I've learned is there is always light at the end of the tunnel….always.
Some of my favorite moments from this year stem from the fact that sophistication follows me nowhere. I think some of the best days come from the ones that seemed to go the most wrong…..twisted but true.
Anyway, I want to thank you for reading. Thank you for sticking with me through all the randomness. Thank you for sharing your stories. Thank you for correcting my grammar. Thank you for your support. Thank you for the love mail AND the hate mail. I appreciate every single one of you more than I'll ever be able to express.  Most of all, thank you for helping me to spread the message of "Choose Joy"….to date there are EIGHTEEN THOUSAND Choose Joy bracelets floating around!
And…..Boo was right….nothing was hard last year. It all depends on how you look at it.
This is from a post I wrote back in October but it sums up my plan for this coming year:
I took all the sadness and shock I was feeling yesterday and threw it into my work….never once coming up for air. Because that's what I do. I won't waste one. single. day. I will live fully….and I will live generously. While I may not always be able to give financially, I know that I can give in other ways: I can give my time. I can give my friendship. I can teach others. I can give away my secrets. I can give encouragement. I can say something kind.  I can smile at a stranger. I can speak up.  I can forgive.  I can pray for others. I can embrace humility.  I can love unconditionally. I can see the good. I can choose joy.
Go on you peeps of awesomeness…
continue being remarkable.
be lionhearted.
be present… here… now.
be kind.
be you.
-Jen Thompson
Here's to 2013!